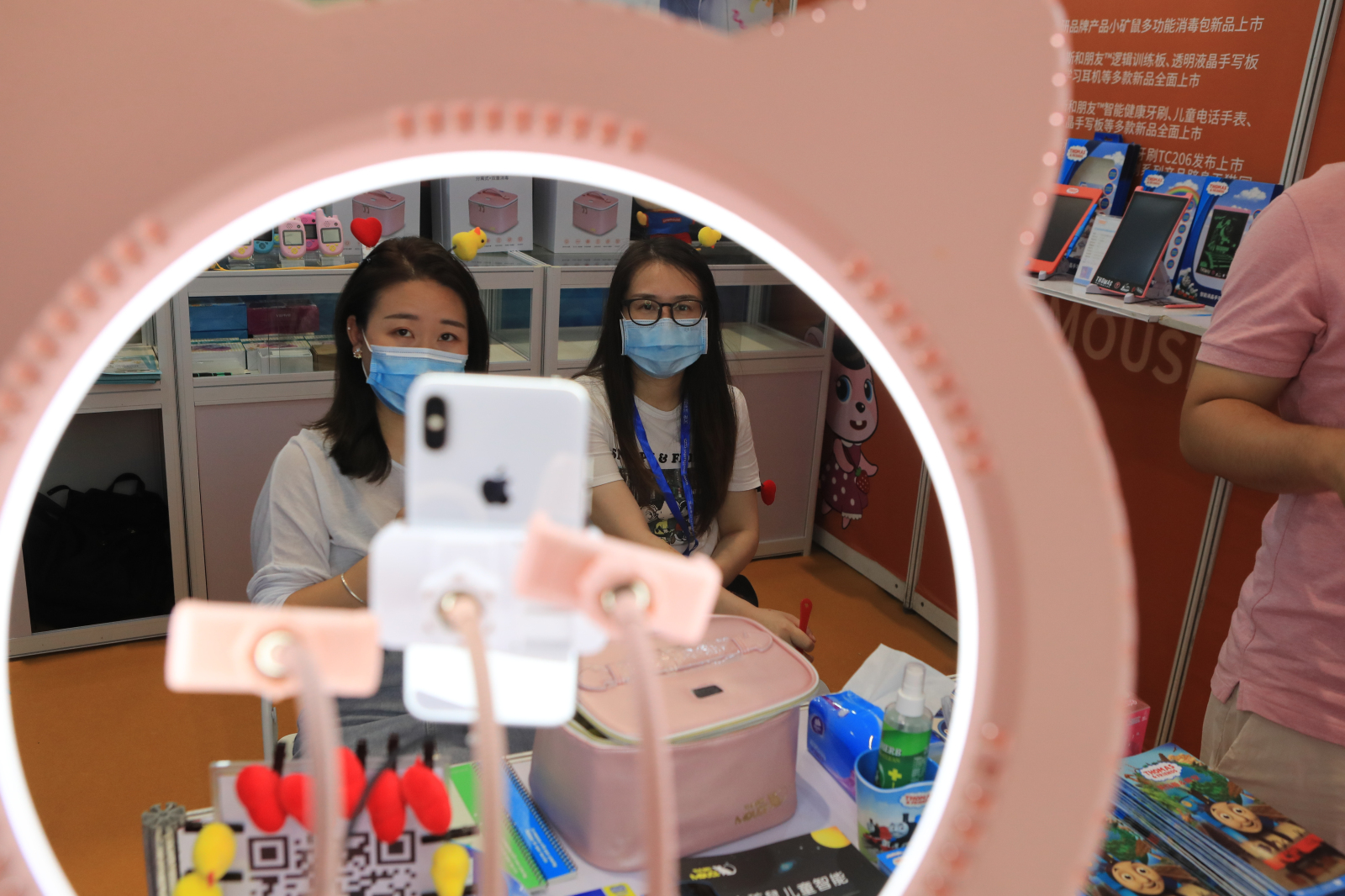 A booth selling 3C products at the fair. Sun Yuchen
The Shenzhen World Exhibition and Convention Center in Bao'an District, which was put into service in November last year, welcomed exhibitors and visitors back, as the 28th China (Shenzhen) International Gifts, Handicrafts, Watches & Housewares Fair, officially kicked off Saturday.
The fair, which will run through tomorrow, marked the first exhibition being staged in Shenzhen since the COVID-19 outbreak, bringing exhibitors and buyers back together to continue exploring business opportunities.
A steady stream of buyers could be seen at the fair on the first day and many booths attracted large crowds of visitors, which is an auspicious sign that the suppressed procurement demand is finally unleashed, given the pressures from the epidemic.
"Our booth has been receiving a great number of buyers since we opened. Many dealers come from all over the country and show great interest in our products," Li Yunfeng, a staffer with Shenzhen Trozk Technology Co. Ltd., said.
Using 5G technology, the fair's organizer also launches live-streaming events and provides online business matching services to alleviate business challenges.
"We hope that our live-streaming events can allow buyers who couldn't come to the fair to interact with sellers in real time and create more opportunities for them to reach deals," said Huang Zhihua, vice president of Reed Huabo Exhibitions (Shenzhen) Co. Ltd., which is the organizer of the fair.
Apart from live-streaming events, the organizer has also launched a WeChat mini-program called "Limaotong" that serves as business-to-business (B2B) trading portal.
Covering an area of 160,000 square meters and gathering over 3,500 exhibitors, the four-day fair features eight major pavilions and showcases more than 20 categories of products, which encompass handicrafts, digital gadgets, electrical appliances, household decorations, and bags and suitcases.
According to the organizer, safety precautions are taken in order to ensure a safe environment for both exhibitors and buyers. Anyone who enters the exhibition venue will have to provide their ID card and have a green health code.
Visitors with a temperature reading below 37.3 degrees Celsius are allowed to enter the venue after a security check.