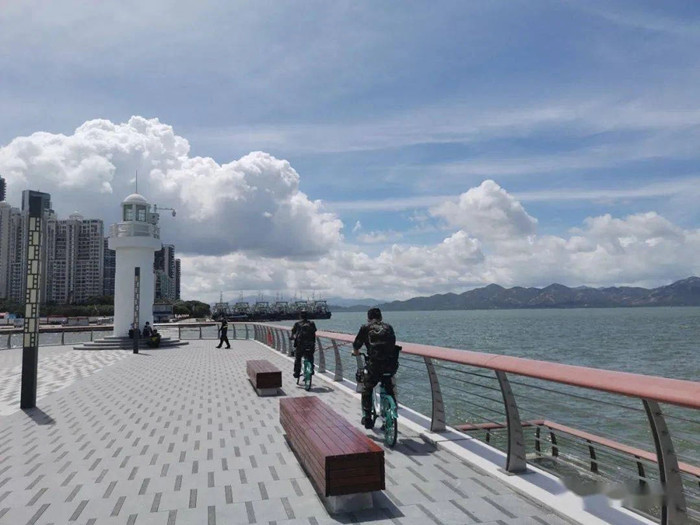 The Pier Park is a new park located at section G in the western section of Shenzhen Bay Coastal Leisure Belt, Nanshan District.
In the long and narrow park, there are not only flowers, trees and lighthouses, but also guardrails, waterfront stairs, seats, shade structures, garbage cans and other facilities.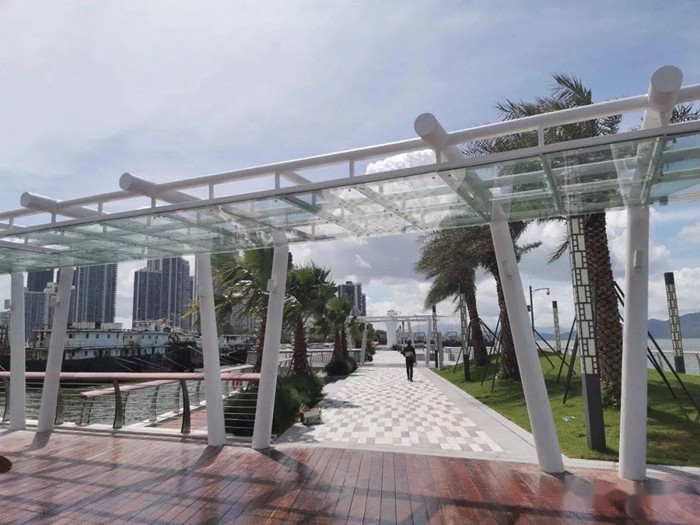 Shenzhen Bay coastal belt is located in the southeast of Nanshan District, facing Shenzhen Bay and overlooking Hong Kong. The coastal belt, including the extended section that opened last year, runs nearly 17 kilometers.
It connects seven waterfronts: OCT Harbor, Shenzhen Bay super headquarters, the central area of Houhai, Shenzhen Bay Checkpoint, Shekou Mountain, Shekou fishing port and Sea World. Additionally, there are more than 20 small theme parks along the belt. The Pier Park is one of them.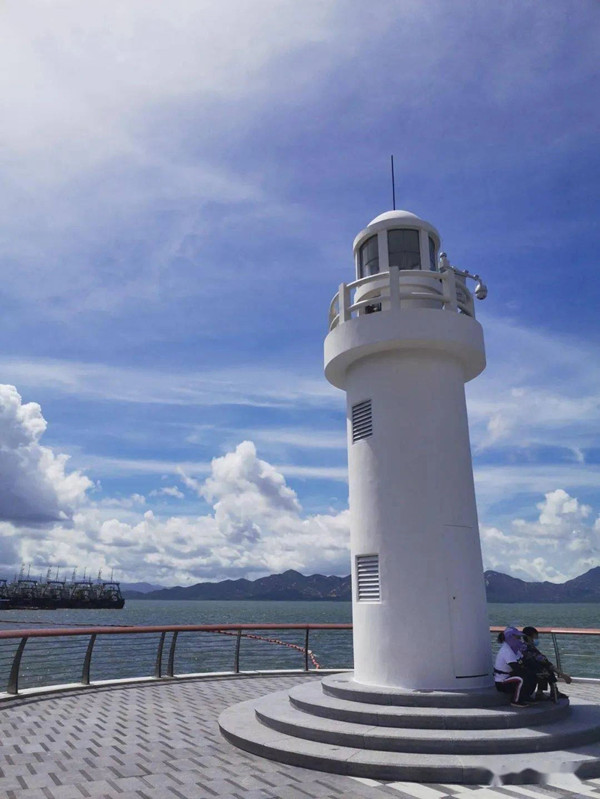 After the completion of the extension of the coastal belt's western section, residents can reach landmarks such as the Sea World Culture and Arts Center if departing from the mangroves and going west along the belt.