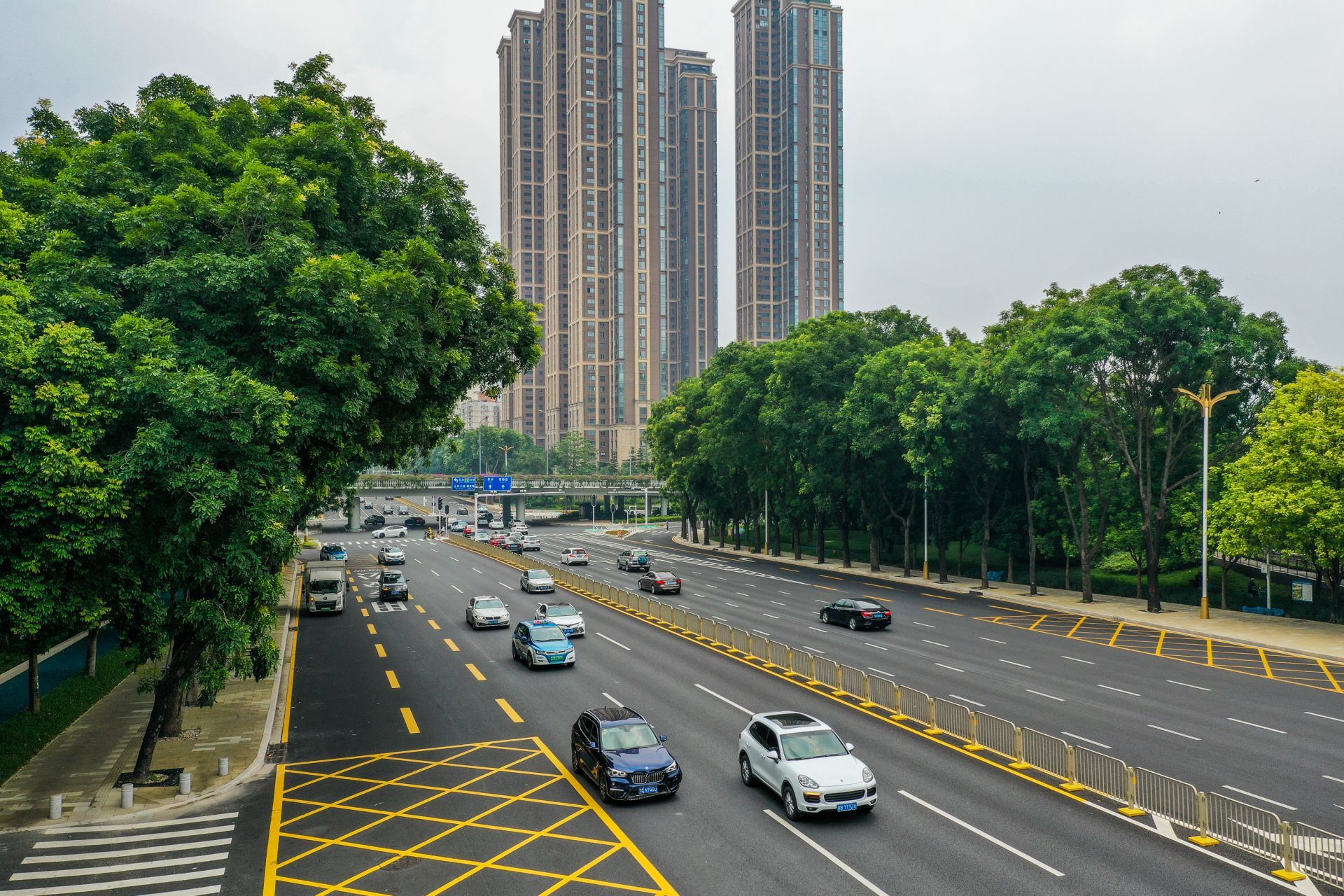 A scene on the renovated Qiaoxiang Road in Futian District. DT News
A tunnel-boring machine (TBM) broke through the mud at Heping Station of Metro Line 12, completing the 1,340-meter section connecting Huizhan South Station on Friday.
Thus the third tunnel section of more than 1,000 meters long was completed as part of the 40.56-kilometer Line 12 that runs northward from Nanshan District to the Greater Airport Area and World Convention and Exhibition Center area in Bao'an District.
So far, 33 TBMs working on the tunnel have completed 38 percent of the tunnel project and engineering work on seven Metro stations has been completed, Shenzhen Metro Group said Sunday.
The project, scheduled to be completed before the end of 2022, is just one of the city's hundreds of projects related to Phase IV of the Metro network.
In the city's east, in Longgang District, work has been progressing on the construction of Universiade Transport Hub, where four lines will meet, including existing Line 3 and future lines 14, 16 and an intercity rail between Shenzhen and Daya Bay. The project will be completed in 2022.
Through 20 years of construction, a Metro network of 411 kilometers and 11 lines will be formed in Shenzhen by the end of this year.
Seven lines or sections will be put into operation this year. They include extensions of Line 2, Line 3, Line 4, the entirety of Line 6, Phase I of Line 8 and Line 10. Additionally, Yantian, Guangming and Guanlan will have Metro service for the first time.
In road infrastructure, Bantian-Yinhu Passage was put into operation two months ago, cutting the trip between Bantian in Longgang and Yinhu in Luohu to 12 minutes. The passage now handles about 50,000 vehicles a day.
To solve the congestion on Chunfeng Flyover in Luohu District, a mega TBM, with a diameter of 15.8 meters — equivalent to the height of a five-story building, is now boring a four-lane double-decker tunnel under Binhe Boulevard. One of the major infrastructure projects in the city's Go East strategy, the 5-kilometer tunnel links Binhe Boulevard and Eastern Border-crossing Expressway through the two overpasses. The tunnel section runs 4.82 kilometers and is expected to be completed in 2021.
According to the city's schedule, Shenzhen will push forward seven other infrastructure projects this year like Outer Ring Expressway, renovation of Shahe Road and the underpass project of Gongchang Road, which will pass Sun Yat-sen University Shenzhen Campus in Guangming District.