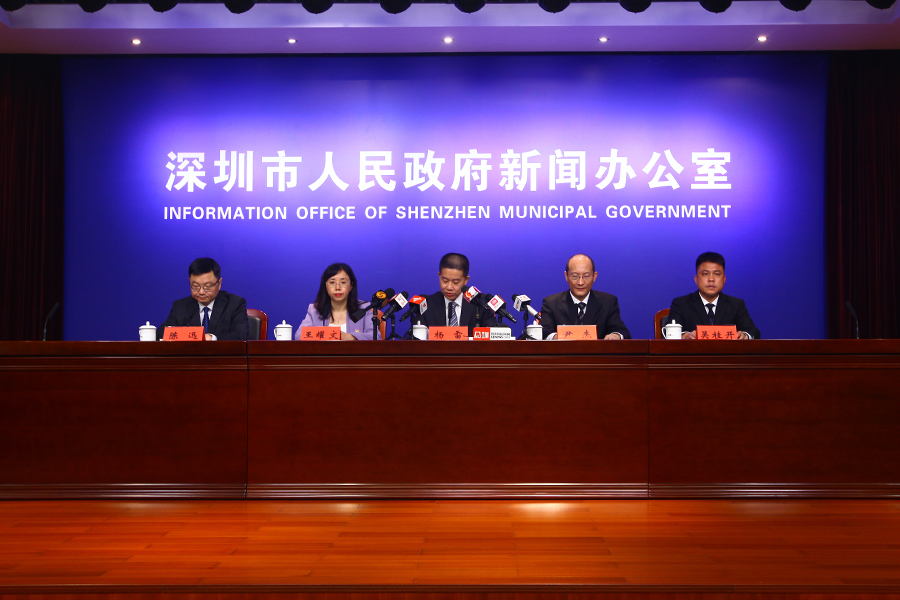 A scene at yesterday's news conference. Photos by Shenzhen Government Online except otherwise stated
Shenzhen is considering a personal one-for-all QR code for each citizen to make public and administrative services within their reach, said Wang Yaowen, deputy director of the Shenzhen Municipal Government Services and Data Management Bureau, at a news conference Thursday.
The code, as a digital certificate for citizens, will be connected to all the current public administrative service platforms, including the administrative service website, "i深圳" app and the government hotline 12345.
Wang said that the idea was inspired by the health code developed by the city during the COVID-19 epidemic to facilitate citizens' travel.
In addition to the "citizen code," Shenzhen will ramp up efforts for the smart construction of key industries, including medicine, education and nursing service.
Technologies, such as AI, block chain and 5G, will also be widely used to update related platforms to allow citizens to shop, work and socialize online.
"We will push forward the openness and applications of public data to drive the digital economy," said Wang.
In the meantime, the city is enhancing the building of a "no-waste city," a pilot plan that aims to minimize solid waste generation and maximize recycling in urban areas, as part of its meticulous management.
Waste classification has been included in the plan, according to Yin Jie, deputy director of the Shenzhen Municipal Ecology Environment Bureau.
According to Yin, the household waste recycling rate in the city this year will be 35 percent. The figure is expected to be increased to above 38 percent in 2025.
The city will implement waste classification regulations Sept. 1.
At present, waste classification has been implemented in the city's housing estates, administrative institutions and schools. It will be applied in all urban villages across the city as of August, according to Yang Lei, deputy director of the Shenzhen Municipal Urban Management and Law Enforcement Bureau.
In terms of the construction of a world-class park city, Yang said efforts will be made to improve the quality of parks and encourage citizens to join in landscape construction.
The city has 1,090 parks. Residents can reach a community park within 500 meters of any residence in the city, a city park within 2 kilometers and a nature park within 5 kilometers, according to Yang.