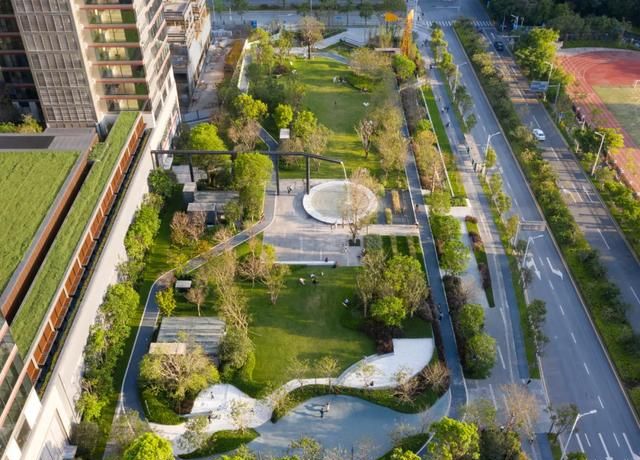 The Shenwan Community Park, which covers 1.16 hectares and is located near Mangrove West Coast housing estate, is the first community park in Shenzhen Bay Super Headquarters Base. Under the Sponge City program, the park has the ability to hold and purify rainwater. Its water tank can hold 283 cubic meters of water that is used for irrigation on greenery and other natural landscape features.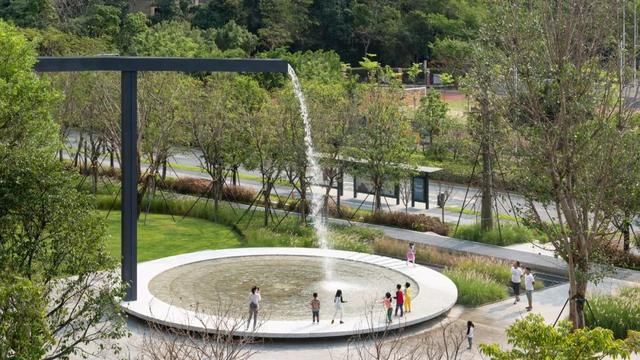 The landmark feature inside the park, a windmill, converts wind energy into motion energy that pumps the rainwater held in the wetland to the water conduit bridge. From there, the water falls from 10 meters above the ground into a pool that leads back into the wetland. The process forms a circle of water reuse.
A 320-meter-long jogging lane, made of permeable concrete material, not only absorbs rainwater instantly but also winds its way between lawns to attract joggers. The 3,500-square-meter lawn, surrounded by trees, retains water to help prevent flooding.