Architecture firm MAD Architects has unveiled its design for Shenzhen Bay Culture Park along the waterfront in Nanshan District, dutenews.com reported Sunday.
The master plan puts in place a 51,000 square-meter cultural complex that includes the Shenzhen Creative Design Hall, the Shenzhen Science and Technology Museum, and a vast public green space.
Led by Ma Yansong, Beijing-based MAD Architects presented their ambitious scheme for the Shenzhen Bay Culture Park, encompassing a total construction area of 182,000 square meters. The project is expected to be completed in 2023.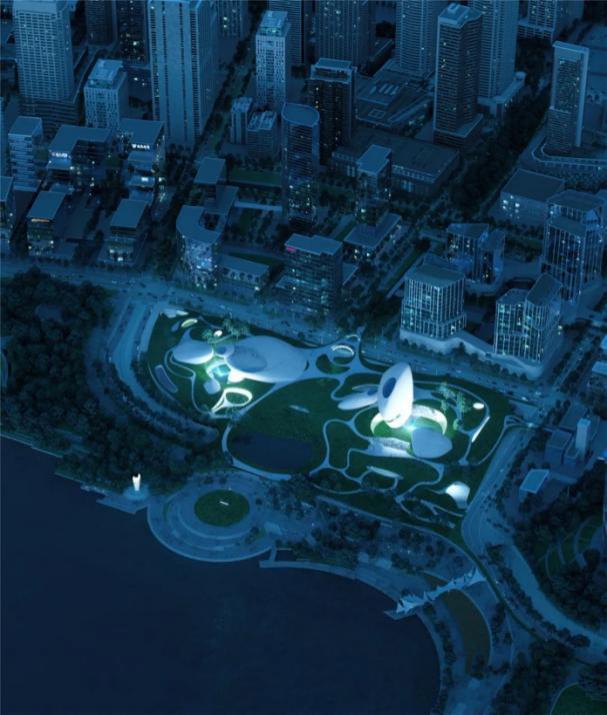 The core design scheme is shaped by an open green plaza. Spread across the ground floor is a reception area, standard exhibition halls, public education space, library, auditorium, theater, cafe and supporting businesses.
The project holds two pavilions sitting on opposite sides of the site. The north and south pavilions each stand as smooth, stone-like monuments. A viewing bridge connects the two pavilions, and from the bridge visitors can reach the roof-top theater.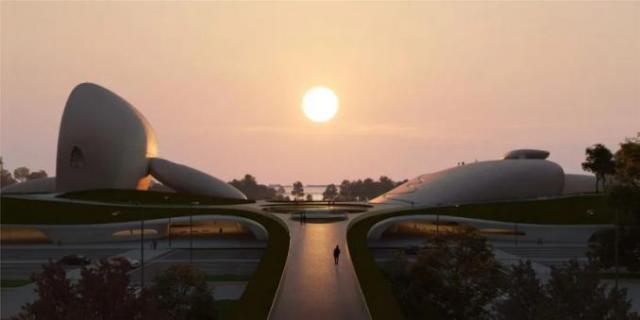 The main public area has several standardized exhibition halls that can host a range of works, while the public education area has a 720-seat multifunctional exhibition hall and a 300-seat lecture hall.