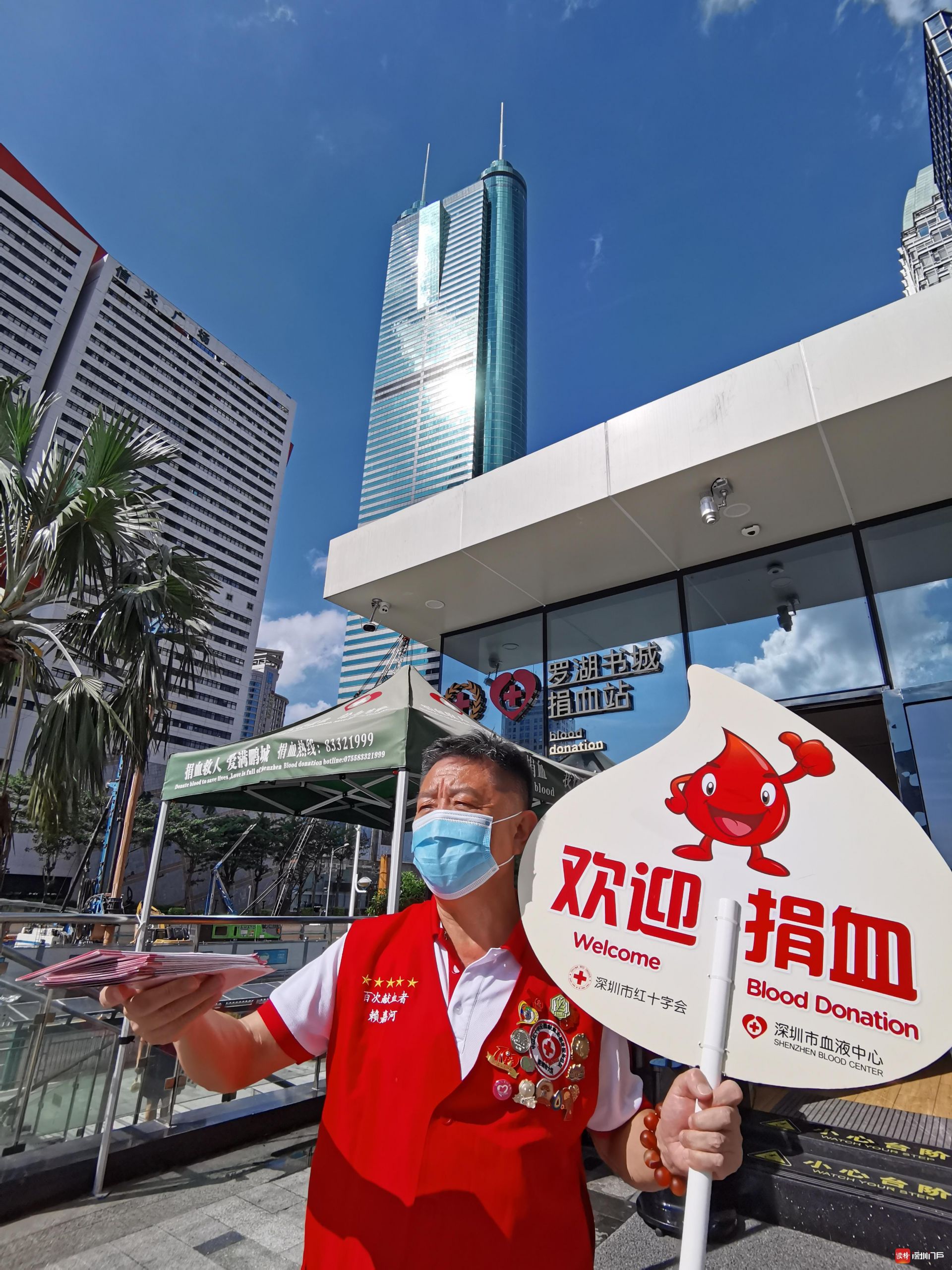 Lai Jiahe works as a volunteer at a blood donation center near Luohu Book City. DT News
Lai Jiahe, a Shenzhen resident, made his 308th blood donation in Shenzhen on Tuesday, Shenzhen Special Zone Daily reported.
Over the past 23 years, Lai has made 350 blood donations in Shenzhen and the city of Heyuan.
He also donated all his blood donation certificates, reward certificates and plaques to the Shenzhen Municipal Archives Bureau on Tuesday.
Lai said that he is mostly proud of a trophy given by the National Health Commission and the Red Cross Society of China in 1999.
"I started donating blood on Jan. 1, 1998. I felt so proud of receiving the trophy only one year later," said Lai.
Lai, with another 26 winners of the award that year, established a blood donation volunteer service team in the city after they came back from Beijing.
"My parents are medical workers. I watched them saving others' lives. Donating blood can also help save lives. So I insisted on the work. I became more aware of the significance of donating blood when my mother was critically ill at the hospital," said Lai.
Lai is 61 years old now and is an example to others in spreading the fact that donating blood is not harmful to a person's health, but is healthy if done scientifically, the paper said.
Knowing that many patients in Heyuan were in need of blood, Lai and his team went to Heyuan several times, and also encouraged locals to donate blood.
Lai's donation certificates and reward certificates are also a record of the city's blood donation history.
Lai hopes that more citizens will voluntarily donate blood to help their fellow citizens.