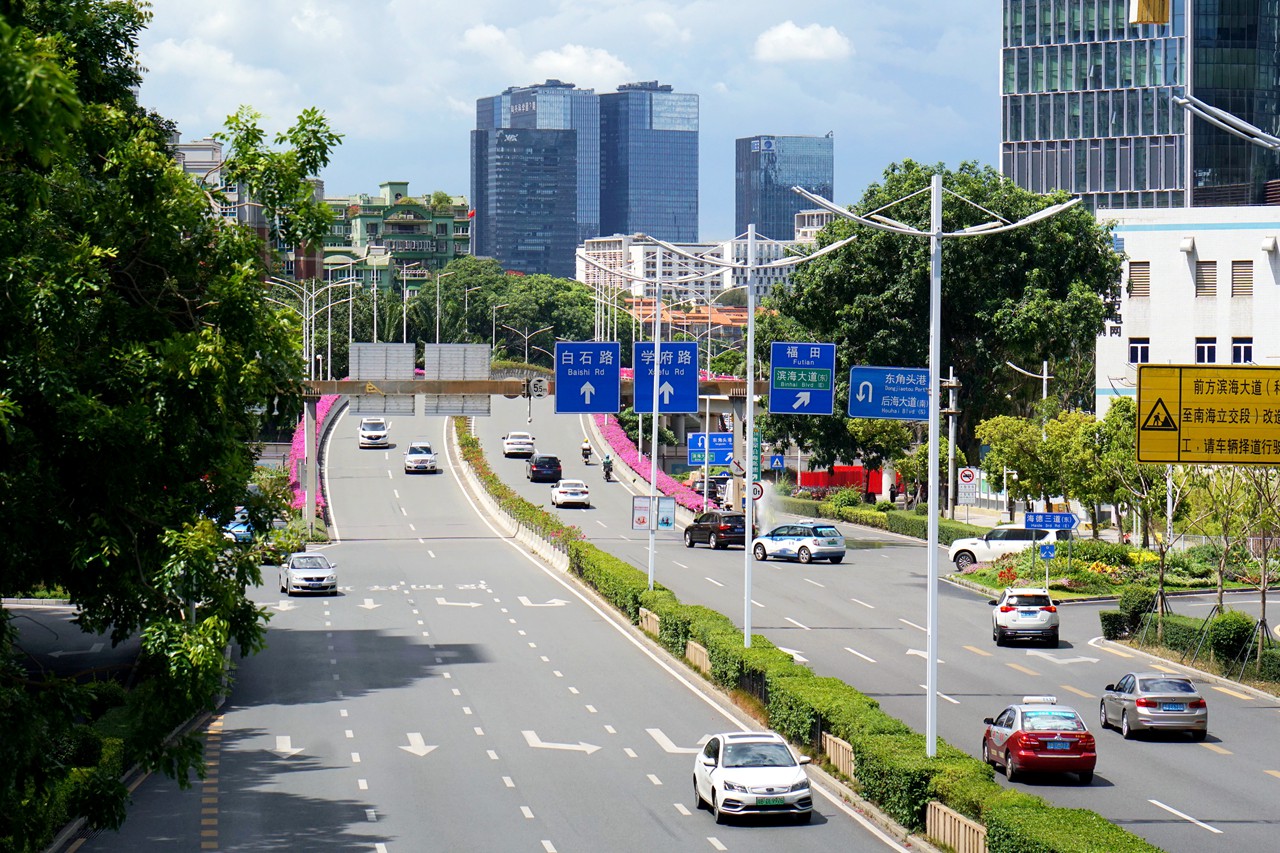 Bougainvilleas are planted along the Binhai-Baishi Flyover in Nanshan District. Wang Haolan
A flower control technology developed by garden experts has made Bougainvillea in the city bloom in the summer, Shenzhen Evening News reported.
Bougainvillea normally blossom in the fall, winter and spring. In order to let the flower bloom in summer so as to improve the landscape effects of greenery on footbridges and flyovers, experts explored a technology based on their experiences.
According to Chen Cui with the road greening supervision center of the city's greening management office, greenery on 23 overpasses and 15 footbridges along Shennan, Beihuan, Binhe and Binhai boulevards extends 32,323 meters.
The technology requires workers to trim plants, control watering and spread manure two months in advance.
Workers have to first trim long and old branches and then to control the amount and time they are watered through a drip irrigation system for three to four weeks.
Before this, manure should be spread many times to ensure a successful blossom.
Greenery on footbridges and flyovers are more difficult to manage compared to those on the ground.
Workers also have to avoid traffic peaks to conduct trimming work. Protective measures are also necessary.
The length of greenery on overpasses and footbridges across the city reached 180 kilometers by the end of 2019.