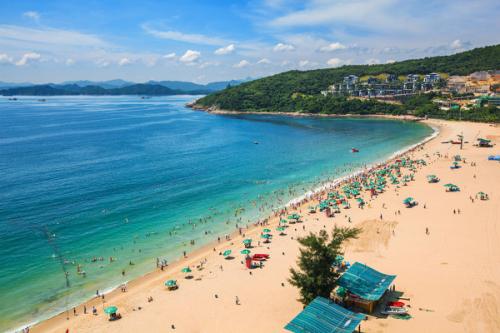 Shenzhen Xiaomeisha Sea World is a family-friendly entertainment complex that has attracted millions of visitors.
It is located in Xiaomeisha Scenic Area.
This Sea World is China's leading marine-based theme park. It has grown steadily and now features nine aquariums and museums, two gardens and an island. The park's six aquariums exhibit fish, polar bears, polar foxes, sharks, whales and crustaceans.
Other visit-worthy attractions include the Ocean Garden, Turtle Island and the Poseidon Garden.
Location: Xiaomeisha Scenic Area, Yantian District (深圳市盐田区小梅沙海滨旅游区小梅沙海洋世界)
Bus: Take e12 to Meisha Hospital Station (梅沙医院站) and then take 380a or 103 to Xiaomeisha Bus Station (小梅沙公交总站)