Dapeng Peninsula, a noted tourist attraction, was selected as one of the most beautiful coasts in China by Chinese National Geography. The peninsula is home to many beaches in Shenzhen and is a favorite among backpackers.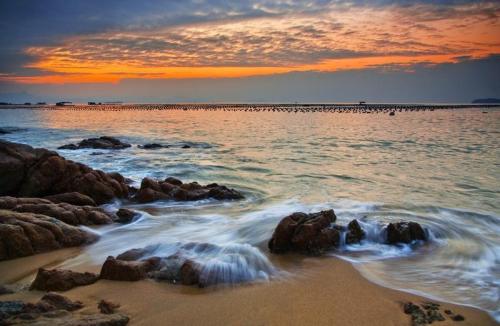 Add: Dapeng Peninsula, Dapeng New District, Shenzhen (深圳市大鹏新区大鹏半岛)
Transport: Take bus M279, M321, M362, 818 or 989 to Dapeng Coach Station.