Standing ovations broke out from the audience a few seconds after Lang Lang, the globally renowned Chinese pianist, softly, gracefully yet emotionally raised his fingers from a Steinway piano at Pingshan Theater in Shenzhen to finish his 95-minute performance of "Goldberg Variations, BWV 988."
On Friday evening, Lang gave a recital of the Bach musical composition in Pingshan Theater, the first stop of the pianist's 2020 Bach Goldberg Variations World Tour in China. It was also the first commercial show for the theater after it canceled all performances due to the COVID-19 outbreak.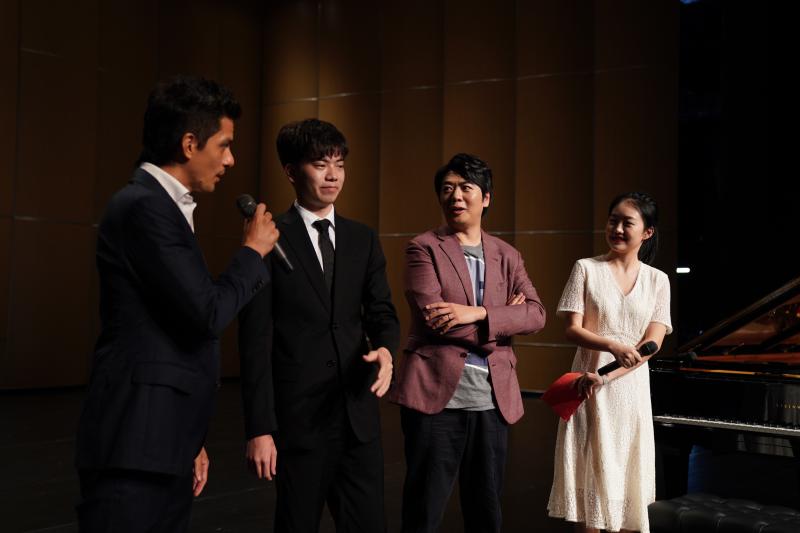 Lang Lang (2nd R) talks to his fans during a three-hour livestream on Friday afternoon. Photos by Liu Xudong
The concert started with German composer Robert Schumann's "Arabeske in C Major, Op. 18" before Lang moved on to the "Goldberg Variations, BWV 988." The moment the pianist placed his finger on the keyboard, he took the audience members onto a magical journey of melancholy and delight, peaceful sorrows and deep struggles, and the mathematical complex of the Bach work demonstrated in a clearly organized way.
To music aficionados in Shenzhen, the recital was a top-notch treat to eyes and ears, and to the musician himself, the "Goldberg Variations" is a "milestone" in his career life.
According to Lang, he started playing "Goldberg Variations" at the age of 10, but to play the full version in a concert and record it into an album wasn't something he "dared to touch on" until recent years.
"As I've come to an age when I'm mature enough to know what I want, and after everything I've experienced for so many years, I think I'm ready to do it. It's also time for me to try something new. 'Goldberg Variations' is a milestone for me," said Lang.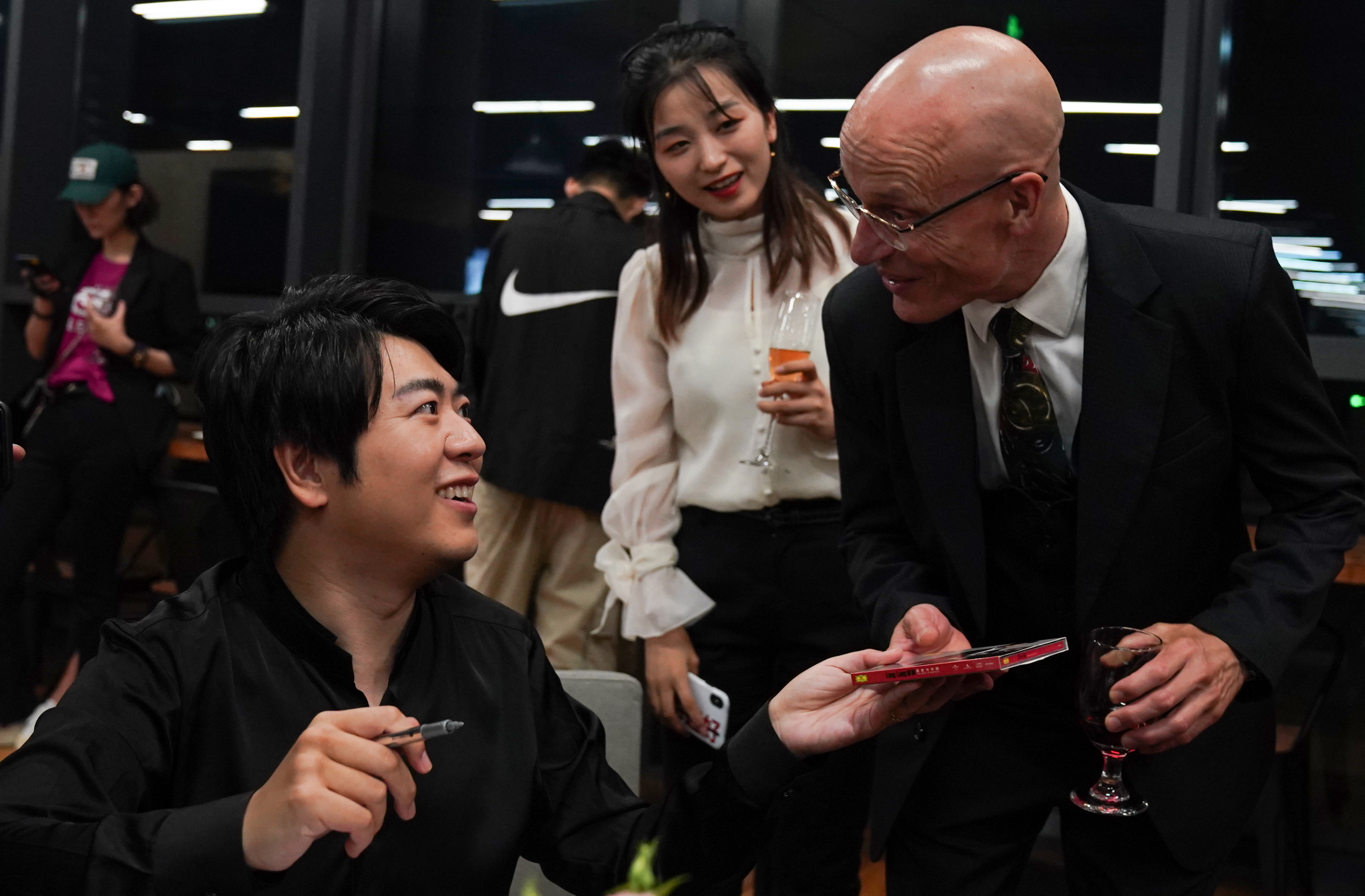 Lang Lang (L) delivers an autographed album to Brian Little, a teacher from Shenzhen College of International Education.
First published in 1741, the "Goldberg Variations, BWV 988" was written for harpsicord by Johann Sebastian Bach. Consisting of an aria and a set of 30 variations, the musical work is one of the most important, complicated solo keyboard works in musical history. Well-known versions include recordings by Glenn Gould, Murray Perahia, and Daniel Barenboim, and the first Chinese to play the piece was Zhu Xiaomei.
On March 1, Lang gave the first recital of the "Goldberg Variations" in Wiesbaden, a city in Germany and hometown of his wife Gina Alice, and four days later, he gave the second recital at the St. Thomas Church in Leipzig, Germany, where Bach worked for over 27 years. The second concert was recorded in a single take and will be released along with a studio recording in an album that is to be released Sept. 4, according to Universal Music Group.
"The biggest challenge in playing this piece is how to render something so complicated into something clear. It's like a dragon with five heads, so you have to keep a clear mind while playing," said Lang.
To perform the Bach musical piece, Lang spent the past two years learning from masters specializing in Baroque music.
"The piece should be played in a traditional way. You need to know how people played it in the Baroque era. For example, how they played grace notes, how they played preludes, minuets, canons and others. It is a combination of various music styles and genres. Playing such a complicated piece helps me to think more strategically and stay calm while dealing with different things in life," said Lang.
As the ambassador of the international image for Shenzhen, Lang has been promoting the city to the rest of the world through music since 2012. At the end of the concert, as an encore he played "Love of Shenzhen," a musical piece dedicated to the city.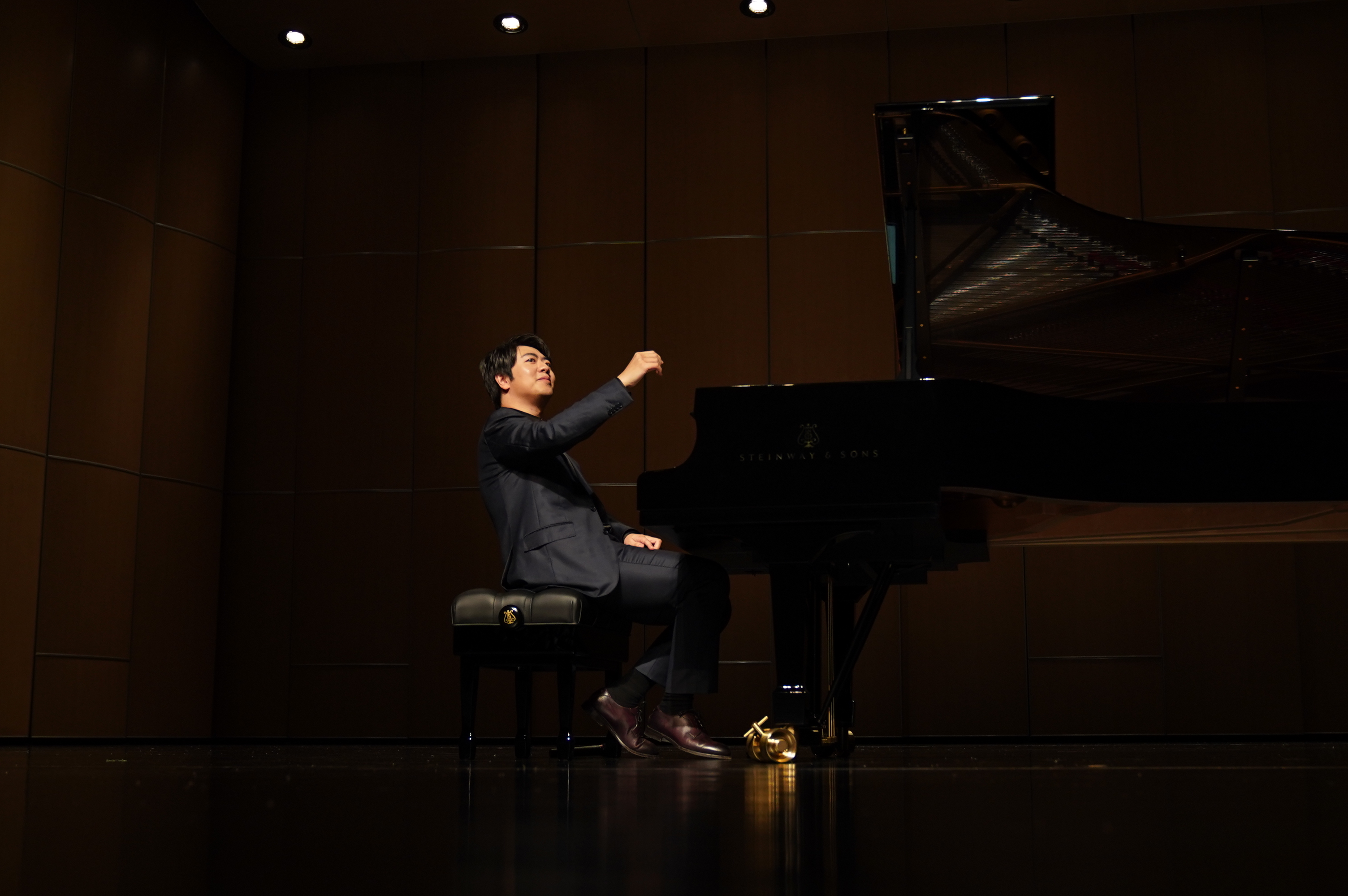 Lang Lang plays "Love of Shenzhen" as an encore Friday night at Pingshan Theater in Shenzhen.
"It is the 40th anniversary of Shenzhen Special Economic Zone this year. Shenzhen is a wonderful city that boasts both high technologies and musical vibes. It's also a place where dreams can come true," said the pianist.