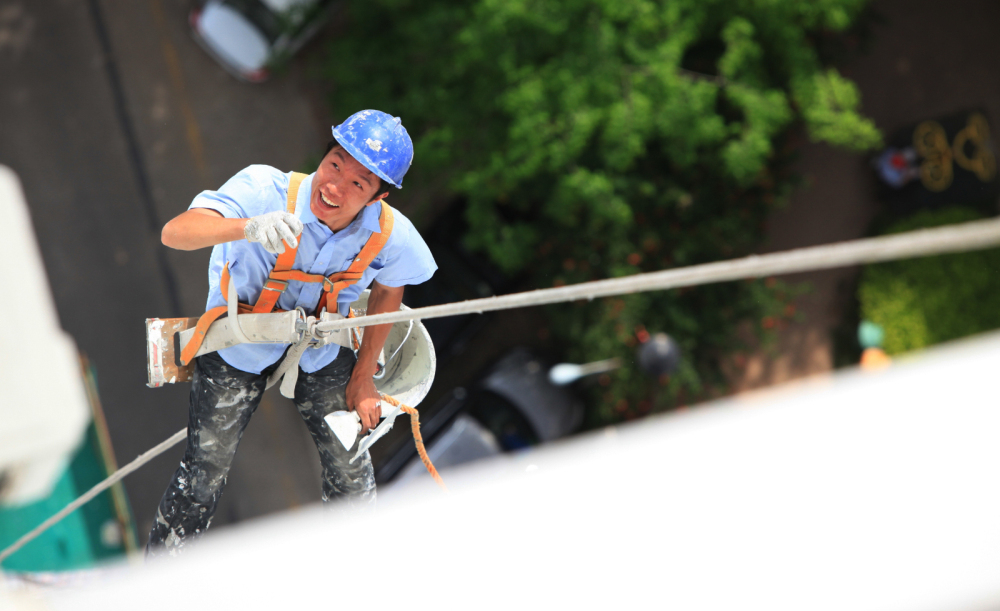 A worker is painting the facade of a building in Futian District in this 2011 file photo. Photos by Sun Yuchen except otherwise stated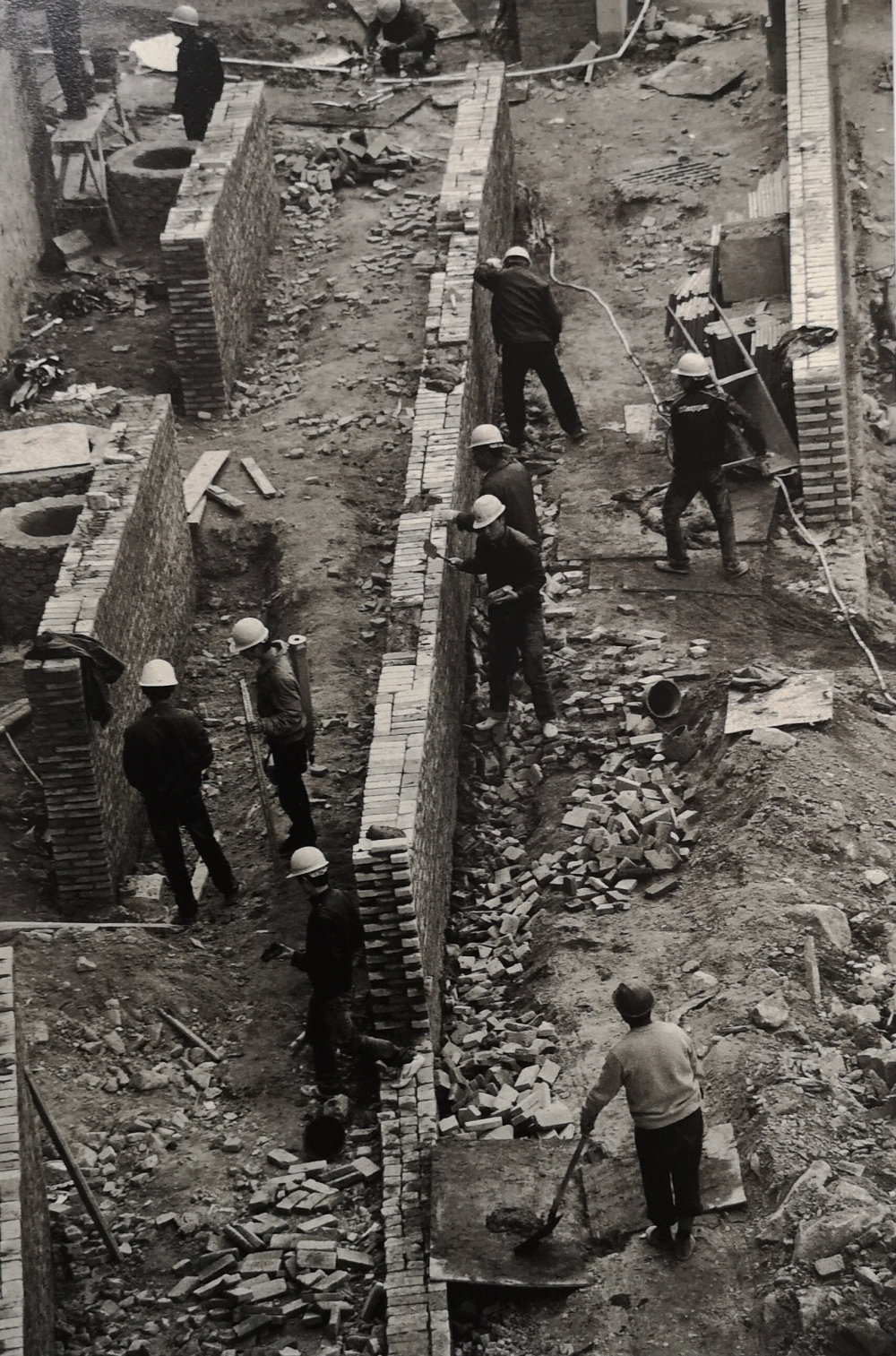 Construction workers in this 1995 photo. Shi Ping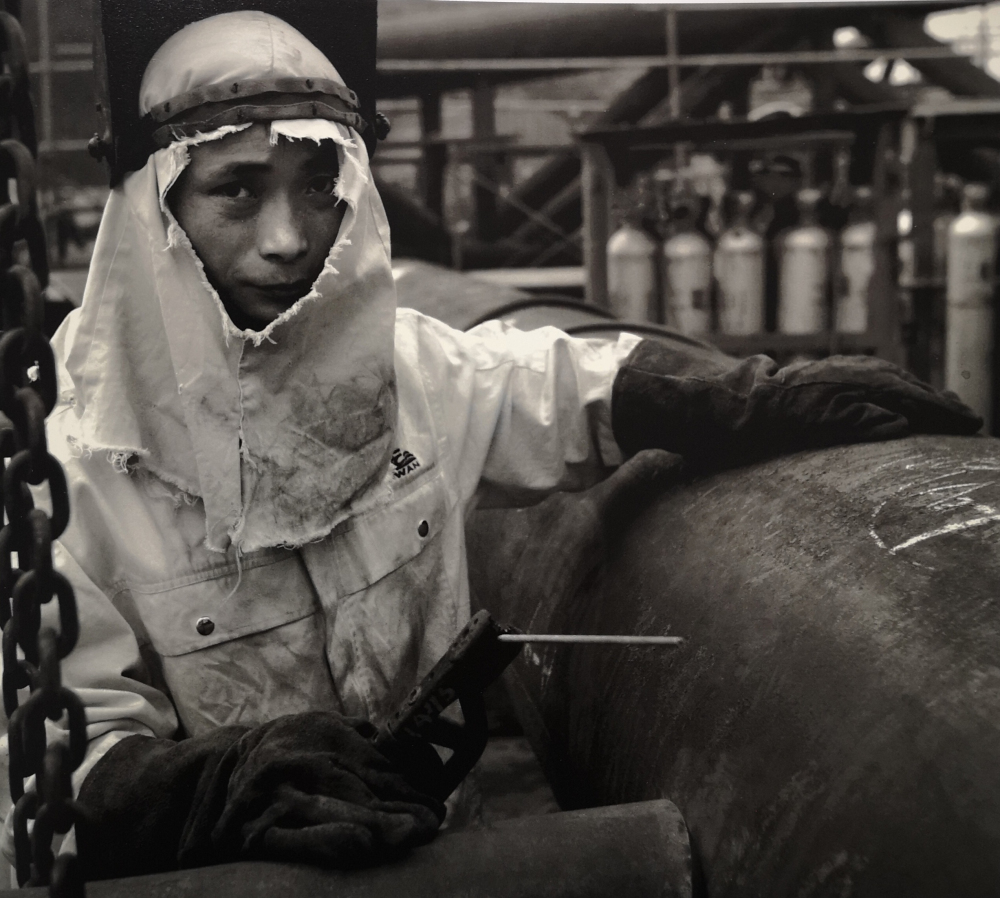 A Shenzhen worker in this 2006 file photo. Shi Ping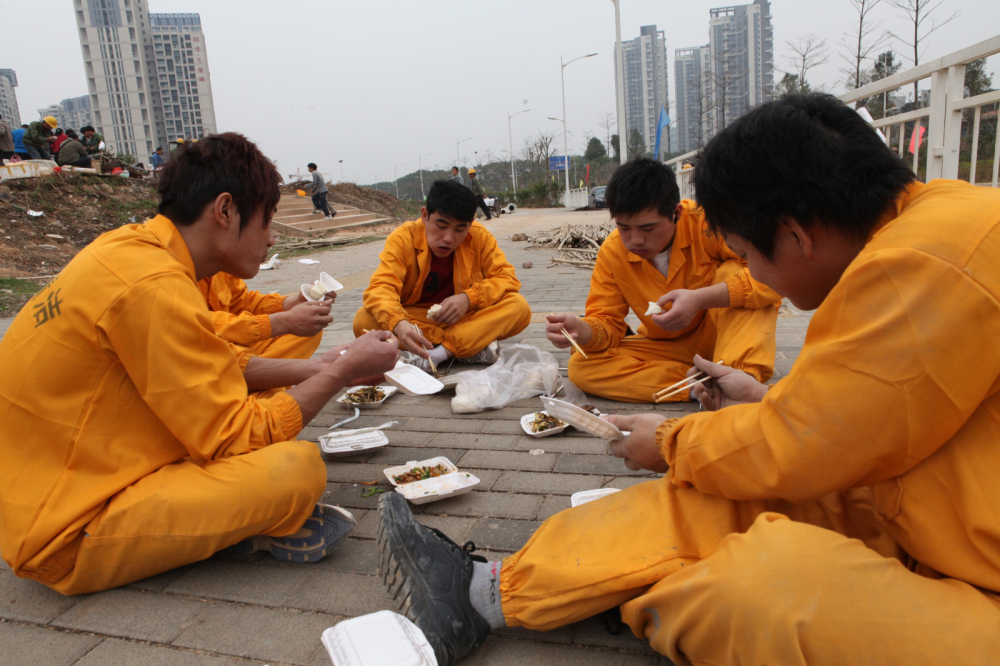 Cleaners of Shenzhen Universiade Center have their lunch in this 2011 photo.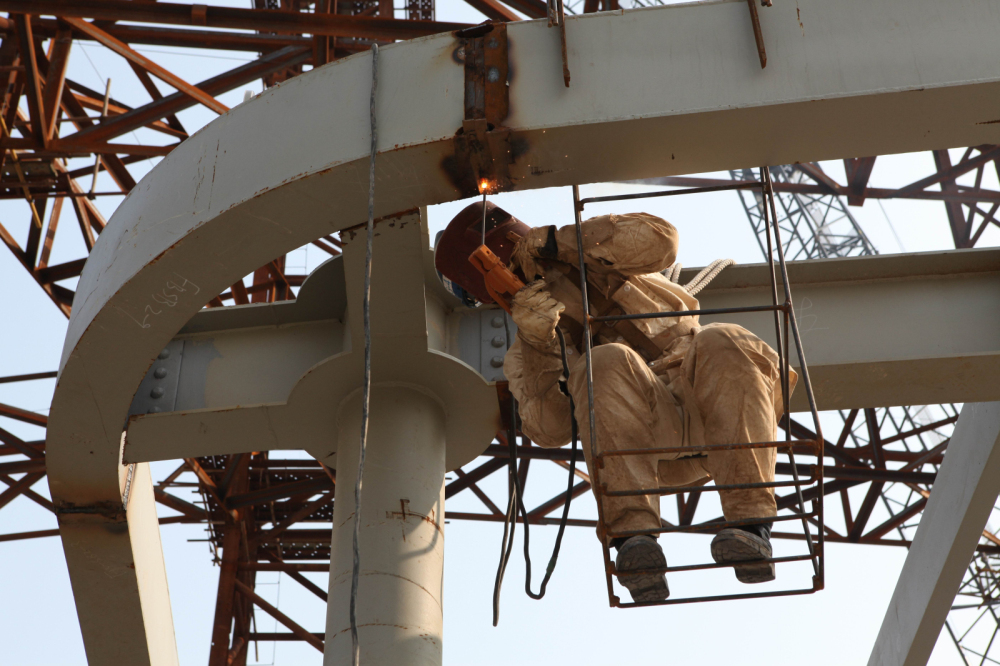 A construction worker of Shenzhen Bay Sports Center in this 2010 file photo.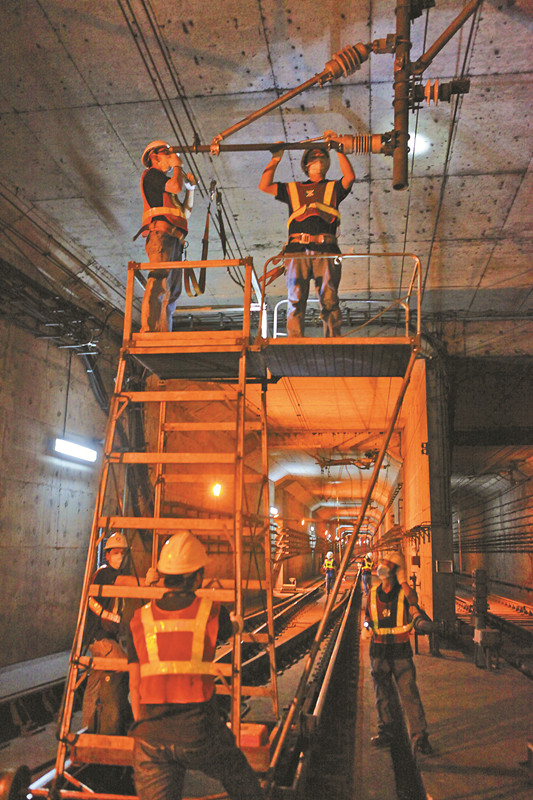 Maintenance workers of Shenzhen Metro's Zhuzilin Depot in this 2014 file photo.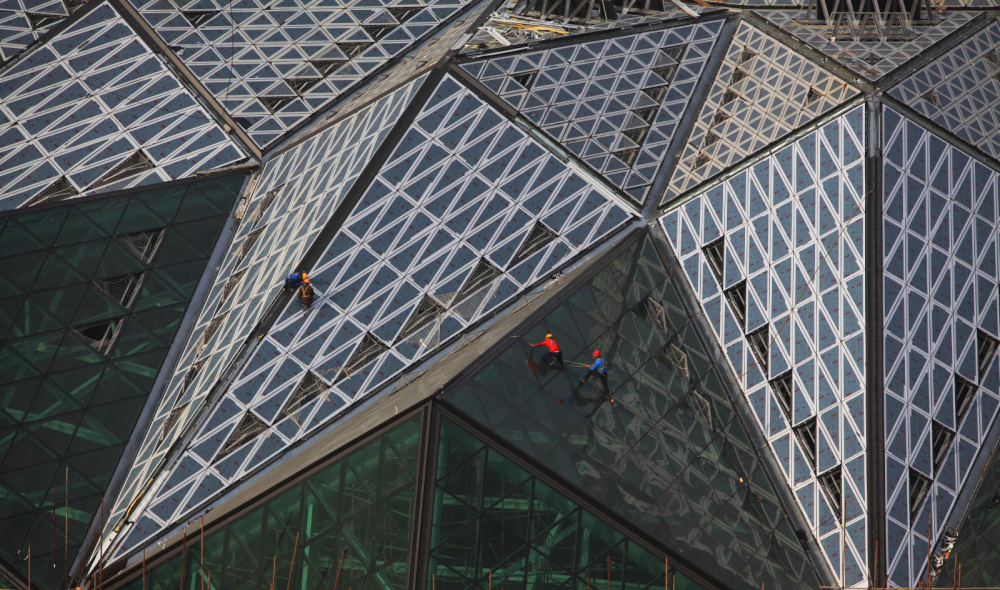 Workers on the facade of the gymnasium of Shenzhen Universiade Center in this 2010 file photo.
From infrastructure engineers in the early 1980s to construction workers coming to Shenzhen one generation after another, these are the people who contributed the most to the city's development. Since 1979, 20,000 infrastructure engineers from the army have been dispatched here for the Special Economic Zone's early construction. They transformed paths from rocks and hills into paved roads; they built the 50-story Shenzhen International Trade Building (China's tallest building at that time) with a speed of one floor every three days; and they were the pioneers who turned Shenzhen from a fishing village into a bustling market town.
In the past 40 years, sports venues, subways, parks, shopping centers and residential buildings have sprung up, making the city more and more livable. Behind those visible achievements are the invisible efforts contributed by generations of construction workers. They are the most valuable contributors to our city.
(Cao Zhen)