The Guangdong-Hong Kong-Macao Greater Bay Area International Design Exhibition, an event of Shenzhen Design Week 2020, is being held online until Aug. 30.
The exhibition, themed as "Cultural Bay Area, Humanistic Design," has invited designers to profoundly interpret and present the design ecology and humanities in the Greater Bay Area from perspectives of visual, space and lifestyle.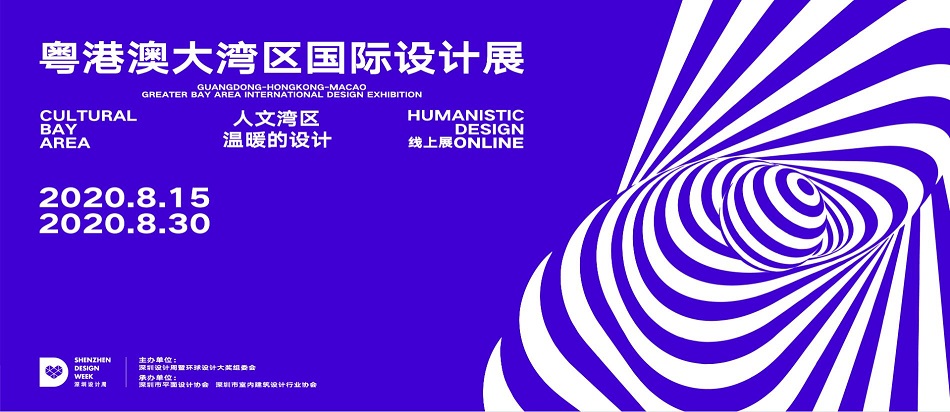 A total of 208 pieces of work created by nearly 100 artists, mainly from the Guangdong-Hong Kong-Macao Greater Bay Area and the Tokyo Bay Area, are being exhibited online, at the website https://ghmb.sz.design/index.
The exhibition is the warmest response to the current feelings of the time, which inspires and generates more innovative concepts and lifestyles with humanistic care, giving new realistic meanings to the creative industry in the Greater Bay Area, according to the introduction published on the exhibition website.
The Greater Bay Area is not only an area boasting economic values and scientific and technological innovations, but also an area where kindness, wisdom and innovative thinking are encouraged, curators of the exhibition said during a discussion.
The Greater Bay Area was first included in the Central Government Work Report as a national strategy in 2017.
The exhibition spotlights the role of cultural elements and humanity as invisible and inherent resources in building the Greater Bay Area into a world-class international city cluster and an open community for coordinated innovation in the region.
The exhibition is co-sponsored by the Shenzhen International Culture Exchange Association and the Shenzhen Innovation & Creative Design Development Office and co-organized by the Shenzhen Graphic Design Association and Shenzhen's Institute of Interior Design.