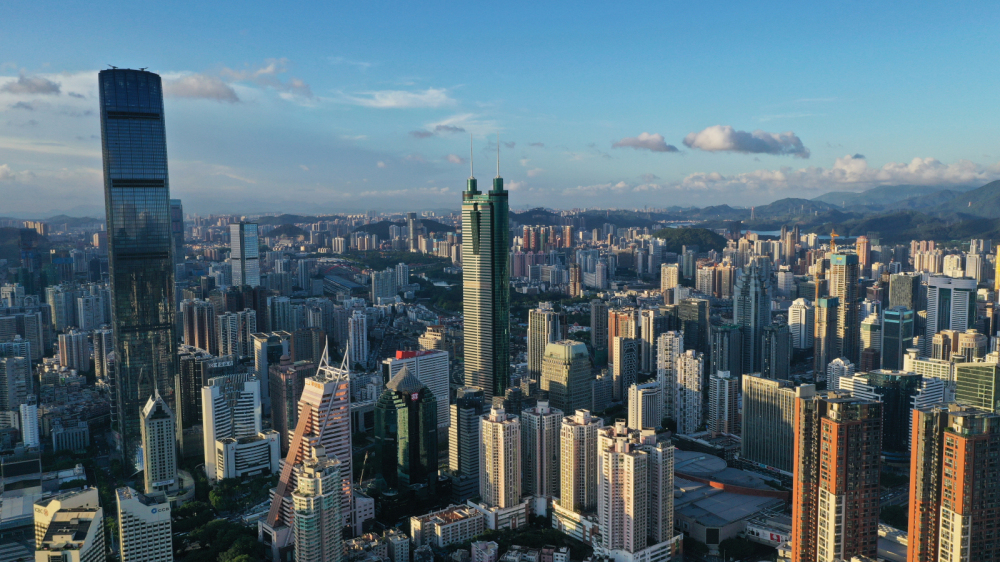 A bird's-eye view of Luohu District's Caiwuwei area in this August photo. Photos by Sun Yuchen except otherwise stated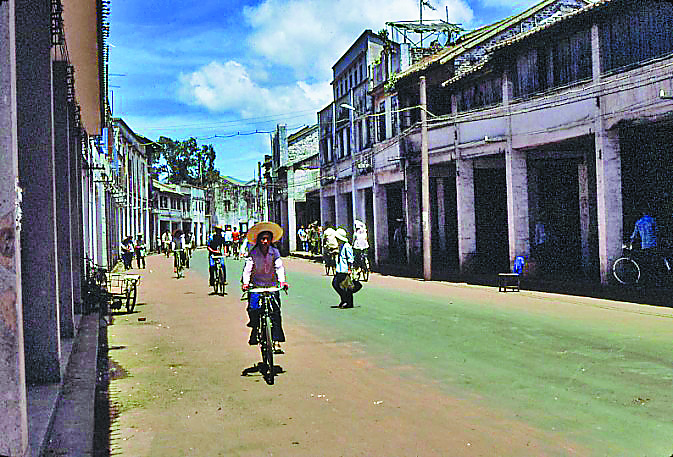 Dongmen in this 1980 file photo.Leroy W. Demery, Jr.
Dongmen in this 2018 photo.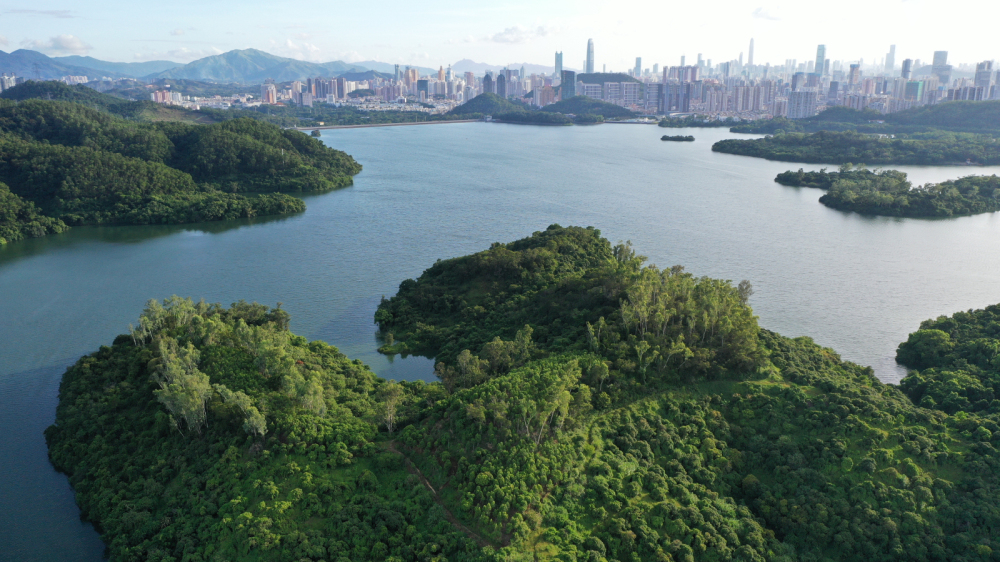 A glance at the Shenzhen Reservoir in Luohu District in this June photo.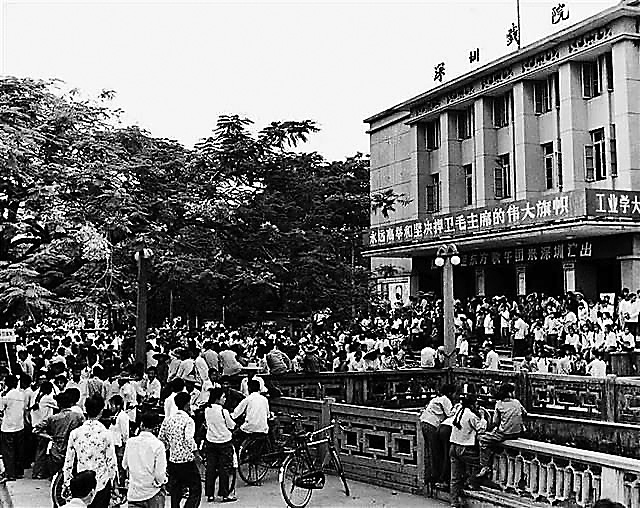 People outside the Shenzhen Theater in Luohu District in this 1970s file photo. He Huangyou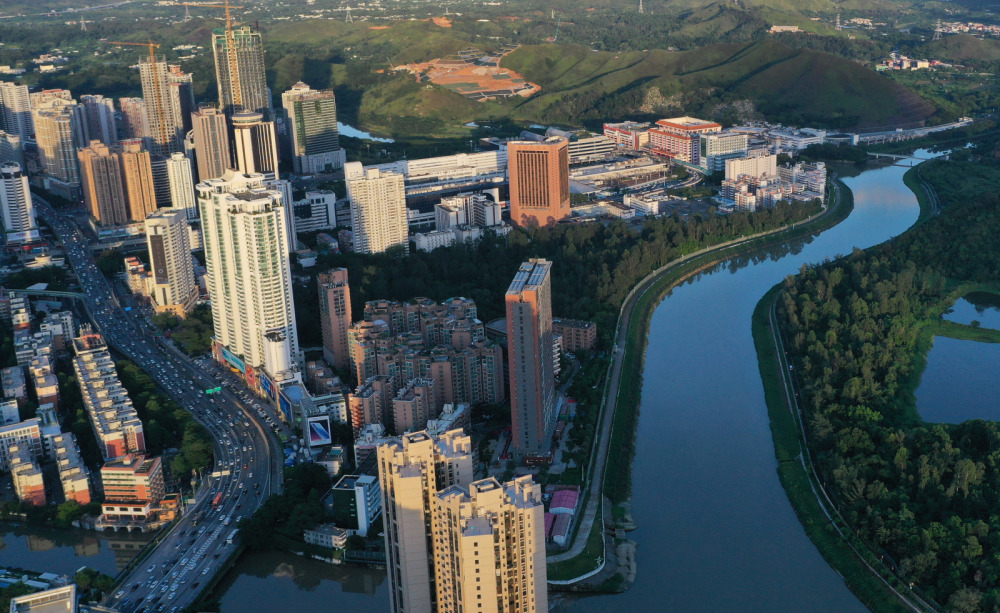 A bird's-eye view of Luohu District's Renminnan area in this August photo.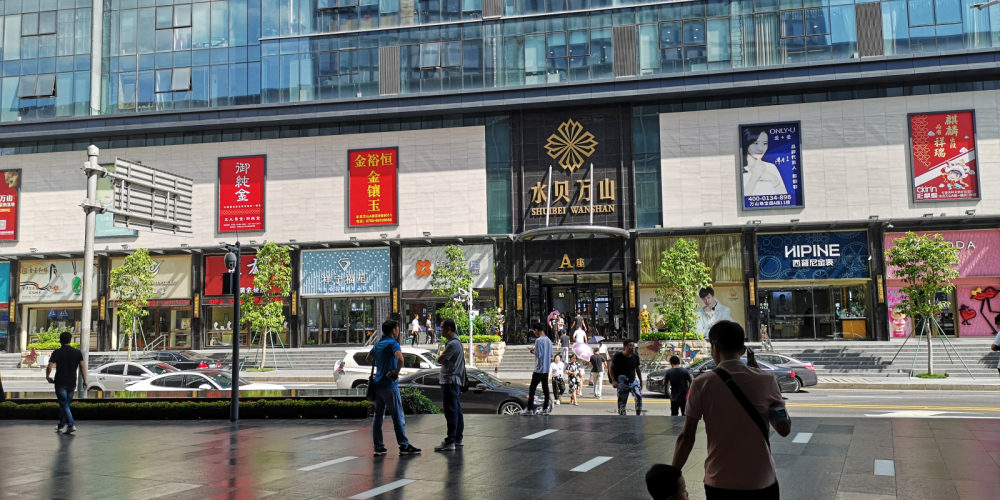 The Shuibei Wanshan Jewelry Business Center in this 2019 photo. Shuibei is an industrial cluster area of jewelry trading in Luohu.
Luohu District is one of the oldest areas in Shenzhen, with many landmark venues reflecting the city's history. The district was established in 1979, when the newly established city of Shenzhen was transformed from the previous county of Bao'an.
The thriving commercial block of Dongmen provides vitality to the city; the 50-story Shenzhen International Trade Center Building is a result of the "Shenzhen Speed" of building one floor every three days; the 69-story Diwang Mansion offers an unforgettable 360-degree view of Shenzhen; the Shenzhen Railway Station has been connecting the mainland and Hong Kong for 70 years and annually sees large visitor flows; and the Wutong Mountain provides outstanding views from the top.
Some key enterprises in finance, wholesale and retail, plus its service sectors, have played a prominent role as the "ballast stone" of the economy and main drivers of growth in Luohu. It is also noted that the growth of strategic emerging industries in Luohu is robust and the district has secured fresh stimulus through economic restructuring.