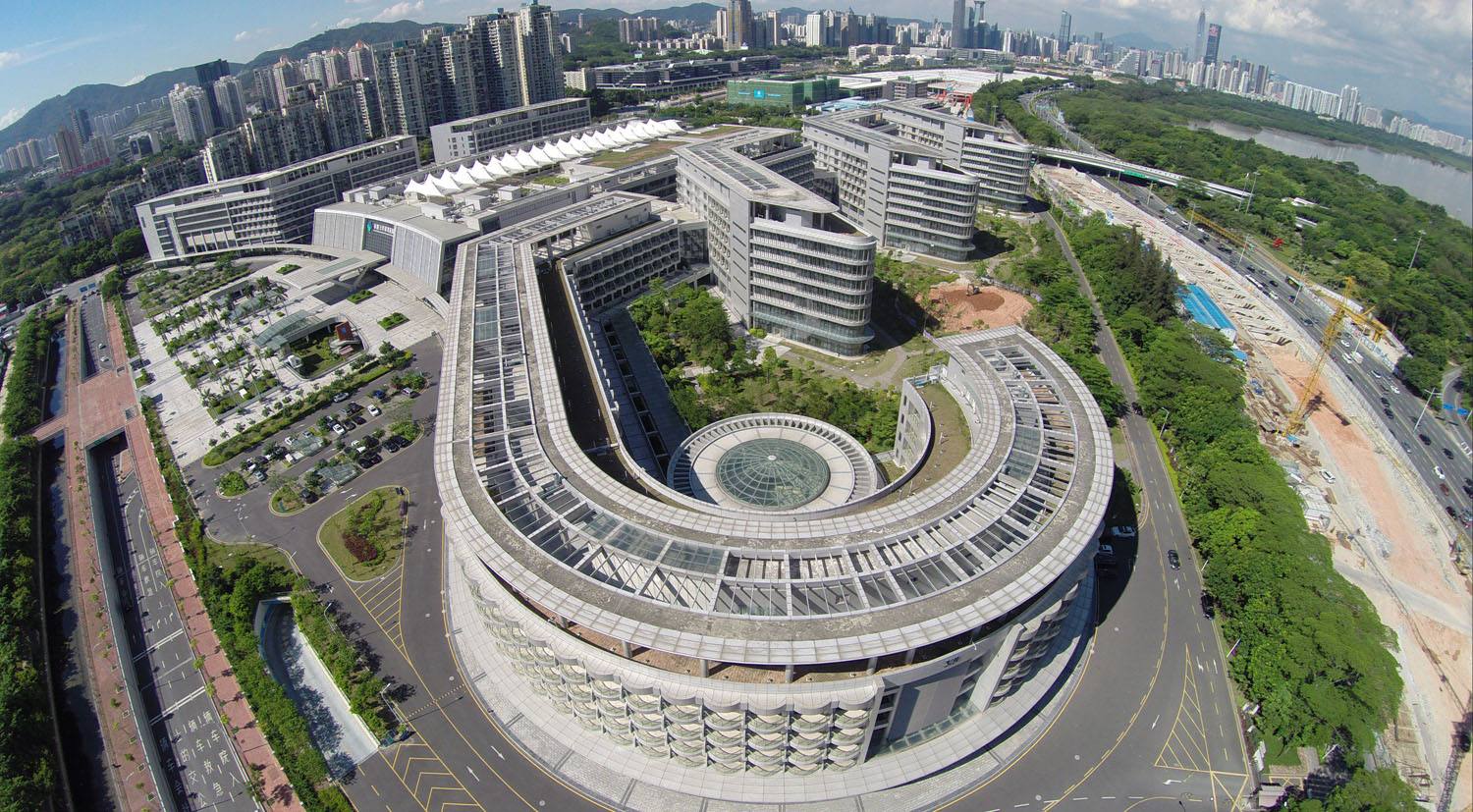 A bird's-eye view of the University of Hong Kong-Shenzhen Hospital (HKU-SZH). File photo
The University of Hong Kong-Shenzhen Hospital (HKU-SZH) introduced a trauma rescue team led by Professor Jiang Baoguo from Peking University People's Hospital yesterday.
This is the 10th medical team launched by HKU-SZH under Shenzhen's Sanming Project, which encourages quality medical resources from home and abroad to establish a presence in the city.
The cooperation with Jiang's team, which is known for standardized treatment of severe trauma, will enable HKU-SZH to train talented staff by adopting the Advanced Trauma Life Support program and China Trauma Care Training program, and to provide quality medical services to trauma patients in Shenzhen and the Guangdong-Hong Kong-Macao Greater Bay Area.
"Our team wants to incubate our entire standardized trauma rescue system in this hospital, so that trauma patients can receive timely and effective treatment," said Jiang.
Professor Jiang and his team have been committed to solving key scientific problems in the field of trauma for a long time, and have made innovative achievements with international influence in the standardized treatment of severe trauma and peripheral nerve injury and repair.
In 2019, the trauma medical center, led by Jiang in Peking University People's Hospital, was approved as a national trauma medical center.
HKU-SZH also announced their admission to China Trauma Rescue & Treatment Alliance yesterday, as well as its plan to become a pilot hospital of the national trauma medical center's trauma rescue system in five years.
The hospital will also build a helipad to establish an important channel for referral and rescue of critically injured patients in the Greater Bay Area, according to HKU-SZH.