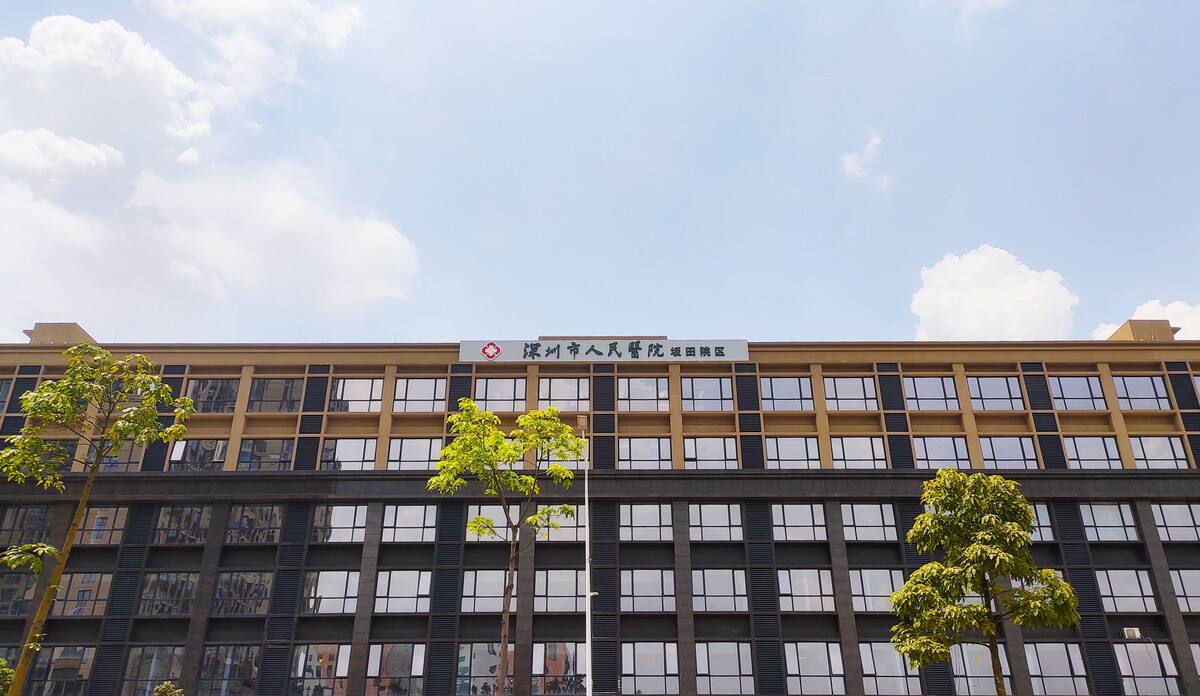 A scene at the Bantian Hospital of Shenzhen People's Hospital in Longgang District. Photos courtesy of the Bantian Hospital of Shenzhen People's Hospital
The Bantian Hospital of Shenzhen People's Hospital, which is the first public hospital built in the Bantian area in Longgang District, was officially put into trial operation yesterday.
The hospital is located at the intersection of Huancheng Road and Banlan Boulevard, a straight-line distance of 1.5 kilometers away from Huawei Industrial Park.
The hospital mainly offers outpatient and emergency services and is designed to have 21 inpatient beds. Patients can be admitted to the hospital if their medical needs make that the best option.
Basic medical services provided by the medical facility include general practice, internal medicine, surgery, gynecology, pediatrics, stomatology, physical examination and emergency treatment of trauma.
The hospital is expected to effectively meet the medical needs of residents in the Bantian area and employees of Huawei and other high-tech enterprises after its trial operation.
As a branch of Shenzhen People's Hospital, the Bantian hospital will also have full coverage of the 5G network and make full use of 5G technology. With the help of the telemedicine system, remote medical consultation, consultation application, medical record submission and the viewing and analysis of medical data and images will be made available.
The hospital will also establish a green channel for two-way referral and remote consultation with Shenzhen People's Hospital to improve the treatment capacity of patients with acute and critical illness in the area.
According to Song Yinwei, oculist-in-charge of Shenzhen People's Hospital, doctors from the people's hospital and its branch in Longhua will be transferred to the Bantian hospital to see patients.
"The most advanced equipment from the people's hospital will also be introduced to the Bantian hospital," said Song.
Construction of the Bantian hospital was completed June 30 this year. The hospital covers an area of 4,952 square meters, with a total construction area of about 10,987 square meters.