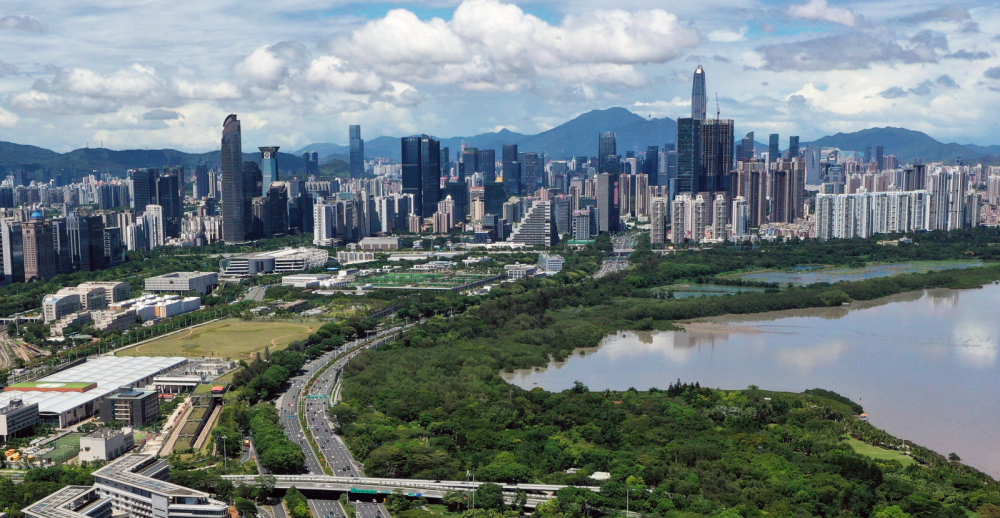 A glance at Futian District in this June photo. Photos by Sun Yuchen except otherwise stated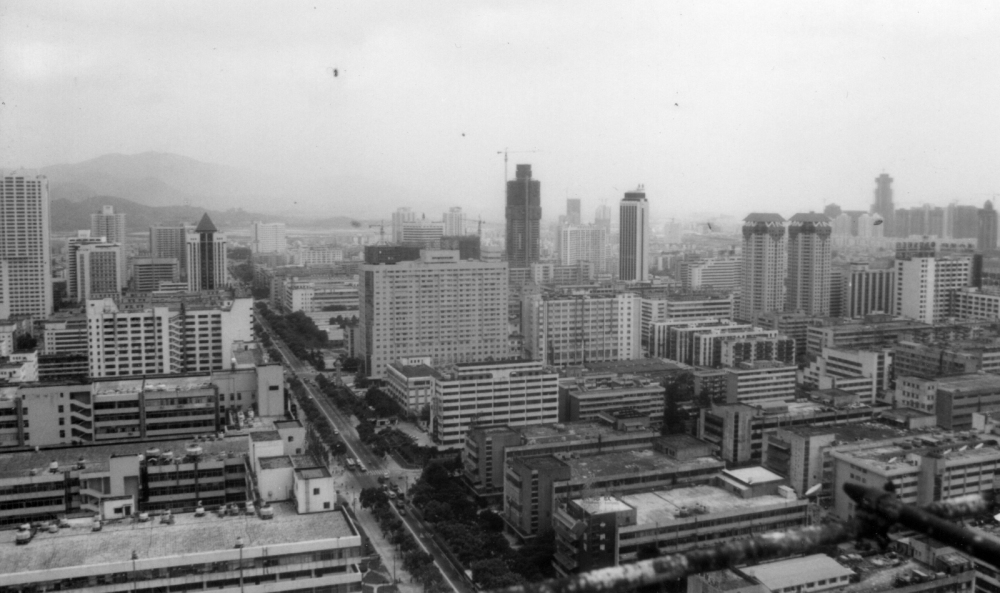 Factories in Huaqiangbei in this 1995 photo. Feng Ming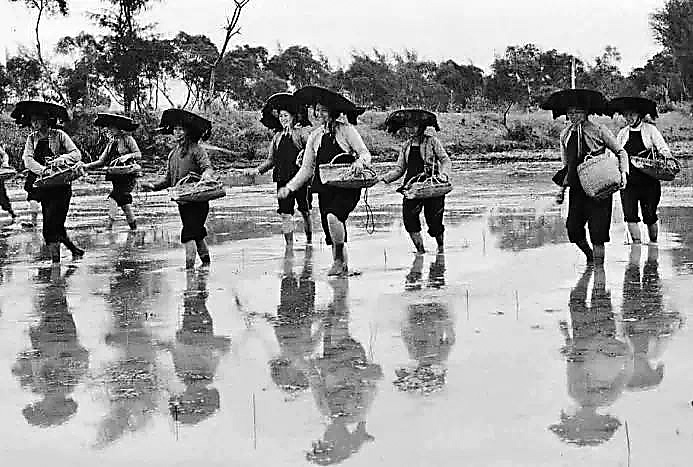 Farmers of the Futian People's Commune in this 1970s photo. He Huangyou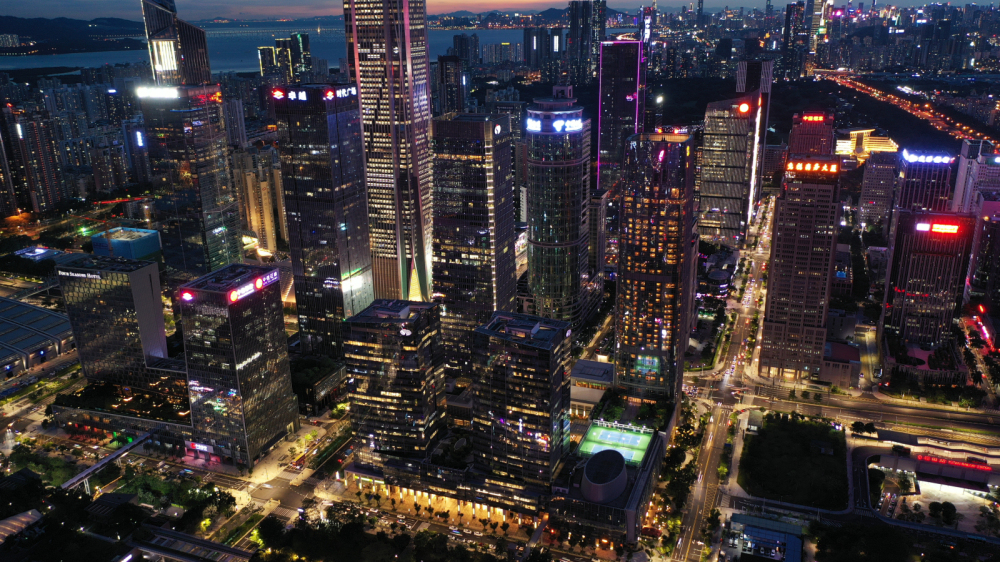 A bird's-eye view of Futian CBD at night in this June photo.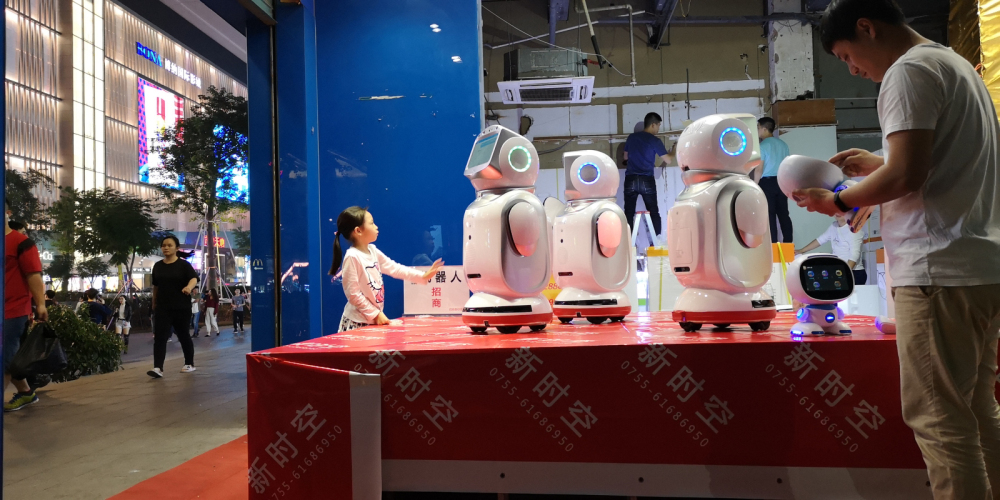 A shop in Huaqiangbei in this 2018 photo.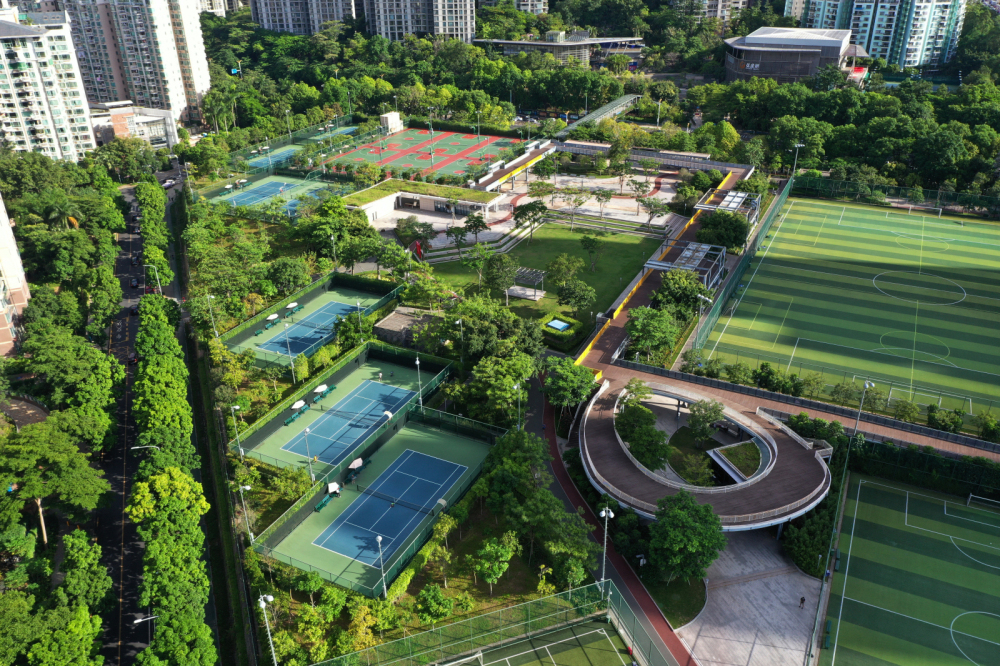 A bird's-eye view of Xiangmi Park in this June photo.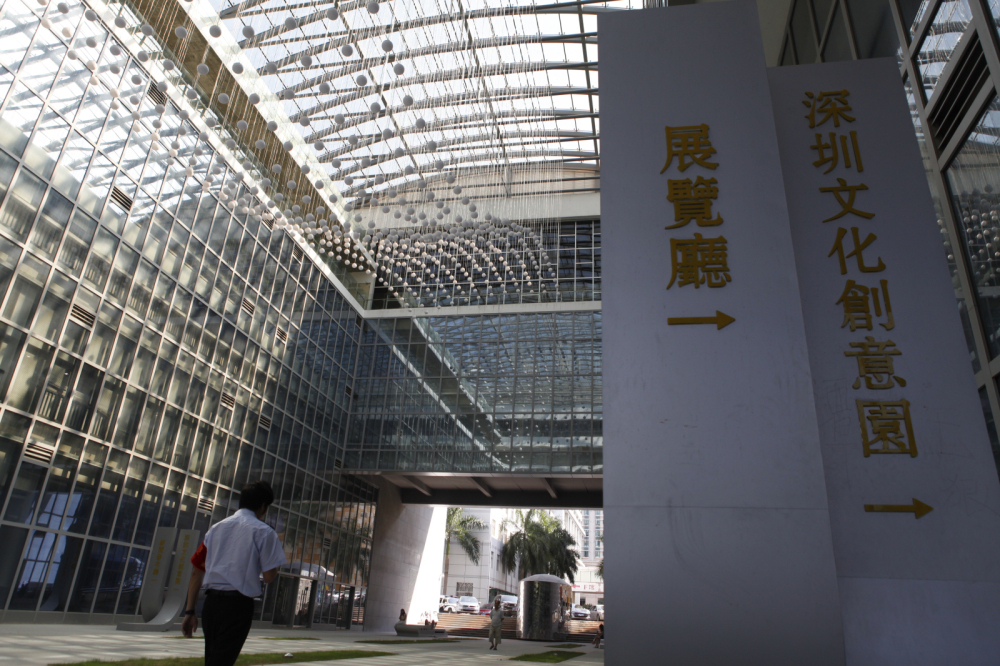 Shenzhen Culture Creative Park in this 2012 photo. Many media and design companies gather at the park in Futian District.
Futian District is the most dynamic area in Shenzhen. It is the administrative, cultural, information, financial and commercial center of the city. It enjoys a prosperous economy and good infrastructure, as well as an immigrant culture that encourages innovation and the pursuit of excellence. These advantages, together with its proximity to Hong Kong, make Futian a hot spot for multinational companies, company headquarters and the modern service sector.
When Shenzhen was established in 1979, Futian was a people's commune under the administration of Luohu District. In the 1980s, this area was called Shangbu Administration Area, where Shangbu Industrial Zone was the former Huaqiangbei.
In 1990, Futian District was officially established. The urban life here is colorful, bright and fruitful with vitality, and up-to-date with the world's trends. You can browse hundreds of electronics, fashion and dining shops in Huaqiangbei and find some of the best bar experiences in the Shopping Park area. You can find business opportunities at professional fairs every weekend at the Shenzhen Convention and Exhibition Center. You can also enjoy free street performances at an square surrounded by the city's concert hall, library and book mall, and enjoy blooming flowers and greenery at various parks. For aboriginal culture, walk into one of the urban villages hidden among skyscrapers.