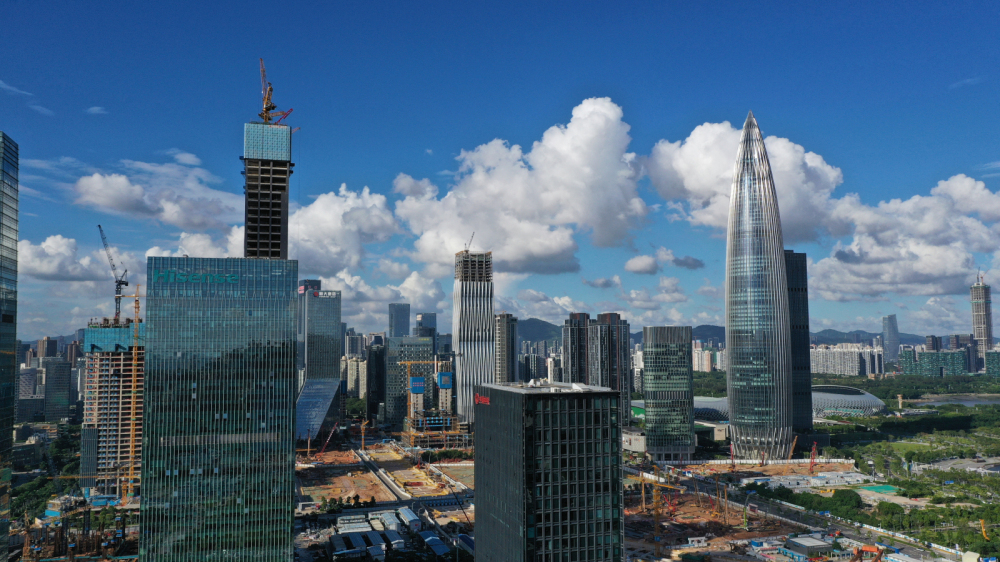 A glance at buildings in the Shenzhen Bay area in Nanshan District in this September photo. Photos by Sun Yuchen except otherwise stated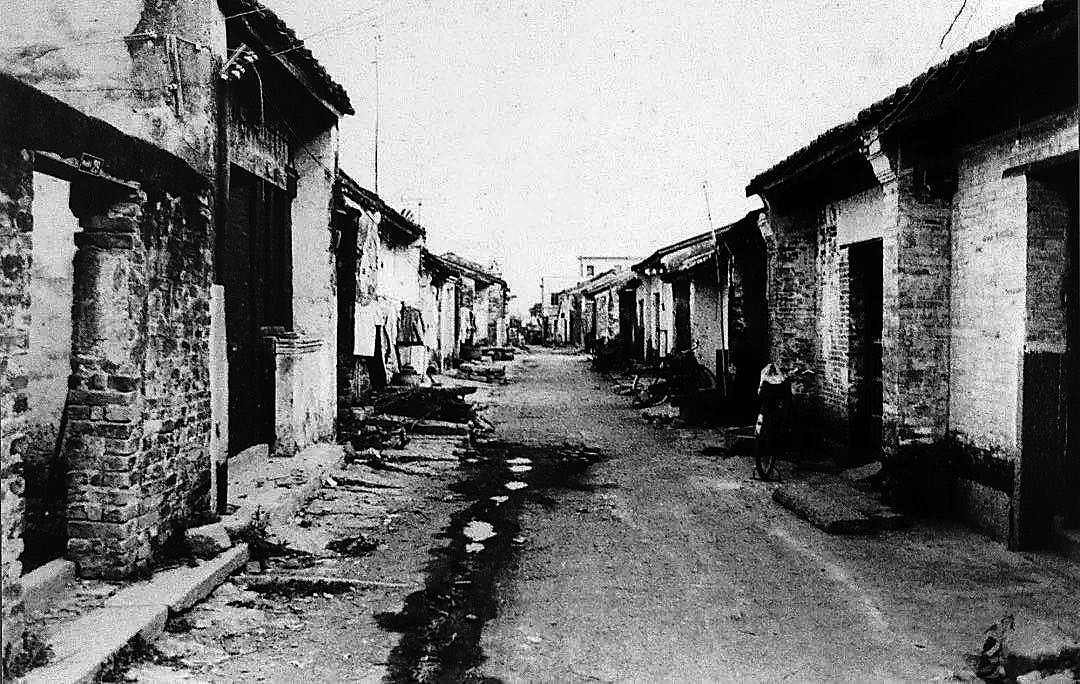 A lane inside Nantou Ancient Town in this 1977 photo. He Huangyou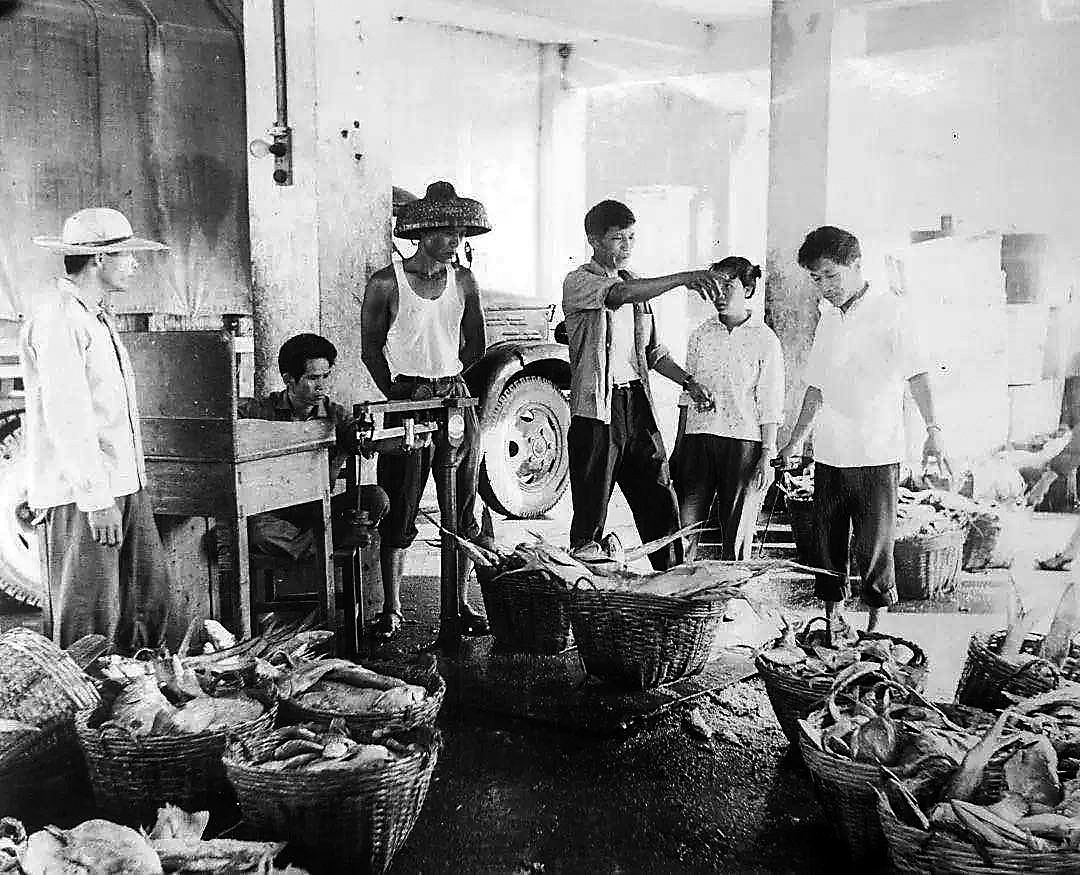 Fishermen at an aquatic product station in Shekou in this 1970s file photo. Huo Weixin
Delegators visit a company at the Shenzhen High-tech Industrial Park in Nanshan District in this 2018 photo.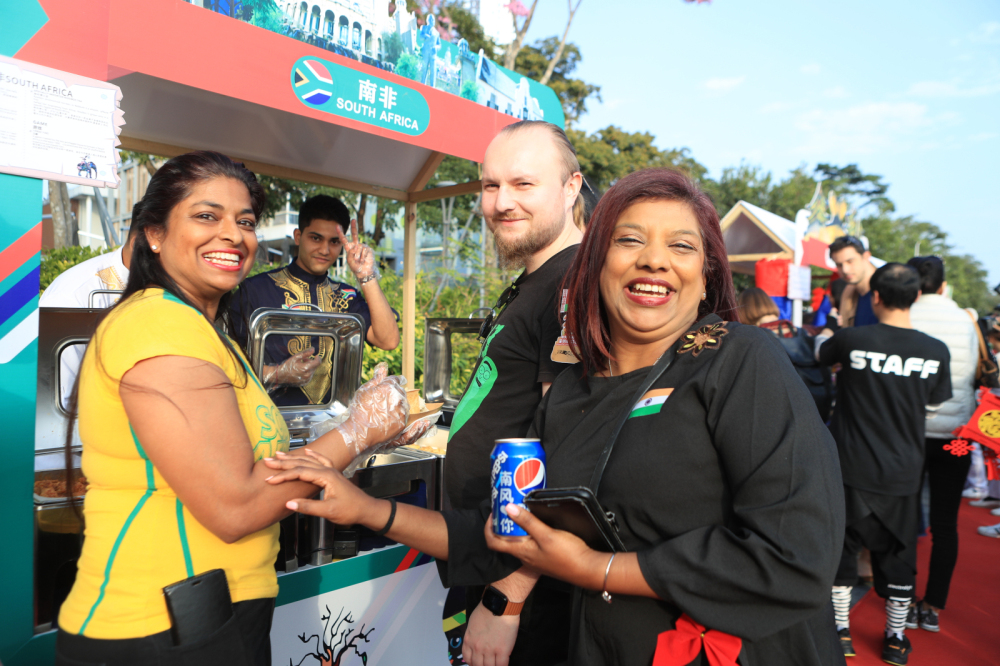 Expats celebrate the New Year in Shekou in January.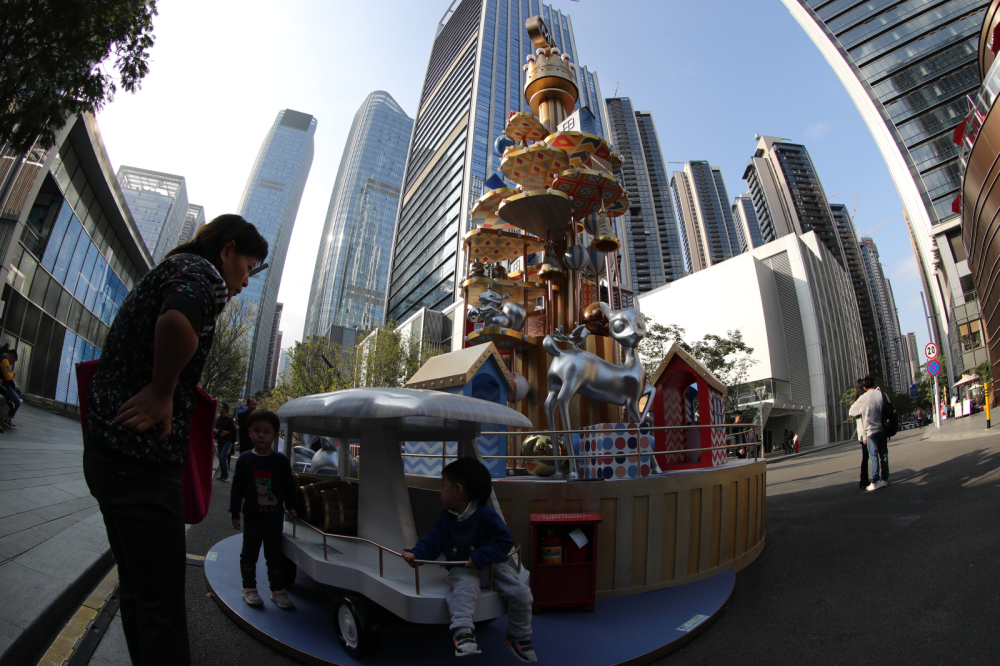 The renovated Dachong Village in this 2018 photo.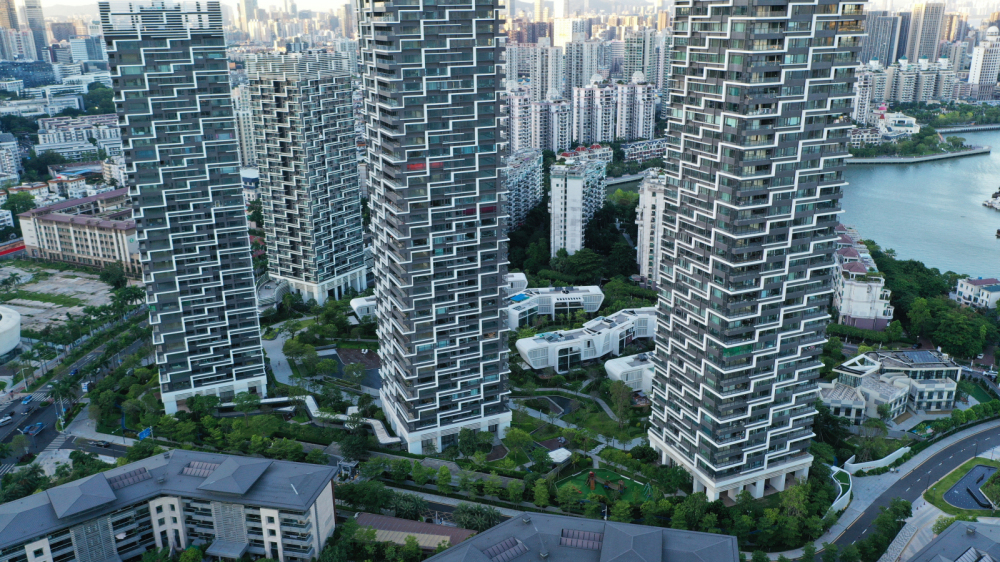 Residential buildings in Shekou in this June photo.
Nanshan is honored as the "root of Shenzhen and Hong Kong's history and culture." Nearly 1,700 years ago, the Eastern Jin Dynasty (317-420) set up Dongguan County, with the governor's office located in today's Nantou Ancient Town and the jurisdiction covering today's Hong Kong, Shenzhen and Dongguan. Nanshan was also an important post for the ancient Maritime Silk Road.
In 1979, the Shekou Industrial Zone was established to be the first area on the Chinese mainland to implement the reform and opening up policy. Nanshan District was later founded in 1990.
Now in Nanshan, local Fortune Global 500 enterprises such as Tencent and China Merchants Bank have developed into global businesses; large-sized enterprises such as ZTE, CIMC and Mindray keep growing; young enterprises such as DJI Innovations, Hytera and UBTECH are rising stars. Many enterprises are optimistic about Nanshan's future and snatch up a share of its market. Nine enterprises under the jurisdiction of Nanshan have progressed into China's top 500 enterprises.
Nanshan is also an educational center of the city, where there is the University Town of Shenzhen.