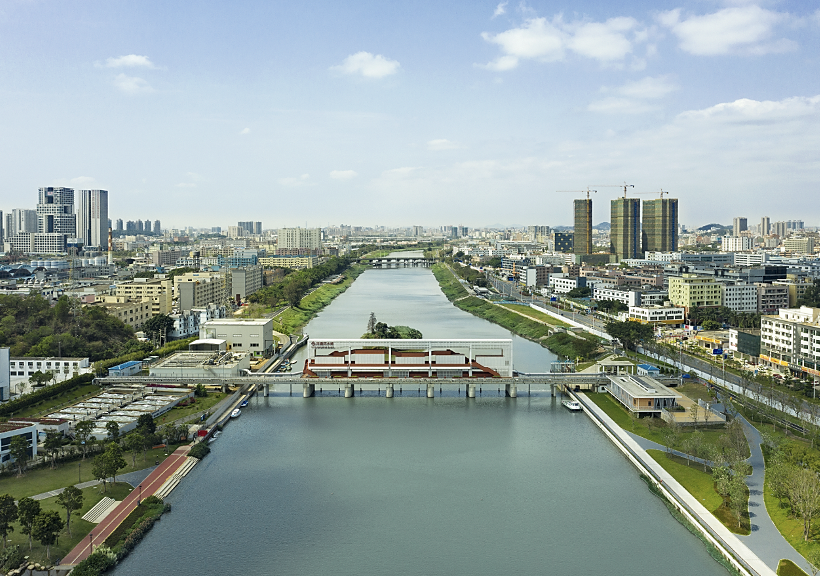 A bird's-eye view of Maozhou River in Bao'an District. DT News
In a bid to create a model global city that embraces the harmonious coexistence of humanity and nature, Shenzhen announced a new urban planning project highlighting the connection between the city and the ecological environment Tuesday.

The project, literally translated as "mountains and seas connecting the city," plans to create an eco-spatial structure featuring one ridge, one coastal belt and 18 ecological corridors.
One ridge refers to a green mountain range that stretches for over 100 kilometers across the central part of Shenzhen.
Through necessary ecological bridges, it will connect the natural elements such as nature reserves, forest parks, country parks, lakes and reservoirs, and will be an ecological home for nearly 10,000 species of wild animals and plants.
The coastal belt connects the Shenzhen River, Daya Bay, Dapeng Bay, Shenzhen Bay, Qianhai Bay and the estuary of the Pearl River from east to west, forming a coastal belt that connects bays, peninsulas, wetlands and beaches.
The 18 ecological corridors include eight small hills and 10 rivers.
It is expected that the eco-spatial structure, together with more than 100 hiking trails and over 1,000 parks in the city, will make the city more livable.
The project has been included in the city government's work report this year and will be integrated into the overall land and space planning of Shenzhen.