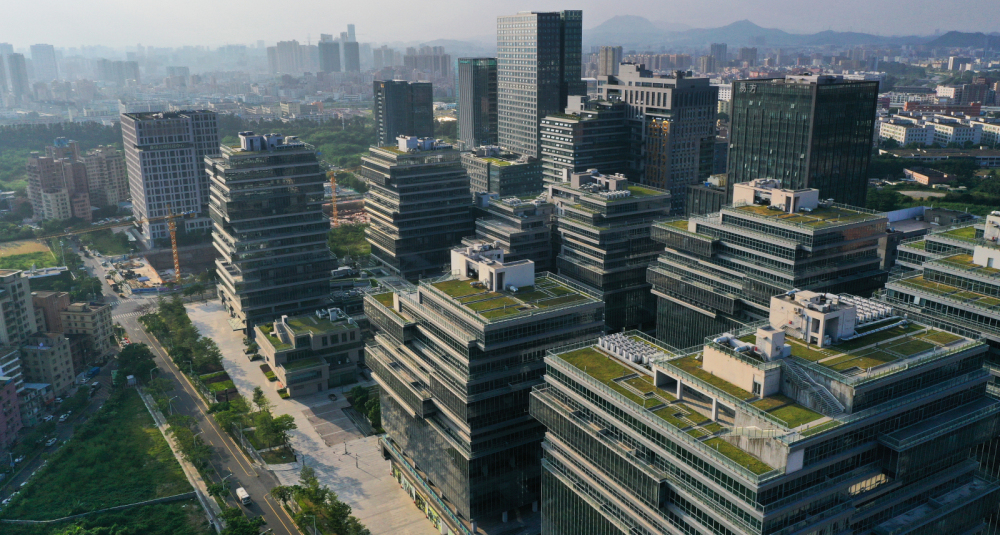 A glance at Guangming Cloud Valley in this Oct. 18 photo. Photos by Sun Yuchen except otherwise stated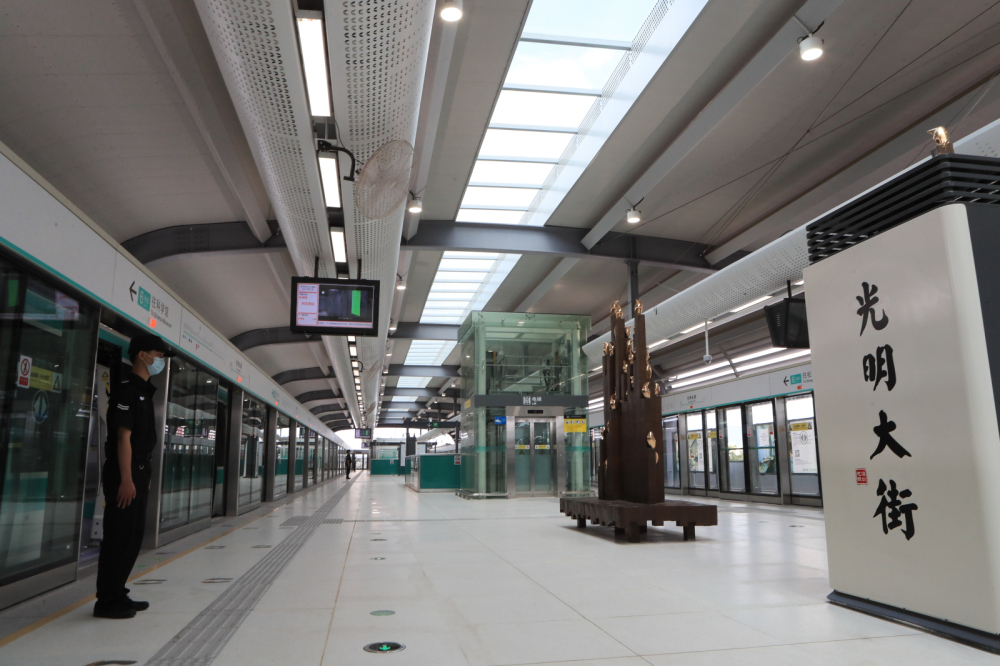 The Guangming Street Station on Metro Line 6.
Passengers on a train of Metro Line 6.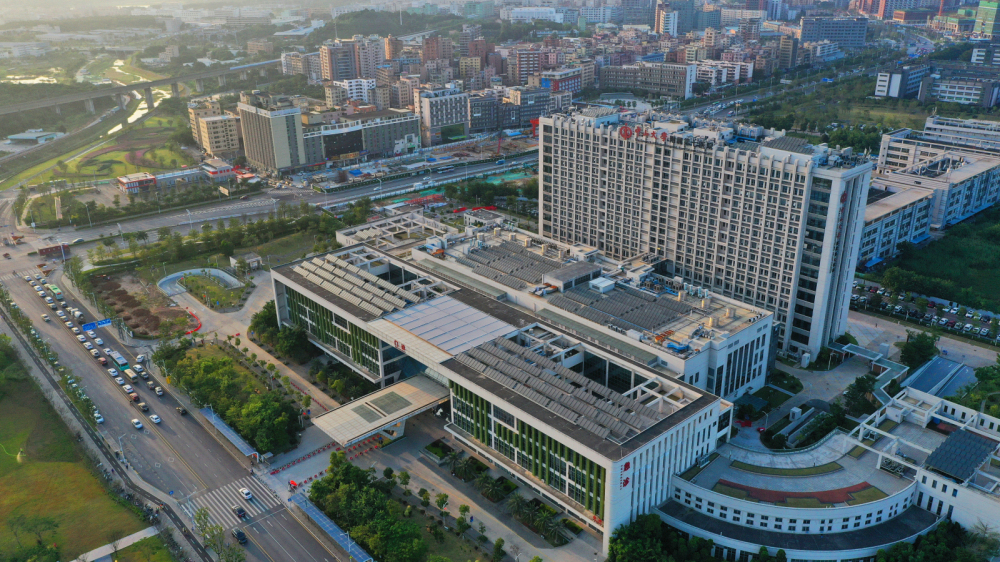 A bird's-eye view of the Seventh Affiliated Hospital Sun Yat-sen University in Guangming District in this Oct. 18 photo.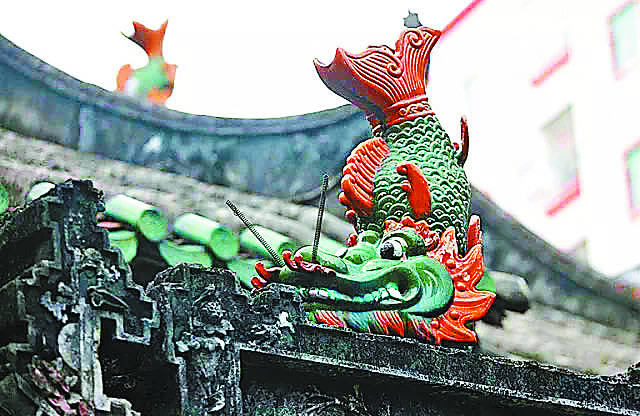 Decorations on the roof of Mai's Ancestral Hall which was built around 1488-1506 and refurbished in 1912. A typical South China-style architecture with stone-carving, wood-carving and clay-sculpting decorations, it is a grand ancestral hall for the Mai family's descendants living in six communities in Guangming.Photo from WeChat account "aiszgm"
Baihua Diaolou, which is about 100 years old, is seen in this undated photo. File photo
A glance at the Guangming Town park in this Oct. 18 photo.
As early as 1929, Gongping Market was set up around the Heshuikou and Shangcun areas in today's Guangming District and in 1931, the market was given the name Gongming Market. From 1949 to 1986, as it gradually expanded, it was variously called Gongming Township, Gongming People's Commune and Gongming District. In 1993, it became a part of Bao'an District until 2007 when it became Guangming New Area. In 2018, Guangming District was officially established.
Now, the district has achieved remarkable economic growth and enjoys an abundance of ecological resources, including mountains, rivers, forests, farming fields, lakes and other landscapes. The recently opened Metro Line 6 now provides easy access to the northwest Guangming District. Visiting the Guangming Farm, exploring old villages and tasting roasted squabs have been included in the weekend to-do list by many locals.
But the district is not just about these old attractions; it has been chosen for the next stage of Shenzhen's scientific development. By 2025, Guangming Science City is expected to take shape as a world-class science center gathering a number of first-class universities and research institutions and incubating internationally competitive innovative enterprises. By 2035, it will become an internationalized comprehensive national science center with major science and technology infrastructure clusters and emerging industrial clusters that will help lead future scientific development globally.