Many people in this world are motivated to work only for extrinsic value, i.e. they are motivated to work for money or to gain a better quality of life. Brian Hirsh, American startup founder, by no means belongs to that category of people.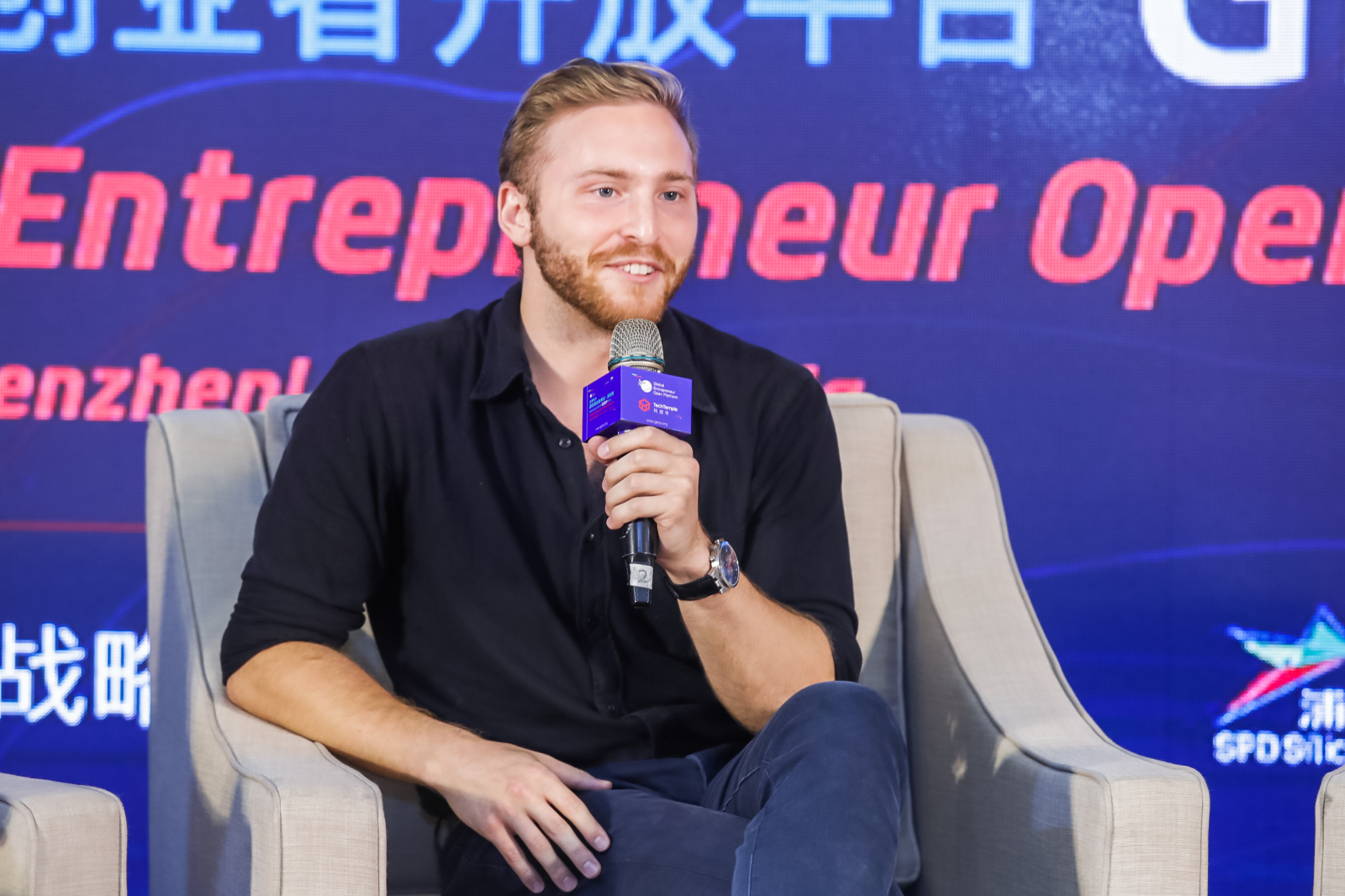 Brian Hirsh
Hirsh, 29, moved to Shenzhen from Washington, D.C., the U.S., over three years ago. He's the founder and CEO of Brightwood, a Shenzhen-based startup engaged in the smart building industry.
According to Hirsh, he was looking at where technology was going back in college when he spotted what he believed would be the next shift in tech. Now people go to interact with devices, such as smartphones, computers and TVs, but in the future devices will interact with us.
"So I became very interested in this smart home space. I joined a company that was kind of a leader of this new smart home startups in the U.S. It was acquired by Google back in 2014 and then I wanted to learn more about hardware so I moved to Shenzhen to join another smart home company."
"We [Brightwood] focus on software. Our customers are hotels. So what we are really doing is helping the hotels figure out what you [the customers] are most likely to buy and helping you make that purchase very easily," said Hirsh.
"For example, maybe you really like to do yoga, so the hotel knows, [so it will inform you that] 'hey we have a yoga class coming up; there's a special yoga instructor that we brought today.' So we know that you love it and we can show it to you."
To Hirsh, Shenzhen provides a sound environment for all startups.
"There's a lot of hardware, there's a lot of people that want to start new things. Also, generally the mindset of Shenzhen is very good for startups because it is a new city. Very few people are from Shenzhen, so if you came here, [it's because] you want to try something new or you try to make something very new or you want to develop your career. So it's easy to find like-minded people that want to start up something," he said.
A company's culture or its attitude to a great extent shares the same characteristic as its founder. Hirsh is very straightforward, and so is the environment in his company.
"We want A players. We are seeking to be excellent. We want people who are very driven," said Hirsh.
"We are self-motivated. So we don't wait around for other people to point out an issue. We are transparent so that means in our communication I just tell you what I think, what I need, what my requirements are and you can be very clear and transparent with me," he said.
How to achieve a work-life balance is a permanent topic among modern professionals and has even become a headache for most office workers. However, to Hirsh, he never draws the line between his work and his life.
"I don't really have so much of a divide. For me it's my lifestyle. One lifestyle is like you work to earn some money so you can spend the rest of your time doing what you actually enjoy. But I don't believe I would be satisfied or gratified if I'm not doing it," he said.
"For me my work is what I want to be doing with my life. I get happiness from my work. And I want to surround myself with ambitious people who feel the same," he said.