This is the 11th of a series of reports on expats sharing their stories with the Shenzhen Special Economic Zone, which celebrates its 40th anniversary this year.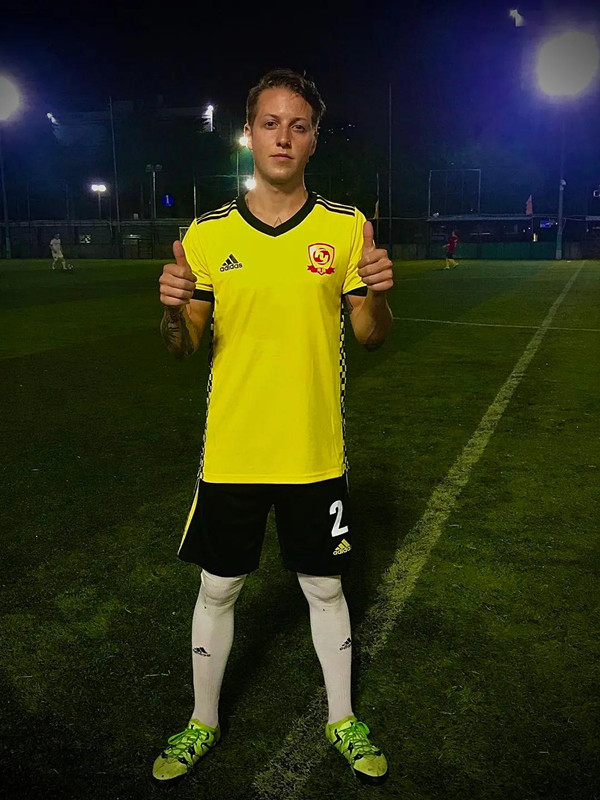 For 26-year-old Andrew Ficco, relocating from the United States to Shenzhen means not just a change in residence, but also a change in lifestyle.
Before moving to the city, the New Yorker was a project manager for a fitness brand and was based in Boston, Massachusetts. Tired of being occupied by work with not much family, friend or personal time, he decided to look for something different.
"I had an interview with English First, the company I work for now. The company gave me a couple of options as EF is nationwide in China and has schools in Beijing, Shanghai, Chengdu, all the big cities. I asked them if they had any vacancies in a city that is in southern China, [and] has tropical like climate that is warm all year round because I went to college in south Florida. Three months later, I ended up in Shenzhen." Ficco told Shenzhen Daily.
He arrived in Shenzhen in January, not long before the COVID-19 pandemic began to sweep across China. As a witness of the city's combat against the disease, he was impressed by how local authorities and people collaborated to contain the virus.
"Quick action was put in place by local authorities to get the ball rolling and trying to nip it in the bud," he recalled.
"Everyone was very conscious of the severity of the COVID-19. Everyone was listening to the advice of the health authorities. And WeChat has made putting preventive measures in place easier and more effective, say if I get on the Metro and someone on the same car gets COVID-19, I'll be informed because I scanned the QR code before I got on to the Metro that day."
In Education First, Ficco teaches English to kids aged between 4 and 17. He said that though the skill levels of the kids vary, they are all very motivated and disciplined in terms of English learning, and that he feels good to be part of the education industry and to help those kids to improve.
Another aspect he likes about the job is that it allows him to have more time to himself.
"I'm staying very busy — busy doing things that I didn't have time to do when I was living in the United States," said Ficco. "I grew up playing soccer, so I found a local team to play soccer with a couple of times a week. I like to go on long runs especially in the evening time when it's a little cooler. The city is pretty friendly in terms of that because it is pretty flat. I do skateboarding, play the piano, and from time to time I go to exhibitions, and I really like going to OCT."
Ficco also spends plenty of time exploring the city, sometimes by riding his scooter, but more often by taking the Metro. The speedy expansion of the city's Metro system amazes him.
"I've taken Metro Line 6 to Songgang to taste the famous pigeon there, and I've taken Metro Line 10 to the end of its stops as well. The Metro really helps to connect many parts of the city that weren't so easily accessible in the past."
He looks forward to the opening of the Metro station next to his apartment, which is scheduled to be put in to use next year.
In addition to the convenient transportation, Shenzhen in Ficco's eyes is a super big, super high-tech and super vibrant city. People here are busy and ambitious, and entrepreneurs are not uncommon.
"I have a good friend who is a Shenzhen local. He started his business by opening a bar, and now he has a gym, a bubble tea shop and a learning center. I've seen here many young people just like him, who are pushing to grow their own businesses and personal brands, and pushing to grow the city."
And he said the entrepreneurial climate here has given him some inspirations as well.
"Now that I'm in a city of opportunities and have some extra time to myself, maybe I can try to start my personal venture as well."