Russian Erdyneeva Marina came to Shenzhen three years ago by accident. However, she said that she has been increasingly attracted to the city day after day and will surely stay in the city with solid reasons.
Marina is an official representative of the Eurasian Poultry Association and founder of Shenzhen New Logos Export and Import Co., which deals with agricultural products such as frozen chicken meat and seed oil from Russia.
Before this, Marina's business was mainly based in Hong Kong. So she used to travel a lot between Hong Kong and Shenzhen.
Opportunity is the key word used by Marina when specifying the reasons she established a trading company in Shenzhen at the beginning of this year just as the COVID-19 pandemic emerged.
"I still see huge opportunities in the city's agricultural product market, which is exactly what we are good at," said Marina.
Her clients so far are from Shenzhen, Shanghai and Qing-dao, and they include Ele.me and Dazhang Group.
Marina said Shenzhen also provides a favorable and free environment for people with different backgrounds and passion to explore and achieve their ambitions.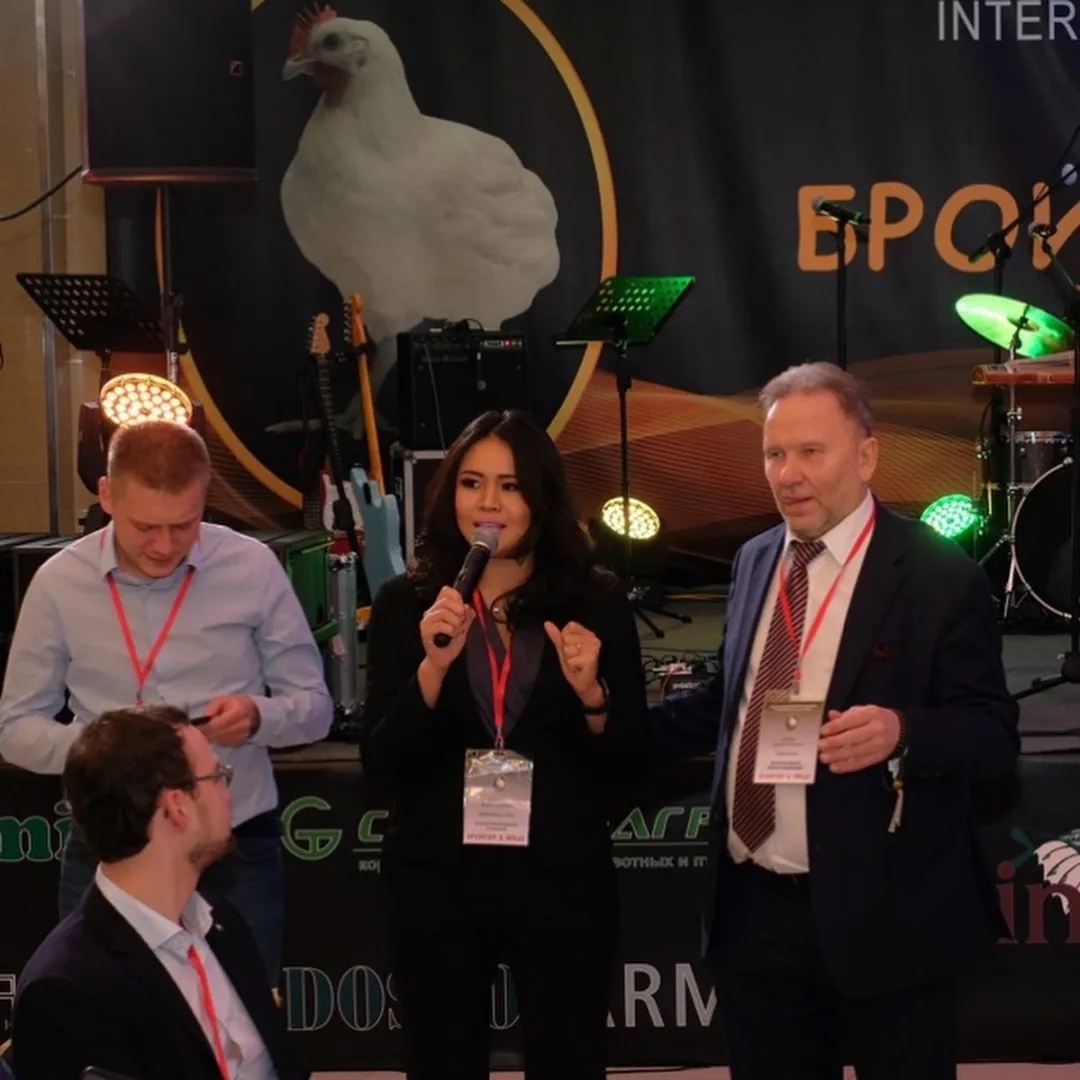 Marina (C) delivers a speech at a conference of Eurasian Poultry Association in 2019 in Moscow, Russia.

Despite the fact that foreign trade has been crippled by the pandemic around the world, Marina is still confident about the future of her company.
"I believe in my dreams. And I am so driven and passionate about them. That's what keeps me going," said Marina.
Inspired by her grandfather, Marina began learning Chinese when she was in college in Russia. She first came to China in 2013 and studied business Chinese in Xi'an Jiaotong University for one year.
She later earned a master's degree in economics and finance from Yanshan University in northern China's Hebei Province.
"Many people on the Internet contacted me to ask about opinions on moving to Shenzhen. I always encourage them to come," said Marina.
From her perspective, Shenzhen is not only a comfortable and clean place to live, but also a good place for young entrepreneurs.
"Many young professional people come to the city to chase their dreams and you can always get inspired when exchanging ideas with them," she said.
In December 2018, Marina helped organize a FinTech event held in Shenzhen Hi-Tech Industrial Park in Nanshan District.
Marina said that she really appreciated chances to talk with talented people from around the world and hopes to see more events like this to be held in Shenzhen.
Concerning the city's changes over years, Marina said that buildings are getting higher and higher.
She also feels that more and more professional foreigners from fields such as finance and technology have come to Shenzhen for job opportunities, not only those who work in the education field.
In addition, Marina speaks highly of the city's move to change all taxis into electric ones to reduce pollution and improve air quality.