FOR the year 2020, COVID-19 prevention and control is definitely a theme.
At the 22nd China Hi-Tech Fair, which opened yesterday at the Shenzhen Convention and Exhibition Center in Futian District, technologies used in the fight against COVID-19 are highlighted with a variety of products using AI, big data and imaging technologies on display.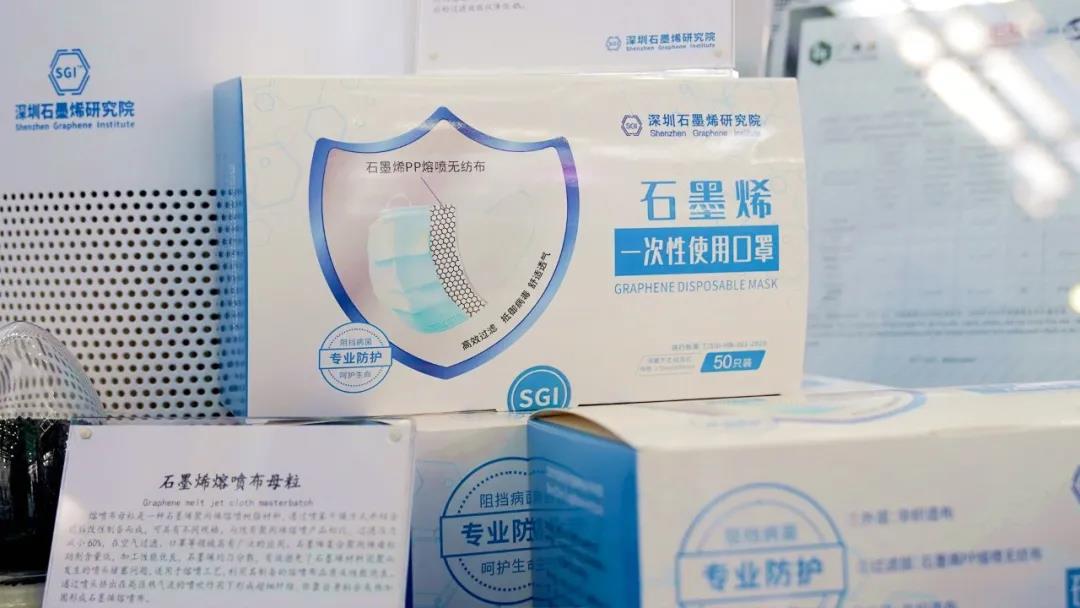 Graphene disposable masks are on display at the 22nd China Hi-Tech Fair (CHTF). Photos by Liu Xudong except otherwise stated
In Hall 1, an area is designated for companies like IntelliFusion, Infinova, Han's Laser and Fuji Film providing solutions for public safety, social management and personal health, which played an important role in COVID-19 prevention and control.
"Our AI-based COVID-19 solutions have been widely used in transportation hubs, communities, hospitals and restaurants in Shenzhen, Beijing, Shanghai and Chengdu, and assisted local police in tackling multiple cases," said He Liang, an IntelliFusion technician.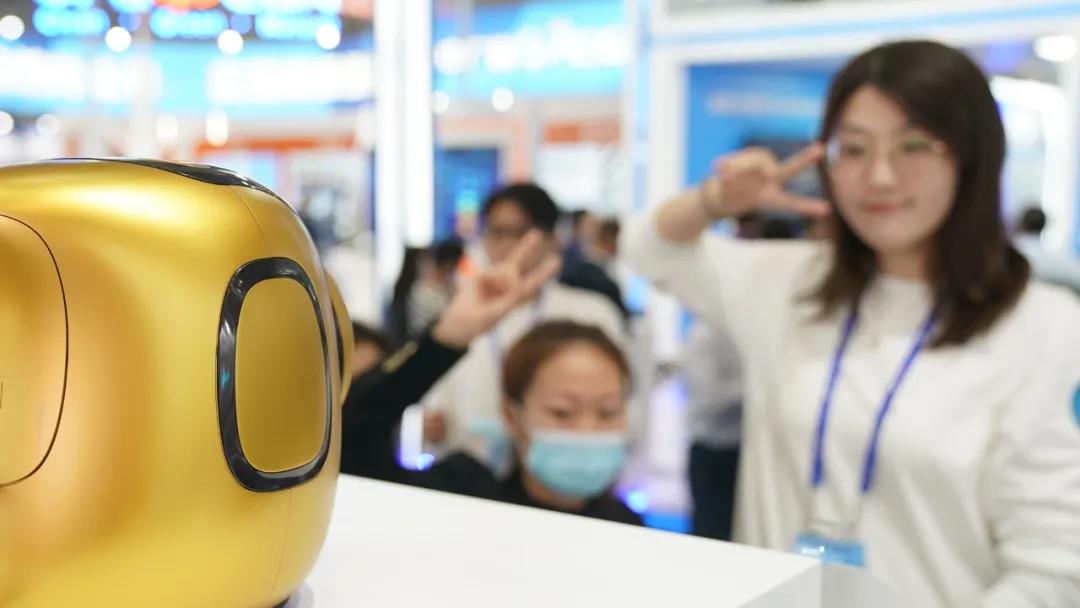 Fairgoers pose for a photo in front of an instant camera at the booth of Fuji Film at the 22nd CHTF.
In a typical case in January, a man surnamed Huang in Pinghu in Longgang District lied about his travel records and violated home quarantine rules frequently before he was confirmed to have been infected with COVID-19. With the monitoring system based on AI and facial recognition technologies developed by the firm, police confirmed his visits to a hospital and other public areas, and identified 75 residents who had contact with Huang.
Established in 2014 and dedicated to AI, Shenzhen-based IntelliFusion also applies its system to solving social issues like the abduction of children.
In 2017, the company helped Longgang police locate a suspect within 15 hours and saved a child who had been abducted and taken to Hubei Province. Over six years, its system has helped police retrieve more than 400 children and elderly people who were reported missing.
Medical robotics developed by Shenzhen Candela Technology Innovation Co. were deployed at Leishenshan and Huoshenshan hospitals in Wuhan and Shenzhen hospitals to deliver meals, drugs and disinfectants.
"This Sunny robot serves multiple functions like carrying boxes to deliver drugs or meals, or boxes containing liquid for disinfections in hospital wards, offices and canteens," said Wang Changzhi with the company.
At its exhibition hall, Fuji Film China displayed antibacterial products such as wipes, spray and screen protectors that make use of proprietary Hydro Ag+ technology combining the disinfectant effect of alcohol with the sustained disinfection of a silver-based antibacterial agent and a hyper-hydrophilic coating.
"The nano-coating provides an innovative layer of protection that suppresses the growth of various types of bacteria and microorganisms. It can be applied on many items like mobile phones and door handles that people frequently touch," said Ye Jiachen, an employee with the firm.