Food safety and environmental quality have always been among people's top concerns, yet the truth is we are often at a disadvantage when it comes to accessing the information about the quality of the food we consume, the water we drink and the environment we live in.
The Greentest ECO 6, which is being exhibited in Hall 2 of the Shenzhen Convention and Exhibition Center, might offer a solution. It tests nitrate levels in fruit, vegetables, meat, fish and water, as well as radiation levels in our surrounding environment, helping people to quantify their daily nitrate intake and make healthier choices.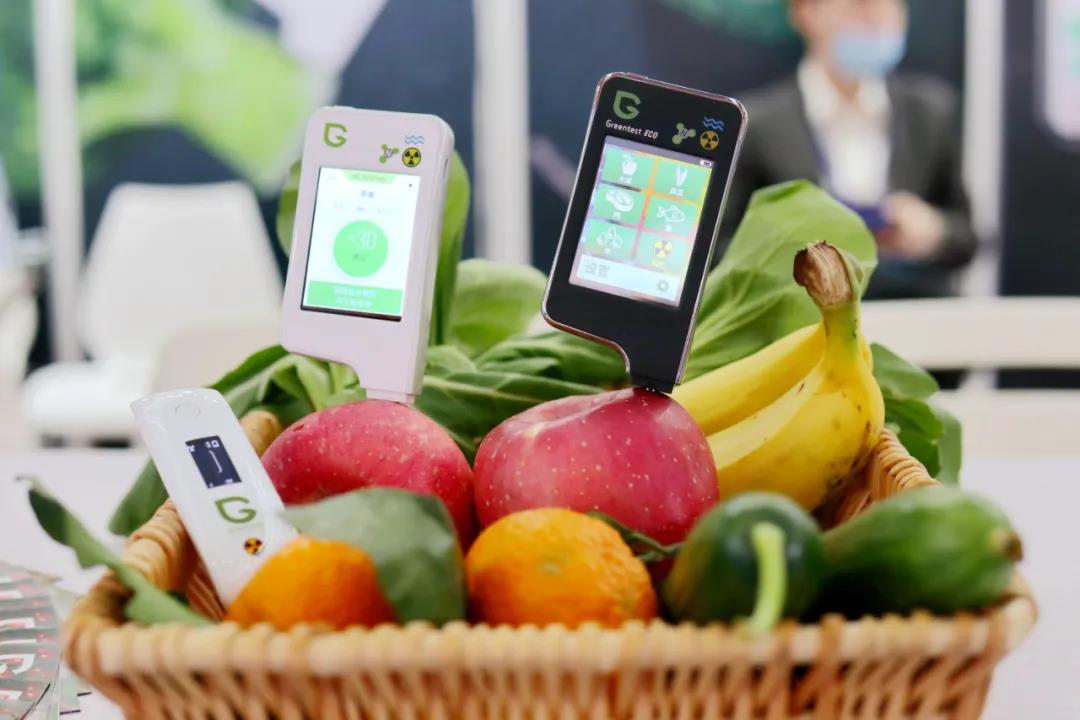 The Greentest Eco 6 testers, which are available in white or black, are "plugged" into apples to test the nitrate levels contained in the fruit. Photos by Yang Mei
Developed by Shenzhen Greentest Technology Co. Ltd., the portable food tester is the size of an MP3 player but equipped with a touch screen and a single test probe. There are only three steps to complete a test: turn on the device, choose a product from its catalog and insert the test probe into the product. The test results will be shown on the interface in three seconds.
Chen Mengda, vice general manager of Greentest, told Shenzhen Daily that the food testing technology was developed by Russian researchers and owned by Greentest. According to Chen, Greentest ECO 6 has a database of 60 to 70 varieties of the most commonly consumed fruit and vegetables and the margin of error is less than 10 percent.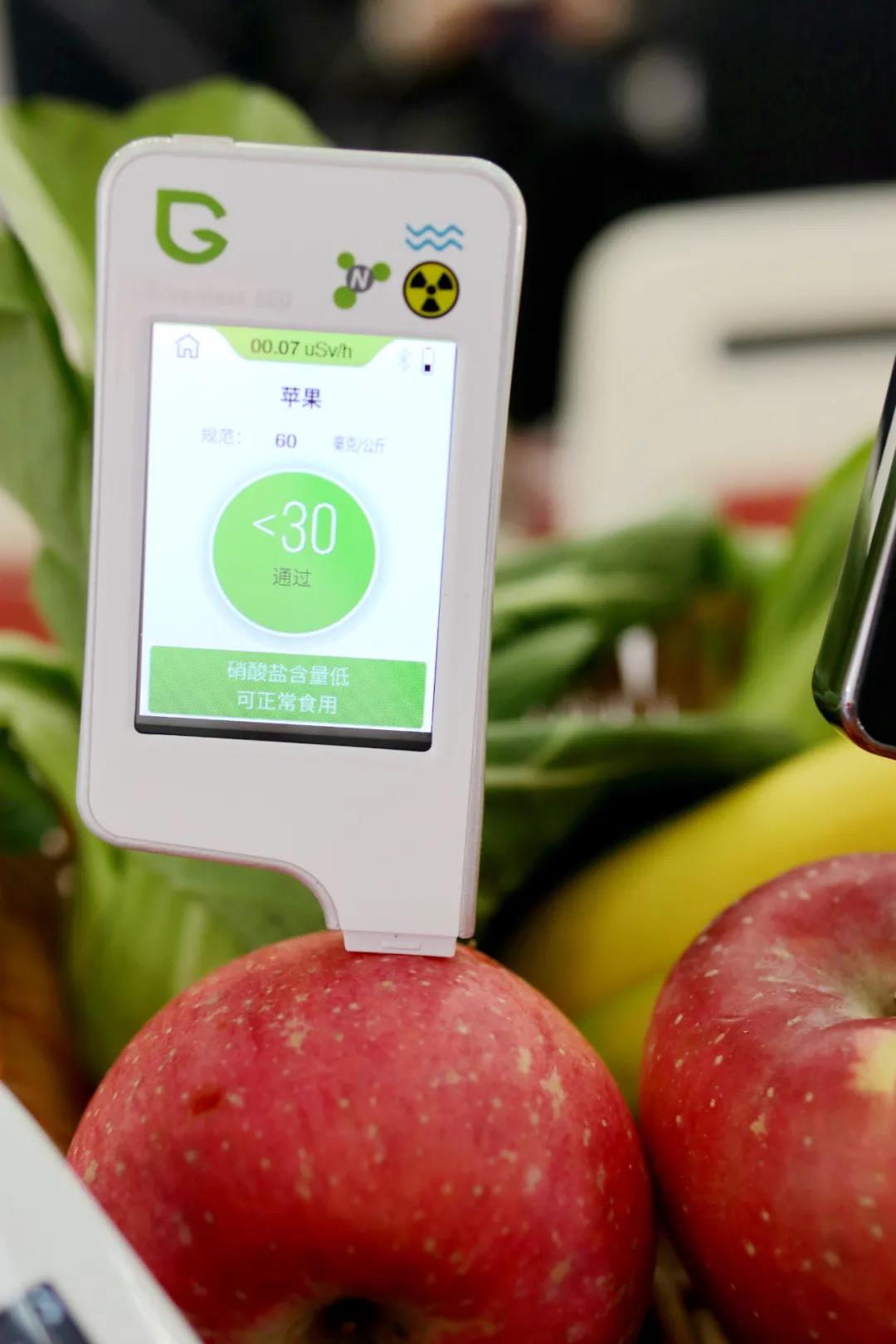 The nitrate level of an apple is shown on the display screen of a Greentest ECO 6 device.
Chen said the food testing technology behind the Greentest ECO 6 helped the company win the title of National High-tech Enterprise in September this year, adding that the device has been exported to 30 or so countries and regions including Europe, Japan and South Korea as well as Southeast Asia.
In addition to promoting the Greentest ECO 6, Chen expects to raise people's awareness about food safety and seek more opportunities for cooperation with companies in the comprehensive health industry attending the high-tech fair.