This is the 13th of a series of reports on expats sharing their stories with the Shenzhen Special Economic Zone, which celebrates its 40th anniversary this year.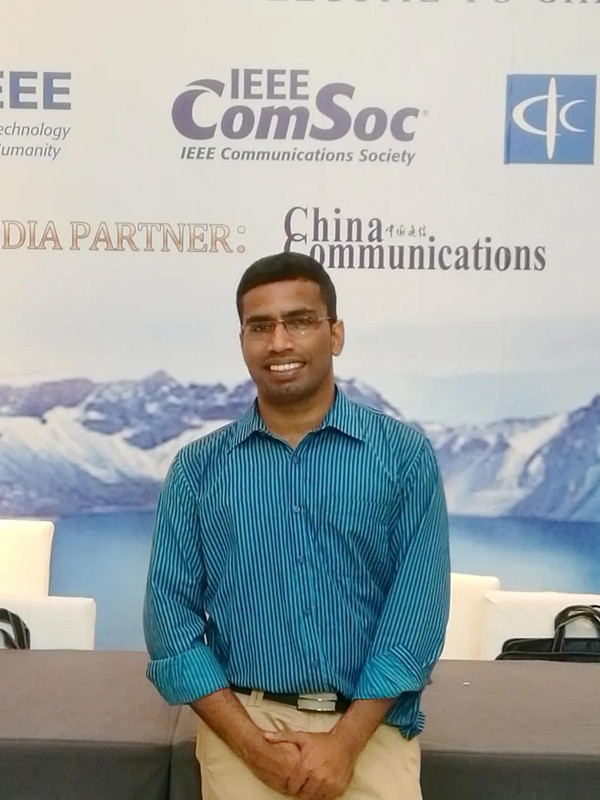 Syam Melethil Sethumadhavan
Syam Melethil Sethumadhavan, a 30-year-old Indian Ph.D. student who majors in information and communication engineering at Shenzhen University (SZU), came to Shenzhen in 2016. His story with Shenzhen, however, has not always gone smoothly and it all began with an email.
In 2015, he received an email about the profile of a man who is now his current tutor in SZU. "I saw an email of my professor and I checked his profile and I liked it," he said. Then he searched "SZU" on the Internet and made up his mind to come to Shenzhen for his Ph.D. studies. "I can see it's a good university and the facilities in the labs are much more available and better than the top universities in India," Sethumadhavan said.
However, when he applied for the visa in September 2015, his visa was rejected by the embassy. Also, his father disapproved of his plan since he wanted his son to stay with the family. Sethumadhavan finally persuaded his father to let him study in Shenzhen, and in 2016 he received his visa.
After arriving in Shenzhen, the wide-spread use of new-energy buses in public transportation and the construction of skyscrapers impressed him a lot.
"I can see the changes in the environment and the construction of each building, I can notice how fast they are constructing and the changes are clearly visible," said Sethumadhavan. In addition, in recent years, the emergence of cutting-edge technologies and the rise of numerous high-tech enterprises in Shenzhen also appeal to him. Especially this year, the construction of 5G in Shenzhen leads the world. To him, Shenzhen is a perfect illustration of the saying "no pain no gain."
"If we work hard, the city will pay us. It's a city for dynamic people who are willing to work hard," he stated.
As a Ph.D. student, he tends to endure more pressure. However, he turns the pressure into motivation and works harder. "I feel it is good for us and our careers," he believes. In addition to his own efforts, SZU also plays a significant role in his academic career. There are a variety of activities that are being held by the College of International Exchange (CIE) and SZU every month. "Every month we have birthday celebrations within the laboratory or once in a semester, we go out. Besides, to introduce Chinese culture and traditions, CIE regularly arranges visits to some places for international students, it helps to reduce our research stress," he said.
In SZU, nationality doesn't matter anymore. It is the inclusiveness that matters, not only to SZU but also to Shenzhen. By organizing diverse activities, a good relationship between international students and local students can be formed and it is vital for studies. "A good relationship is required between all of the people within the laboratory because we have to help each other," he said.
During the COVID-19 pandemic, Sethumadhavan also contributed. "We international students got opportunities to volunteer in our local community for the prevention and control activities, we measured temperatures, checked the health code/travel codes, and helped in maintaining the registration of the people entering the community," he said.
His wish to stay in Shenzhen hasn't changed a bit since his arrival. "When we come to Shenzhen, we are Shenzheners. And I don't think that anyone who is coming to Shenzhen really thinks to return. I have a better opportunity here in Shenzhen than in my hometown," he said, adding Shenzhen is a second home to him and his dreams.
Shenzhen Hi-tech Industrial Park, which is located near SZU, is the Indian's next destination. He hopes to find a job there and continue his story with Shenzhen. "My research right now is in communication and I wish to join Huawei," he said.