This is the 14th of a series of reports on expats sharing their stories with the Shenzhen Special Economic Zone, which celebrates its 40th anniversary this year.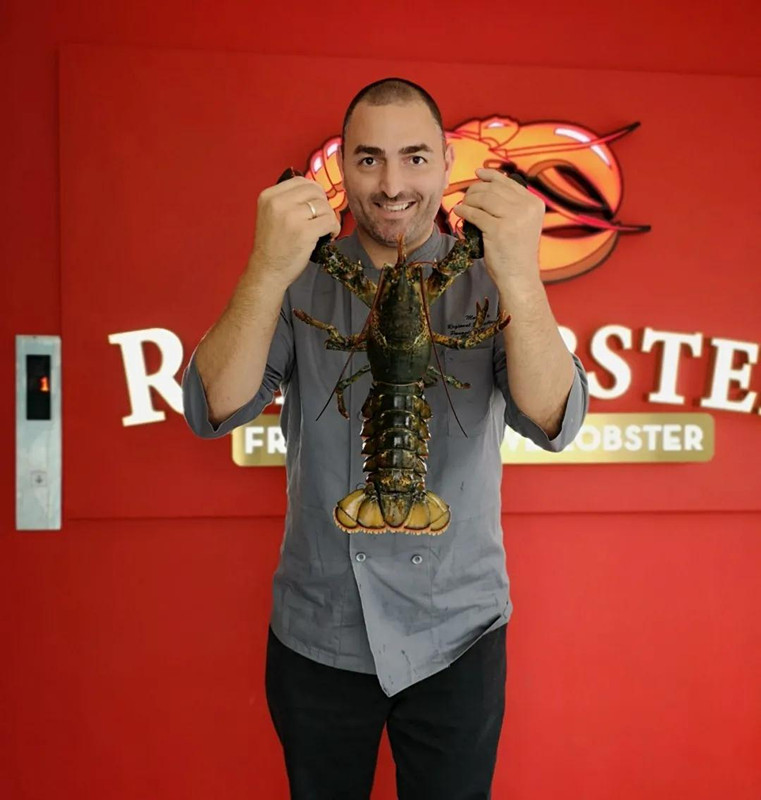 For Panagiotis Kalamidas, who has worked as an experienced corporate chef for over 18 years across the world, Shenzhen now will not only be a place to continue his cooking career, it is also the place for realizing his dream to open his own restaurant.
"My family used to have a restaurant in Greece, and from a young age, I was inside it. Many years after, I went to London to study cooking and later began making dishes in restaurants there."
Kalamidas moved to China 13 years ago and was first based in Shanghai. There he met his Chinese wife and four years ago, they had the idea to come to Shenzhen.
"It's for my kids' education, and also because my wife is from southern China. I didn't know much about Shenzhen although I've been here many times before. At the beginning it was a little bit hard as I'd gotten used to the Shanghai lifestyle, but I can say right now Shenzhen is the No. 1 city in my heart," Kalamidas told the Shenzhen Daily.
"About six years ago, I started working on the operational level in the role of chef and gradually managed more restaurants," he said.
"Now I'm managing 24 restaurants in Asia, including locations in Shanghai, Guangzhou, Shenzhen, Beijing, Singapore, and China's Hong Kong and Taiwan. In Shenzhen, there are several steakhouses, lobster and burger-themed restaurants I'm operating."
Kalamidas says it feels natural to adapt to the new role because he knows the process of how ideas come from the kitchen and pass to the managing level. "Basically you're doing the same job and it just costs more energy," he said.
For Kalamidas, he prefers the chef role to the operator role.
"I love cooking, and that's why I became a chef. I like the idea of the operational position because you can go to different places, meet different people and do different things, and I do enjoy it, but I was 'born' in the kitchen."
Kalamidas is adaptable and accomplished in American, European, Asian & Mediterranean cuisine. A restaurant he is operating in Shanghai is on the 2016-2018 Michelin Guide, and others received multiple awards from magazines in several cities, including Shenzhen for Steakhouse of the year. He and his team create twice-a-year seasonal menus for every restaurant, and special monthly promotions as well as special occasion menus for each region.
"At the moment our restaurants mainly focus on the millennial generation. Since Shenzhen is a 'young-generation-city,' people like to try new things and there is not much loyalty. We tend to be more active on social media like Instagram and try to do marketing in a way that this generation which consists of groups such as young couples and young businessmen will like," Kalamidas said. "No matter what you're gonna do here, if you do it right, I think you'll have the business."
Talking about the business environment of dining in the city, Kalamidas said that for Chinese food like Cantonese food, Shenzhen is doing excellent; but for Western food, compared to the population in the city, it has few options — though there are some in several districts.
"[However,] for the time I've been here, what I've seen is people are slowly coming in [this field], not just the big branches of Europe, but also they're creating a local style of Western restaurants. I think within five years, the city should have a good mixture of restaurants."
"I'll open my first restaurant — a steakhouse in Nanshan District — hopefully by March 2021."
Kalamidas is excited about his career in the future and this could be a new chapter in his life.