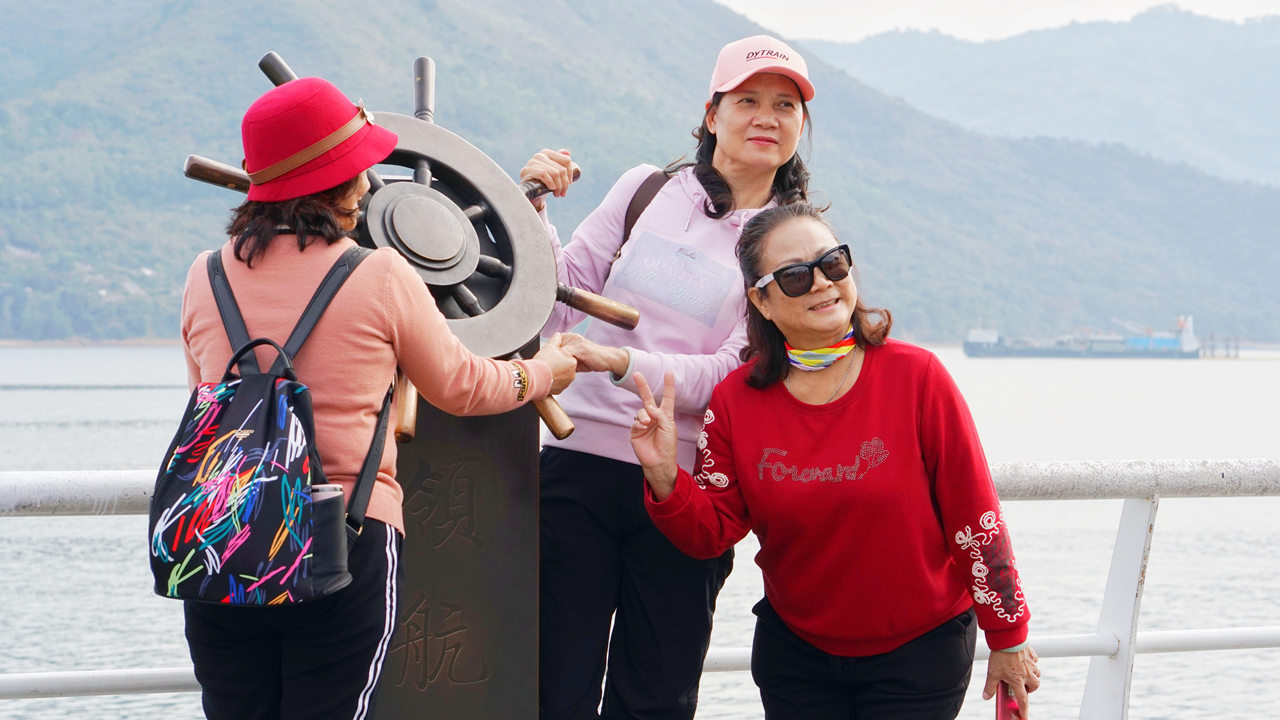 Citizens pose for a photo at the seaside promenade of Yantian District. Wang Haolan
Shenzhen was the 4th most popular city in the country for travelers to stay in during the three-day New Year's Day holiday, according to the data released by Fliggy, Alibaba's travel services platform.
Other cities including Shanghai, Guangzhou, Hangzhou, Chongqing and Changsha were among the top 10 destinations favored by tourists to stay in during the holiday.
According to the data provided by Fliggy, the number of hotel reservations during the New Year's Day holiday increased by over 50 percent year on year.
As China's post-1995 generation became the main force of consumption, delicious foods have become a driving force for tourism.
Reservations on cuisines, buffets and customized dinners all increased by 25 percent, compared to the same period last year.
Sanya in Hainan Province was also popular among tourists during the break, because of its warm temperatures.
Sanya's hotel reservations grew by more than 60 percent year on year. At the same time, the average hotel room price in Sanya has increased by over 50 percent.
As the first city to resume outward tourism off the mainland, the number of people going to Macao to celebrate the New Year was up by 246 percent, compared to the National Day holiday last year.
As for means of travel, car rentals and small-sized tourist groups have been favored by tourists.
Sanya, Haikou and Kunming are the three cities where most car rentals took place. Cars with a daily rental price of 100 yuan (US$15) to 200 yuan were the most popular types.