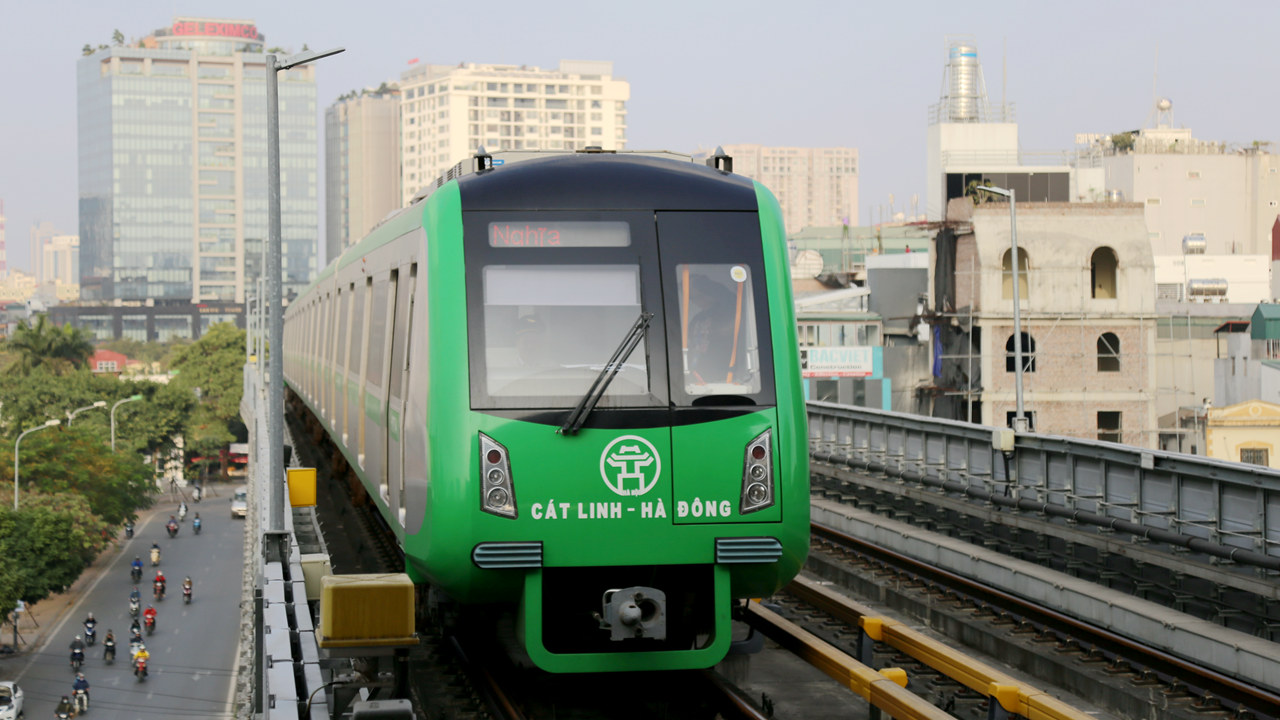 A train runs on the elevated Cat Linh-Ha Dong urban rail in Hanoi, Vietnam. Courtesy of Shenzhen Metro Group
The Cat Linh-Ha Dong urban rail transit system in Hanoi, Vietnam, supported by the managerial expertise of Shenzhen Metro Group, has completed a test run recently, a source from the Shenzhen Metro Group said yesterday.
The system, the first urban rail line in the capital city of Vietnam, is designed to have a main elevated line of more than 13 kilometers in length. It has 12 stations and 13 trains in operation. Each train, whose designed speed reaches 80 kilometers per hour, has four carriages capable of carrying over 900 passengers.
Running from Cat Linh in Ba Dinh District to Ha Dong District, the railway, funded with Chinese official development assistance, has a total investment of US$886 million.
Shenzhen Metro Group signed an agreement with the Hanoi side in 2017 and sent a team to work in Hanoi to provide counseling services for joint system tests, trial operations and operation rehearsal. The team made 166 operation brochures, trained local employees and completed joint tests of more than 50 items.
The rail is the second overseas project signed by Shenzhen Metro Group following the project in Addis Ababa, capital of Ethiopia.
In 2017, it signed the Tel Aviv Red Line LRT Project with Israel, the third overseas contract. The project is scheduled to be put into operation in October 2022. The line will run 23 kilometers with a significant portion of it going underground.
In 2019, the company signed a contract in Egypt to provide a 1.5-year operation preparation and two-year operation supervision service for the 10th of Ramadan Railway Project. The company will send a team to Cairo.