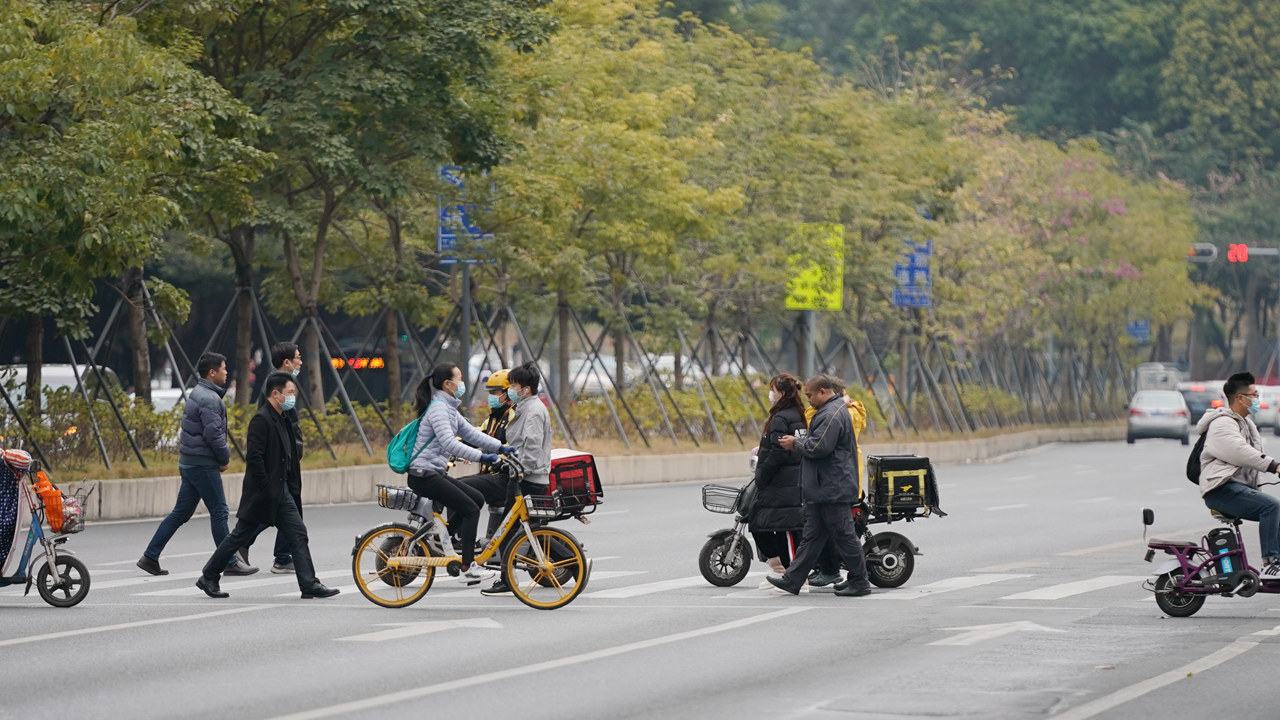 Citizens wearing winter clothes are seen on the street. Liu Xudong

Cold weather will continue today and tomorrow, with temperatures expected to climb back Thursday, said Shenzhen Meteorological Observatory.
Yesterday's temperature gap was only 3 degrees Celsius. At the same time, winds with a maximum seven to nine levels were recorded at the city's elevated and coastal areas.
At present, the orange alert for cold weather, the red alert for forest fire danger, and the blue alert for blizzard are all still active.
Today's highest temperature will be around 14 to 15 degrees Celsius with a growing "perceived temperature."
A low temperature will be still seen tomorrow morning and at night, with a high temperature of 16 to 17 degrees Celsius during the day.
Another round of cold air will hit the city Sunday and Jan. 18. There will be two to three more rounds of cold fronts to come in late January and before the Chinese New Year. The weather during the Spring Festival holiday (from Feb. 11 to Feb. 17) will be warm, according to the observatory.