An Israeli businessman, who came to Shenzhen in 2017 to start his AI-powered intelligent robot enterprise here, shared his story with Shenzhen Economic Daily on Thursday.
Gal Goren
Starting from scratch in Shenzhen in 2017, Gal Goren, CEO of Israeli startup Robotemi in China, said his company launched the first generation of products in 2018, and has sold more than 5,000 Temi robots to 36 countries and regions.
He told the Daily that he was shocked when he first came to the city, which he originally thought should be a manufacturing center. "I could not find a second city so young and so developed," he told the Daily.
He said the name of robot Temi came from two words, technology and Chinese word mi (rice), which are just part of people's daily life.
The Temi is a mobile, smart-display assistant, featuring human-robot interaction capabilities and characteristics. Standing at about 1 meter tall and featuring a tablet for a head and thin, curved body on top of a base, the Temi can roll on four small wheels for as much as eight hours on battery power.
It also has an autonomous navigation system that allows it to move around on its own while avoiding obstacles.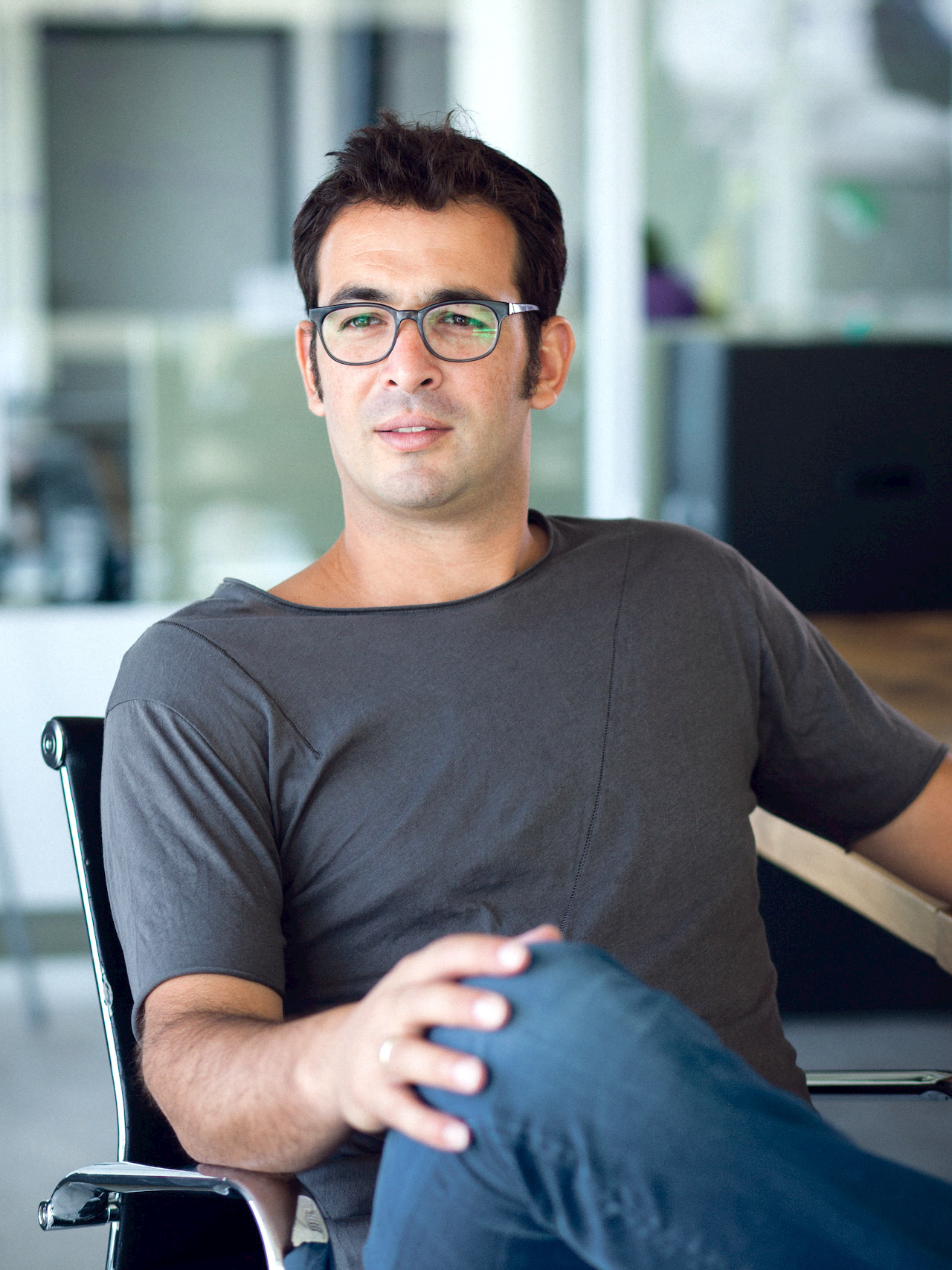 Temi was initially conceived as a companion to senior citizens, busy families and executives, and was not specifically intended to help with a virus outbreak but that is exactly what is happening.
As the novel coronavirus is spreading in the world, the Robotemi team, which has a manufacturing center in Shenzhen, decided to add special features to the robot including a thermometer, a thermal camera, and even a sink attached to the machine where employees can wash their hands.
Many businesses and offices already have a Temi but now it is being used for specific purposes related to the coronavirus.
Goren told the Daily that his company now has more than 60 staff in Shenzhen and more than half of them are doing research and development. He considers China as the largest market for his products.
Goren, at 40, the same age as the Shenzhen Special Economic Zone, told the Daily that he would like to stay here for a long time.
"Shenzhen is an amazing city, I like it and can not find a reason to leave it."