The concept "China-Chic" has been hyped in recent years. The appearance of Chinese brands such as Li-Ning at New York Fashion Week 2018 first ignited this sensation of Chinese fashion, swept across fashion attires, and spilled over to accessories, foods, and cosmetics. With the popularity of "Fourtry," a recent fashion variety show, in which celebrities opened pop-up stores of Chinese brands in fashionable neighborhoods, a number of local brands — from time-honored traditional brands to newly emerged independent designers — have been made known.
Li-Ning was a good example. It is a namesake sportswear brand established in 1990 by the Olympic champion in gymnastics. During New York Fashion Week 2018, when the outfits imprinted with the Chinese characters 中国 (China) and 李宁 (Li Ning) were presented by models on the prominent international runway, it seized the media's attention. The mass coverage invoked a sense of national pride among the Chinese people. Moreover, its bold color blocking of red and yellow, dubbed as "scrambled eggs with tomato," a classic Chinese home-cooked dish, left quite an impression. This one-hour show was recognized as a milestone event, leading to a series of marketing activities called "China-Chic in action."
A model poses for Li-Ning's 2020 fall and winter collection under the title of "Future Vintage, Sport Formal." File photos
However, consumers have become increasingly selective about products labeled China-Chic. Simply throwing Chinese elements onto designs or counting on the brand's IP as a selling point no longer works. Chinese consumers are asking for quality products that resonate with their feelings.
Riding on the tide of China-Chic, the 94-year-old Warrior footwear regained its glamour in the 21 Century. By catering to young people's taste and leveraging the social influence of celebrities, Warrior hit a sales record of over 200 million yuan (US$30.6 million) on Tmall in 2018, 65 times that of 2014, according to Beijing News. Through "Fourtry," it was successfully publicized again. Posts and unboxing videos of Warrior products were seen across sharing platforms such as Bilibili and Xiaohongshu. Its white sneaker imprinted with a striking red F-shaped logo was regarded a retro classic for many young people.
Despite its revival, Warrior is not worry free. On the Q&A forum Zhihu, the biggest knowledge sharing platform in China, netizens observed that Warrior seems to experience a bottleneck when it comes to originality.
The question "Do you think Warrior plagiarizes other shoe brands?" was viewed over 1.8 million times. In the answer section, people kept updating pictures juxtaposing Warrior sneakers and other popular brands to show their close resemblance. Disappointment pervaded the forum, and some considered this a serious turn-off.
On the other hand, the significant increase in pricing for some collections went against Warrior's impression of being cost-effective. It is safe to say that this old brand still has a long way to go to live up to the customers' expectations.
White Rabbit creamy candy is another old local brand that re-emerged as an trendy item. Invented in 1959, the image of the white rabbit has been engraved into the hearts of many while the sweet mellow flavor of the cream candy still lingers. To keep abreast of the market, White Rabbit jumped into all sorts of crossovers, including lip balm, perfume, milk tea, ice cream, and enamel cups.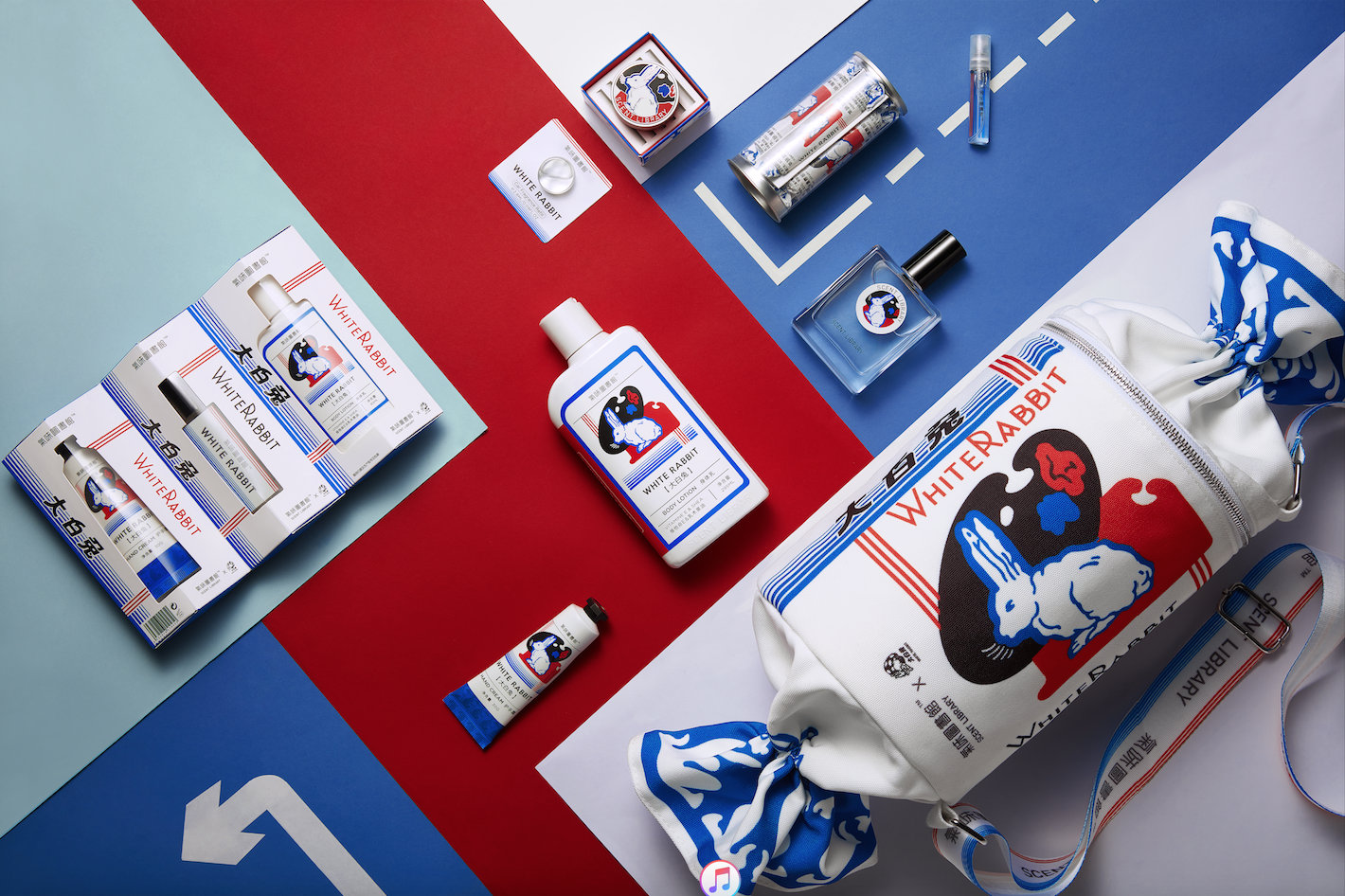 Household name White Rabbit jumps into all sorts of crossovers recently, including lip balm, perfume, milk tea, ice cream, and enamel cups.
White Rabbit had a successful crossover with Scent Library, a perfume brand in 2019. The two joined hands to present a shower cream, body lotion and perfume just before Children's Day that year. Within the first two days, they broke a sales record of 10 million yuan.
However, not all attempts were well received. That same year, White Rabbit authorized the bubble tea shop Happy Lemon to open a pop-up store in Shanghai using its brand, costing about 20 yuan per cup. When it first came out, customers waited on line for up to four hours, and scalpers jacked up the price to as high as 480 yuan. In spite of its popularity, customers reflected that White Rabbit only showed up on the packaging of the bubble tea, but not in its flavor. Hashtag "White Rabbit milk tea doesn't taste like White Rabbit cream candy" was a hot topic on social media platforms.
Both Warrior and White Rabbit have great IPs with rich cultural and historical values. Remaking these old brands easily garners attention, but at the same time, they need to be extremely careful with their reputation. Companies should note that there is an increasing awareness in protecting intellectual property, and customers are becoming shrewder. After the fever for China-Chic cools down, even the best advertising cannot save brands from going lame, if unmatched by quality products.
It certainly takes some trial-and-error in brand development. Nonetheless, local brands enjoy a friendly environment, receiving support at the national level. Early in 2016, the State Council approved to set May 10 as Chinese Brands Day, which started in 2017. Media are encouraged to give publicity to Chinese brands during prime hours at prime locations.
As the story of China-Chic raised its curtain, much creativity, originality, and patience are needed to carry on in the future.