Internet giant Tencent has officially unveiled its first multimodal quadruped robot named Max with software and hardware both developed by its Robotics X Lab.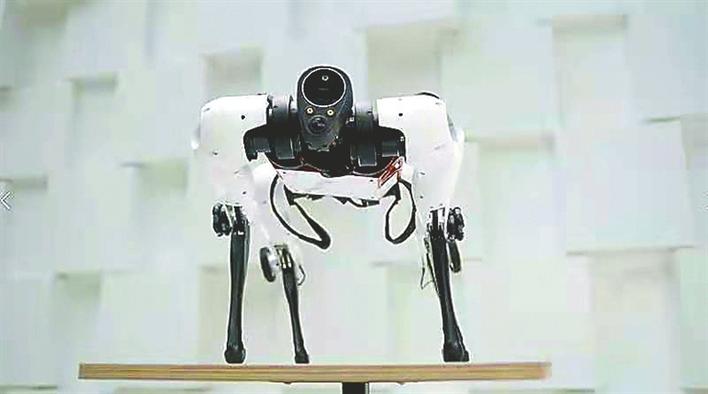 Tencent's multimodal robot dog. Courtesy of Tencent
A leg and wheel combination solution created by Robotics X Lab enables the robot dog to change modes depending on specific circumstances, the company said last week.

A video released by Tencent showed Max standing on two legs, gliding on flat ground up to 25 kph, prancing over obstacles, and even doing a backward somersault.

Relying on Tencent's self-developed software and hardware system framework, Max is equipped with "keen nervous system," which can achieve sub-millisecond control and significantly reduce lag.

Max adopts the same robust control algorithm as its predecessor Jamoca, which allows it to achieve perfect balance and accurate perception of its environment.

Another clip presents Max holding a ball and receiving a red packet from a person.

The four-legged robot is expected to play a role in patrol, security and rescue, Tencent said.

In 2018, Tencent set up Robotics X Lab engaged in R&D and application of robotics technologies. Max is another accomplishment for Robotics X Lab following the robot dog Jamoca and a self-balancing bicycle.