Shenzhen was acclaimed by Ao Hushan, a member of the 13th National Committee of the Chinese People's Political Consultative Conference, for its effort to install automated external defibrillators (AEDs) in public areas during this year's national legislative and political consultative sessions.
Over the past three years, Shenzhen has installed 5,000 AEDs and saved the lives of 23 people, according to Ao. All the AEDs deployed in the city are from Shenzhen-based medical device provider Mindray.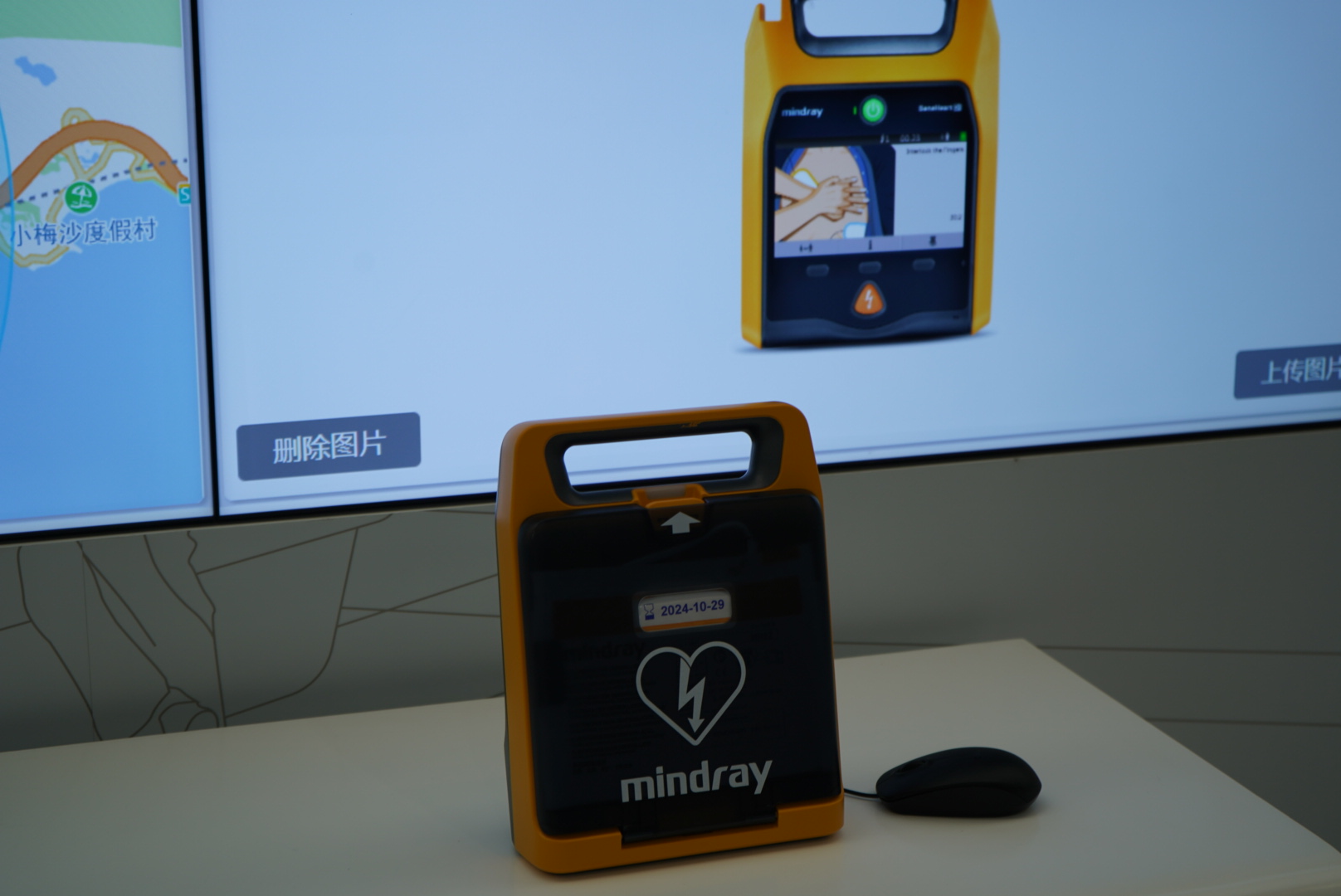 An AED device is on display in an office of Mindray in Nanshan District on Friday. Photos by courtesy of the event organizer
A group of journalists were recently invited to visit the company to learn more of their stories behind.
"As an enterprise in Shenzhen, it is the unshakable duty of us to help the city install the life-saving devices," said Li Wenmei, Mindray's board secretary.
Li told Shenzhen Daily that before they independently developed the country's first AED with completely independent intellectual property rights, the country's AED market was fully occupied by foreign companies.
"The launch of our AEDs changed the situation. At present, around 50 percent of the AEDs installed in China are from Mindray," Li said. "Our AEDs are cheaper but more importantly of good performances due to our continuous innovation. It can be activated in eight seconds and very easy to use. We also have a system to monitor all these devices to ensure that they are ready to work when emergencies happen."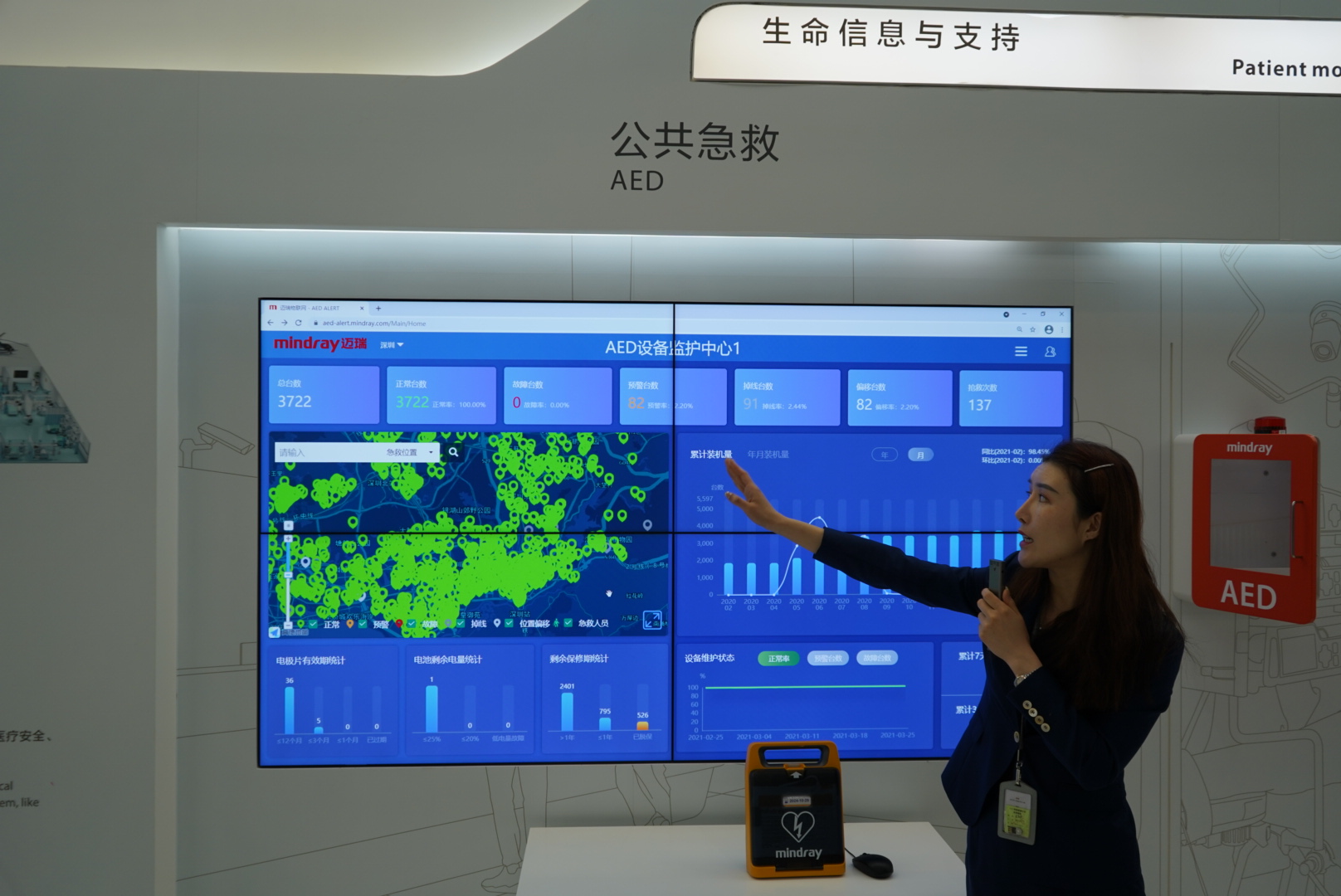 A staffer introduces a map showing the real-time status of all the Mindray AED devices installed at public places across Shenzhen to the journalists on Friday.
On top of this, the company also contributed significantly in the fight against the COVID-19 pandemic.
When the pandemic was still very serious worldwide last year, the company's manufacturing center was running at full capacity to ensure domestic supply while meeting a surge in overseas demand for devices like ventilator.
It is said that the company received purchase orders from European countries and countries in the Asia-Pacific region and the Middle East at that time.
Li attributed a quick resumption of production largely to the support from the Shenzhen Municipal Government.
"We need normal upstream supply chain activities for a successful production. The government has helped us lot in this regard," the board secretary said.
Mindray will continue to go global and expand its foreign market in the coming years, according to Li.