Advanced technologies, such as natural language processing, computer vision, speech recognition, and machine learning related to the artificial intelligence (AI) sector, are all on display at the 2nd Global Artificial Intelligence Expo, which kicked off at Hall 6 of Shenzhen Convention and Exhibition Center in Futian District on Thursday.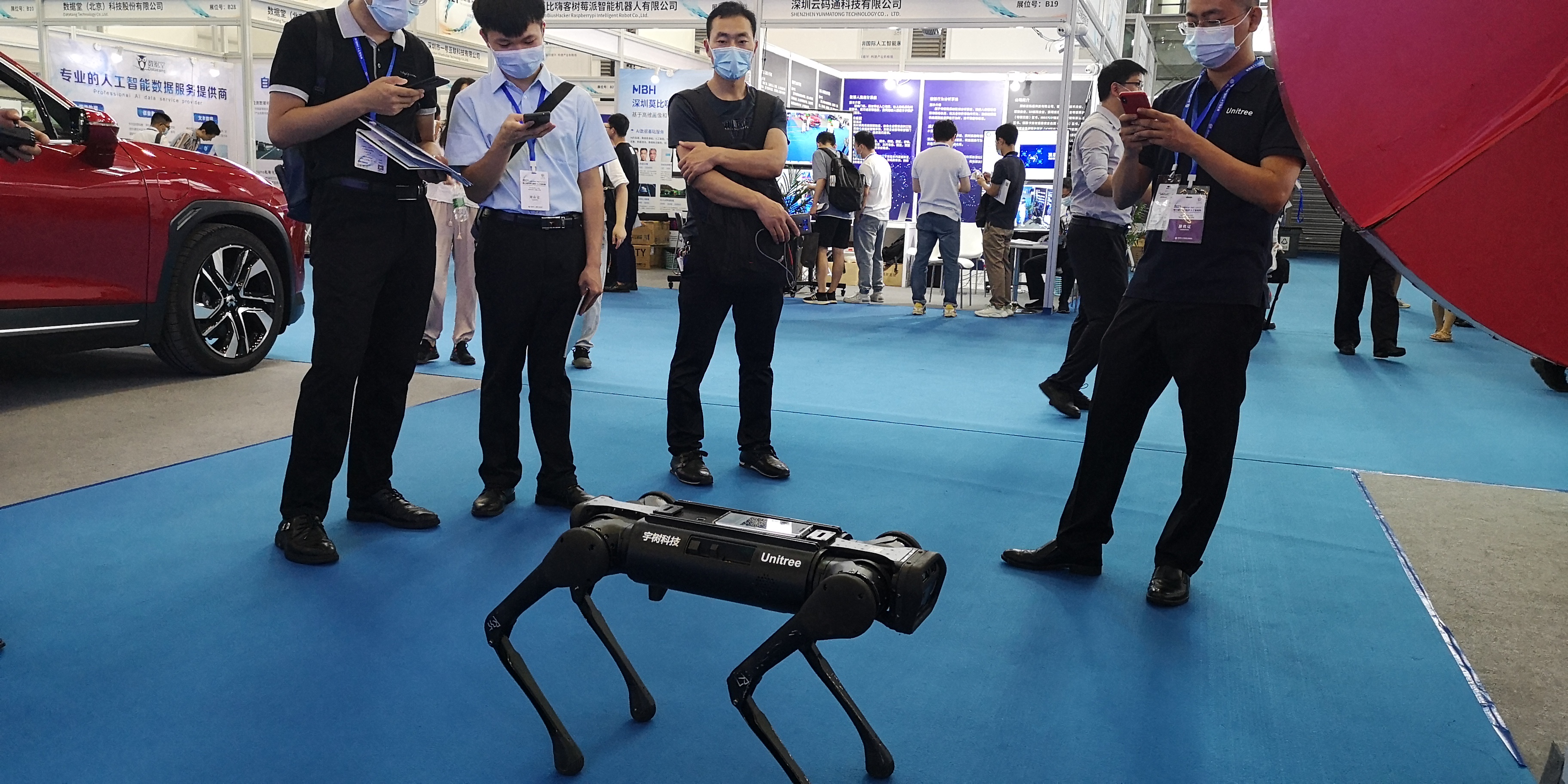 A staff member of Shenzhen-based DJI introduces a drone manufactured by the company to the visitors at their booth. Sun Yuchen
The expo, which runs until Saturday, has set up five separate exhibition areas, covering AI hardware, AI core technologies, AI technology applications, 5G+AI intelligent products and AI innovations and achievements.
Dozens of technical forums and new AI-related products and technology launch are events being simultaneously held during the AI expo.
The White Book on the Development of Artificial Intelligence in 2021 and a research report on China's growth enterprises in the AI sector were also released at the opening ceremony of the expo Thursday.
The white book was compiled by the organizer of the expo, Shenzhen Artificial Intelligence Industry Association (SAIIA), and displays the latest academic research achievements in the field of AI through in-depth research on the system, industry, technology and application of AI.
It also discusses the challenges in developing AI and predicts the future trends of AI development.
The research report, jointly issued by Intel, Deloitte and SAIIA, features interviews with experts, scholars and enterprise executives in the AI field, as well as discussions on the latest progress, achievements and development trends of the industry.
According to the white book, the number of AI enterprises in China ranks second in the world. By the end of 2020, there were 6,425 AI-related companies in China, with a year-on-year growth of 25.37 percent.
Shenzhen gathered 1,318 AI-related enterprises, as of the end of 2020, with an increase of 25.2 percent year on year and is the second highest ranked in the country. Beijing and Shanghai took first and third place, respectively.