As a spin-off event of the Expats Eye Shenzhen Photo Contest, the Shenzhen Daily and EyeShenzhen have been organizing a series of shooting events around Shenzhen for expat photographers, to further capture the beauty and uniqueness of the city through their lens.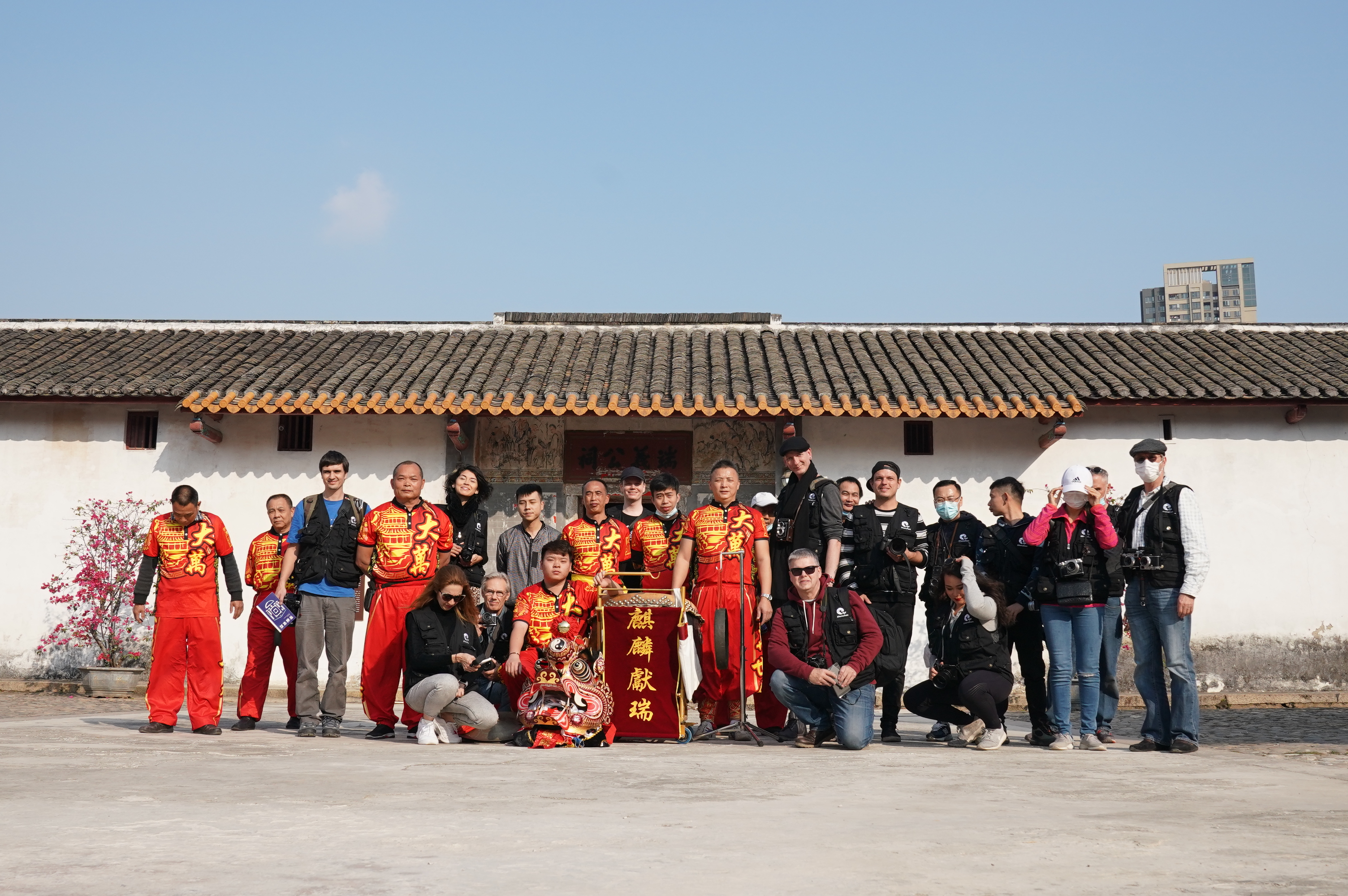 A group photo at Dawan Residence in Pingshan District. Photos by Liu Xudong

In cooperation with Pingshan Media Center, the Pingshan shooting trip was successfully held Jan. 6. The expat photographers visited different places of culture and modern facilities in Pingshan including Nanzhong School, Pingshan Theater, Pingshan Library, Pingshan Art Museum, Dawan Residence and Wenwu Temple. In addition, they also watched and experienced kylin dance, a provincial intangible cultural heritage.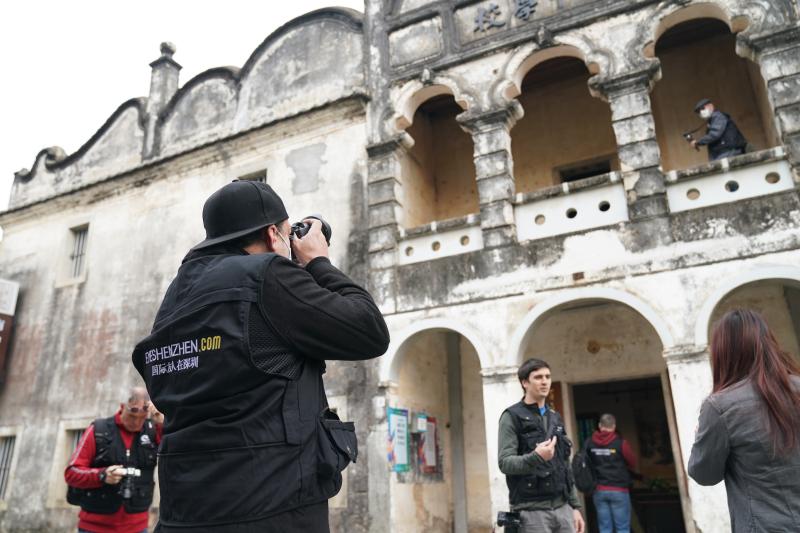 An expat photographer takes photos of Nanzhong School.

For most of the expat photographers, this was their first visit to Pingshan and the trip impressed them a lot.
Expat photographers outside Pingshan Theater.

"We, as a photography group, have explored all around Shenzhen for the last four or five years. We've heard about Pingshan before. Coming here was a real treat. It's really nice to get out of the city [center] a little bit, but we're still kind of close," British photographer Jason Paul Illidge told the Shenzhen Daily. This trip provided an opportunity for expats to photograph scenes that they didn't see every day.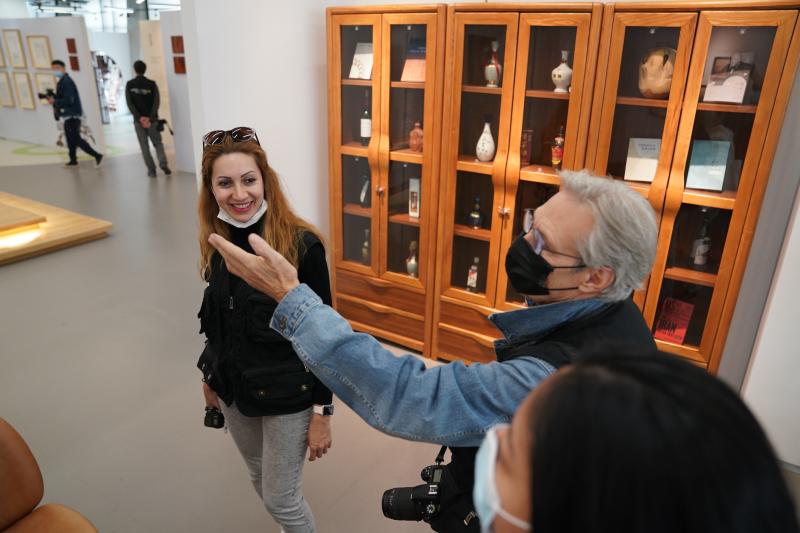 Expat photographers in Pingshan Library.

"I love exploring Shenzhen and taking pictures. Pingshan is a really interesting place. The trip is really good. I am very impressed by all the organization and all the places you have taken us to. Everything is really, really nice. This Hakka village [Dawan Residence] is the most impressive place because it's a little bit older than other places," said Chilian Francisco José Vergara Undurraga.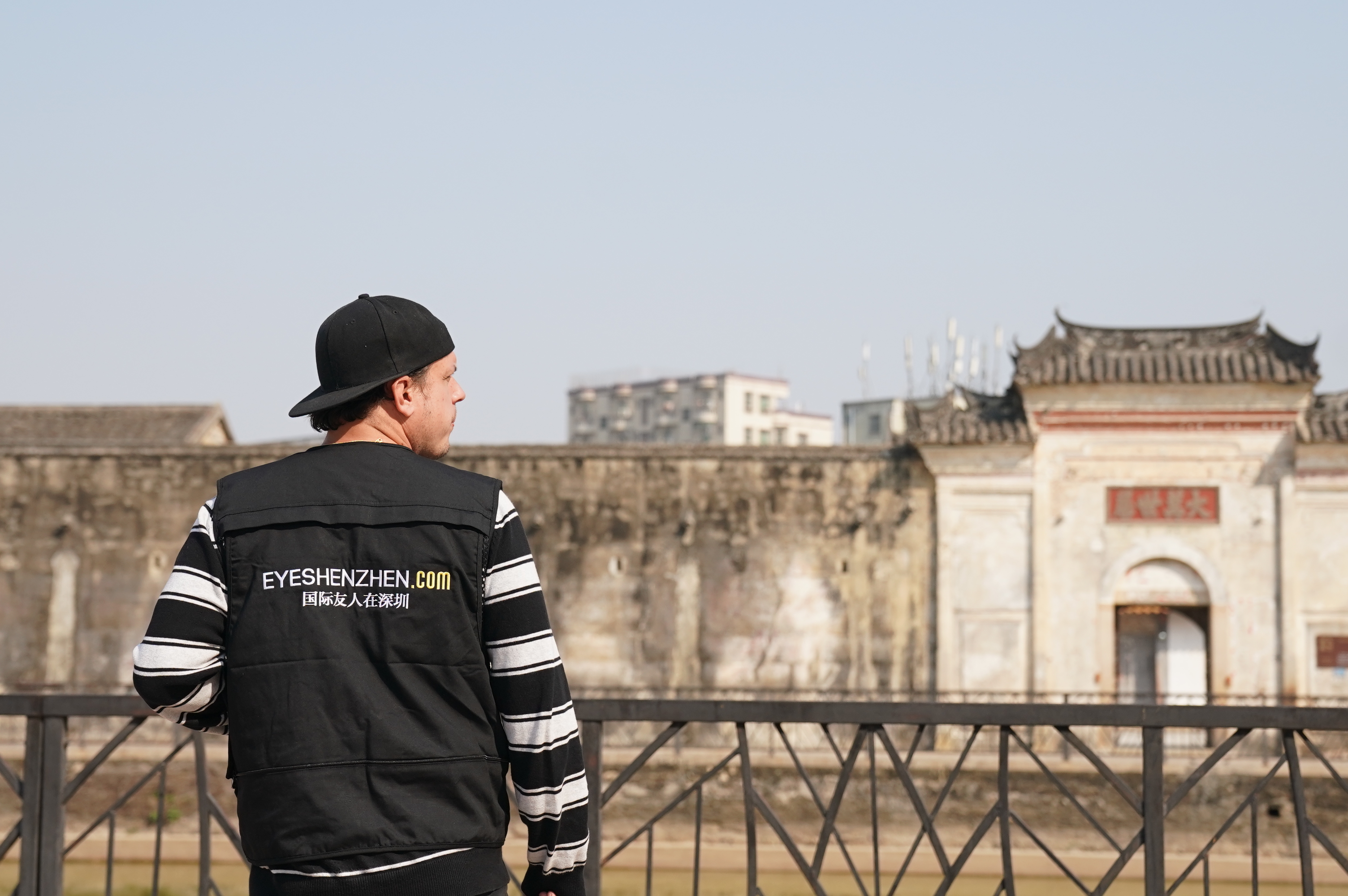 Jeremy David Smith outside Dawan Residence.
Dawan Residence, a Hakka-style village first built in 1763 during the reign of Emperor Qianlong of the Qing Dynasty, enjoys a history of over 250 years. It covers an area of 25,000 square meters.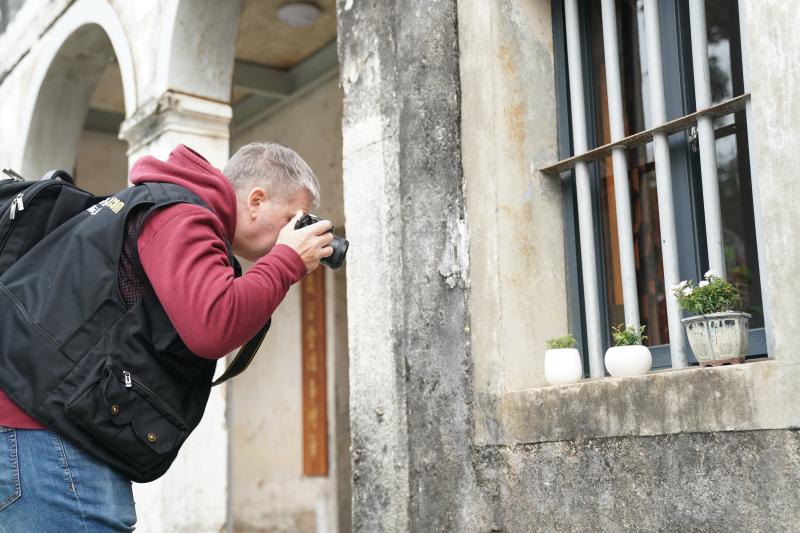 Ronny Verdoodt

Dawan Residence also excited Ronny Verdoodt, a photography enthusiast from Belgium. "Like this [tour] today, it steps back into history. And to see how they lived like 250 years ago. It was very nice to see that," he said. It was the first time for him to participate in a photo walking tour. At the village, Johann van der Walt from South Africa used a dual-camera setup to capture a 3D action shot of kylin dance. "The traditional dance was really very beautiful. We really enjoyed that."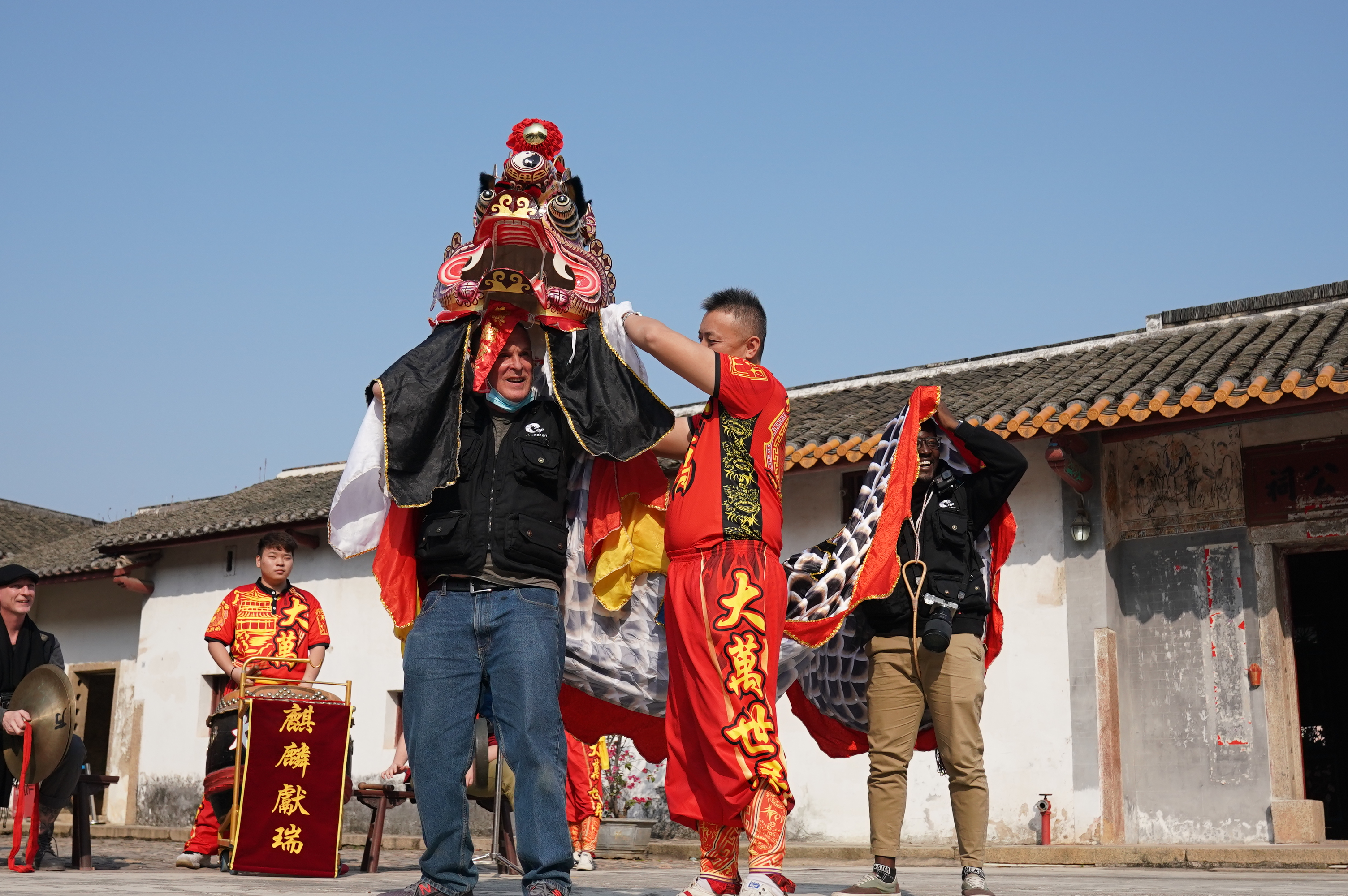 Expat photographers experience kylin dance.

In addition to the ancient village, expat photographers spoke highly of modern facilities. One of the highlights of the trip for Jeremy David Smith from Canada was the Pingshan Library. "The library is an amazing building in itself. The architecture and building of the structures are unbelievable. If you see it from afar, it looks like a book with pages slightly opened. You can see that a lot of time, efforts and ingenuity went in to create that," he said.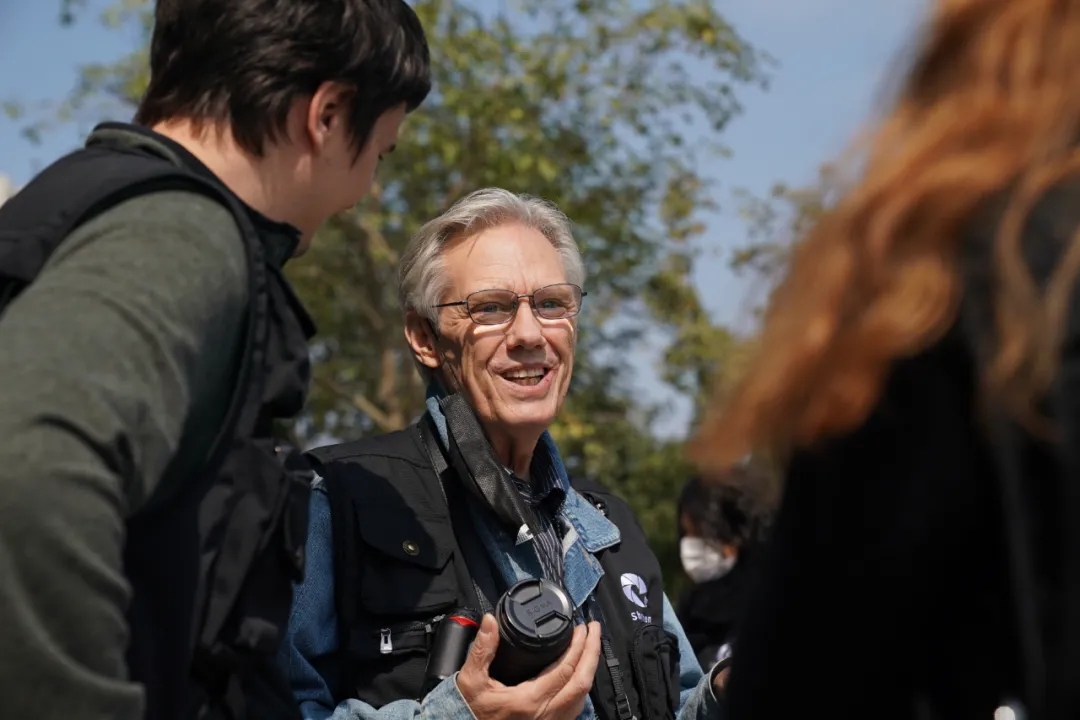 Arthur Edward Rash JR

Arthur Edward Rash JR from the U.S. found the trip extremely enjoyable. "From a photographic point of view, you have to get away from the MTR stations of Shenzhen, because it has been really commercialized. But when you come to a place like this [Dawan Residence], you see the history and culture, and you see how they try to preserve the buildings like here in Pingshan. This is really cool," Rash JR told the Shenzhen Daily.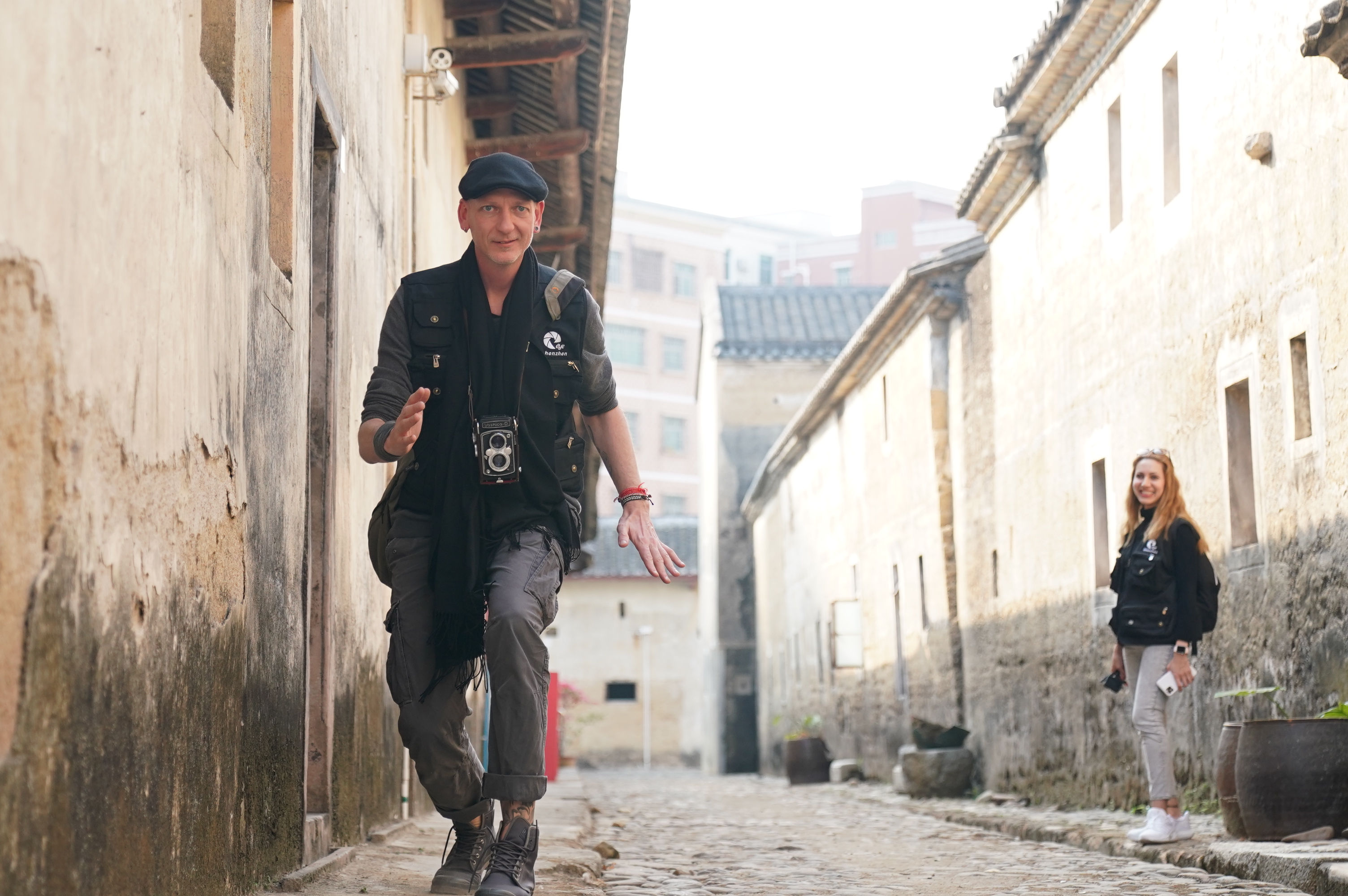 Expat photographers in Dawan Residence.
Rash JR thinks the big plus of being in Shenzhen is that there are many ancient places and villages in Shenzhen that they can go take photographs and see the way those places used to be. "Even though a lot of people don't realize it, there are many great places to go and see in Shenzhen."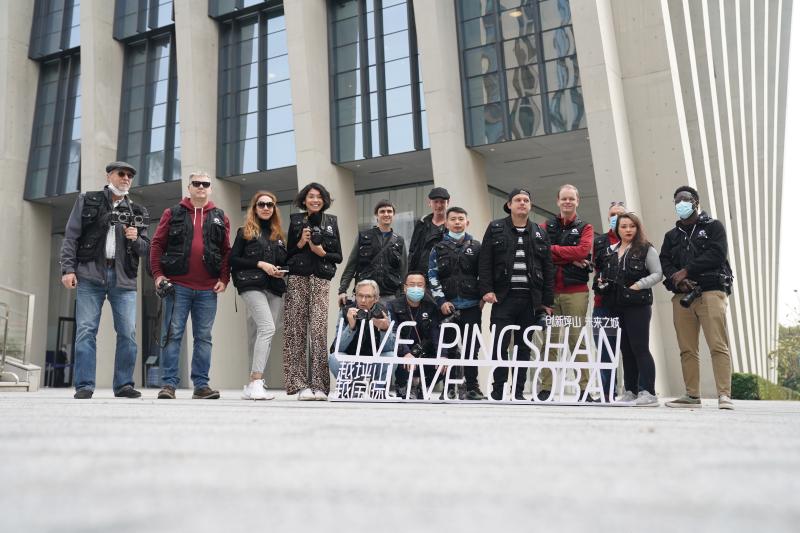 "This was a huge surprise and eye opener to us. Pingshan has succeeded in being a true global district while still embracing their heritage with pride. 'Live Pingshan, Live Global!'" said van der Walt.