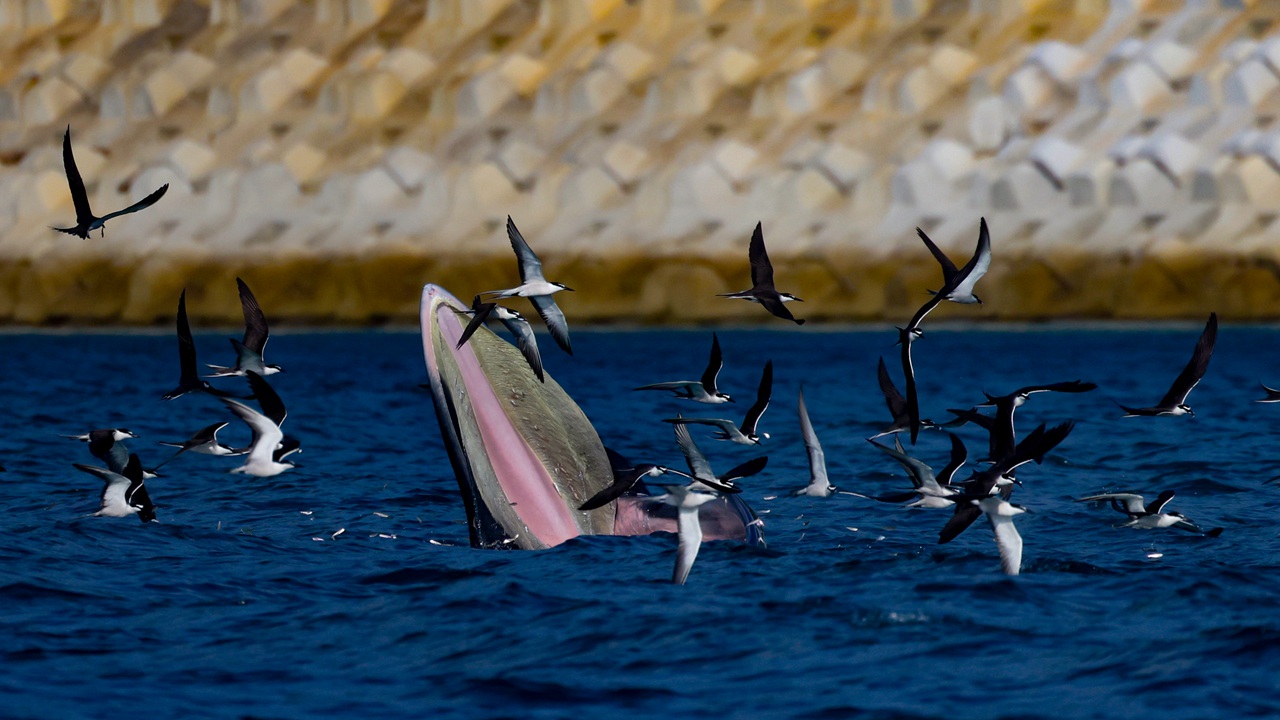 The Bryde's whale is surrounded by seabirds when foraging in the waters in Dapeng Bay on Saturday. Liu Xudong
After monitoring a Bryde's whale roaming in Dapeng's sea areas for a few days, a scientific research team in Shenzhen released the country's first behavioral data of a large-sized wild whale Tuesday, Shenzhen Economic Daily reported.
The research team observed that shipping activities have negatively impacted the whale's hunting for food as the whale would consume more energy avoiding running into ships. As a result, researchers suggest strictly limiting shipping and other human activities in the waters where the Bryde's whale appeared.
Meanwhile, researchers found that the whale spent longer times diving when ships and other vessels were around 200 meters away. They suggest that vessels should be at least 300 meters away from the whale. The report also noted that ships and boats operating 300 meters away from the Bryde's whale should also travel at a speed of no more than five knots, or 9.26 kilometers per hour.
In order to protect the Bryde's whale, related departments have been on patrol to direct unrelated ships to leave since July 3, said the report.