The Shenzhen Association of Interior Designers has elected Zhao Qingxiang as the president of the 5th council of the association at a general assembly held in Luohu District on Tuesday.
Zhao Qingxiang makes a speech at the general assembly Tuesday. Photos courtesy of the Shenzhen Association of Interior Designers
The assembly elected a new council and held the council's first meeting. The president, executive president, vice president, secretary general, executive director, chief supervisor and other leading group members of the new council were elected by votes.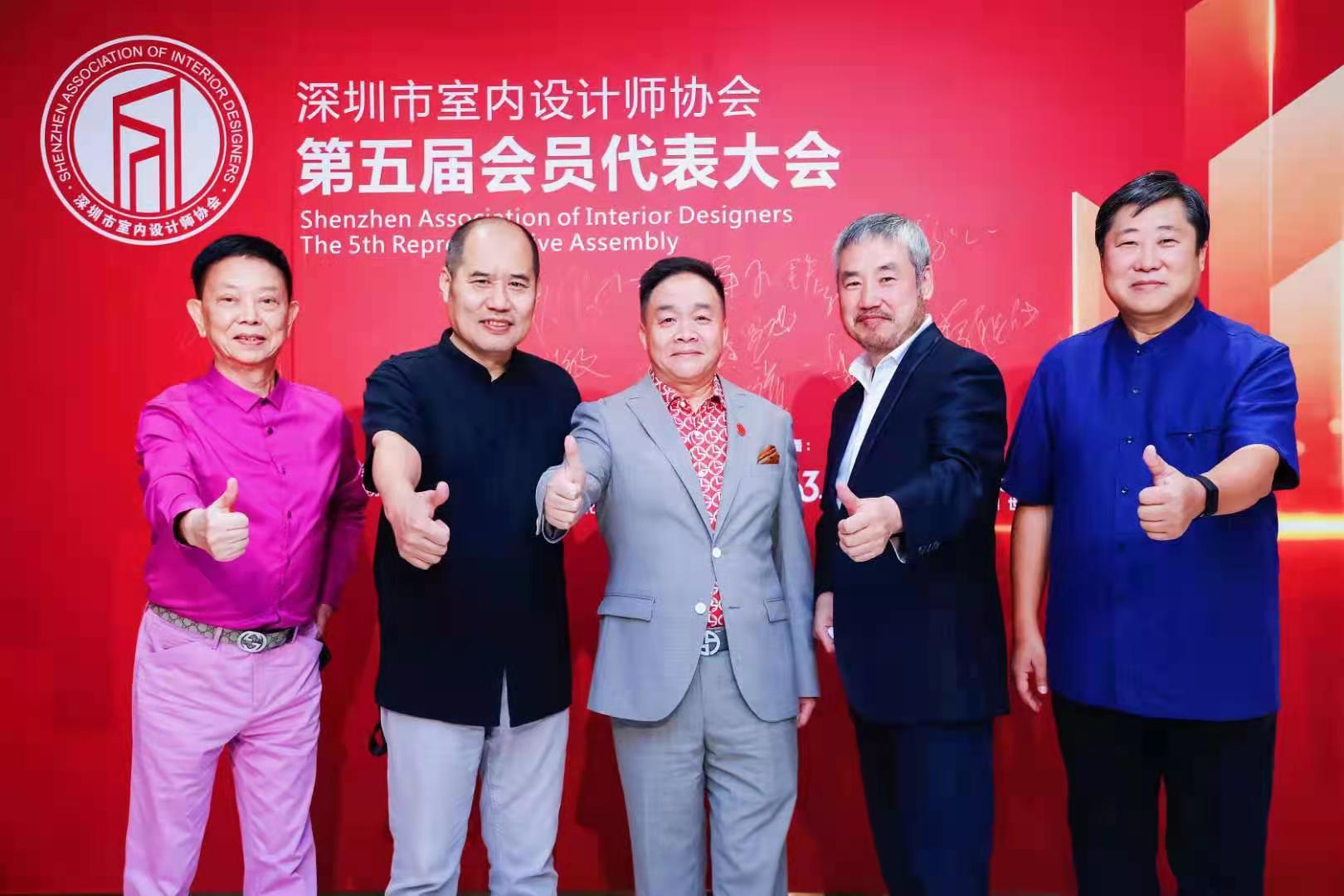 Zhao Qingxiang (C) and several designer representatives pose for a group photo Tuesday.
Cheng Xiangwen, president of the general design and research institute of Shenzhen Bauing Construction Group, was elected the chief supervisor, while Zhao Qingxiang was elected the president of the 5th council of the association by a large margin of votes.
Zhao is a member of the Sixth Shenzhen Municipal Committee of the Chinese People's Political Consultative Conference, a member of the Standing Committee of the Shenzhen Association for Science and Technology, and the executive chairman of Idea-Tops Award, and holds many other titles.
According to Zhao, he hopes to build a bridge and stage for cooperation, exchange and sustainable improvement for designers and related industries at home and abroad, so as to explore and cultivate more design elites and help Chinese designs go global.
The Idea-Tops Award, an international space design award, was initiated by Zhao and has become an influential design award in China, with designers from more than 63 countries and regions participating in the competition.
Zhao also founded a designer portal in China that has more than 220,000 registered designer members.
"We will cultivate design brands, explore new design talents, and push Shenzhen designs to the next level," said Zhao in his inaugural speech.
Zhao expressed his hopes that outstanding designers would present excellent and valuable designs to participate in the construction of the Guangdong-Hong Kong-Macao Greater Bay Area.