Shenzhen is soliciting conceptual designs worldwide for a city viewing platform in Tanglang Mountain Country Park and will launch an international contest. Authorities have started accepting preregistration, which will run until 5 p.m. Sept. 17.
The city will award prizes worth a total of 4.3 million yuan (US$661,400), with the top winner expected to be awarded 1.7 million yuan.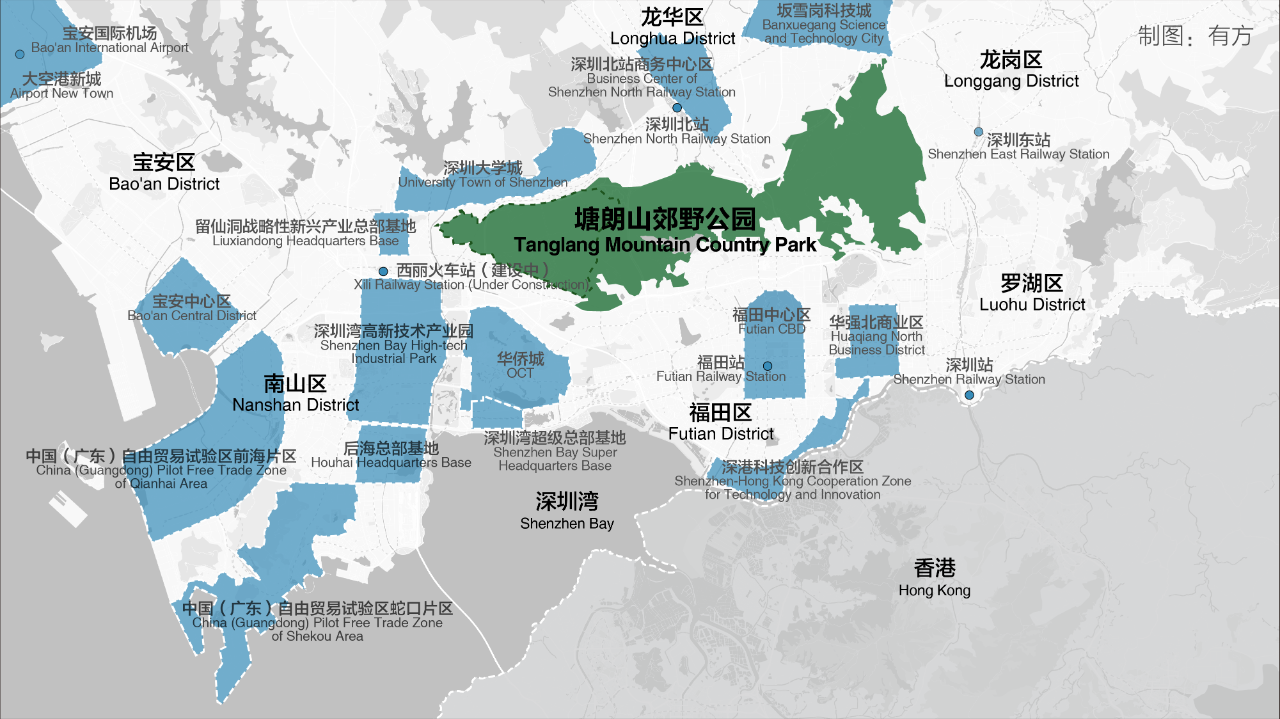 Tanglang Mountain Country Park, marked in green, is located at the junction of Nanshan, Longhua and Futian districts. Shenzhen Evening News
Tanglang Mountain Country Park is located at the junction of Nanshan, Longhua and Futian districts. The viewing platform will allow visitors to see Wutong and Jigong mountains and areas in Luohu and Futian from the east of the platform, Xili Reservoir, Shenzhen University Town and Longhua from the north, and Shenzhen Bay High-tech Industrial Park and the Houhai headquarters base from the southwest.
In addition, visitors will be able to enjoy a panoramic view of the city, including Shekou, Qianhai, the central area of Bao'an District and Shenzhen Bay, as well as Hong Kong from afar.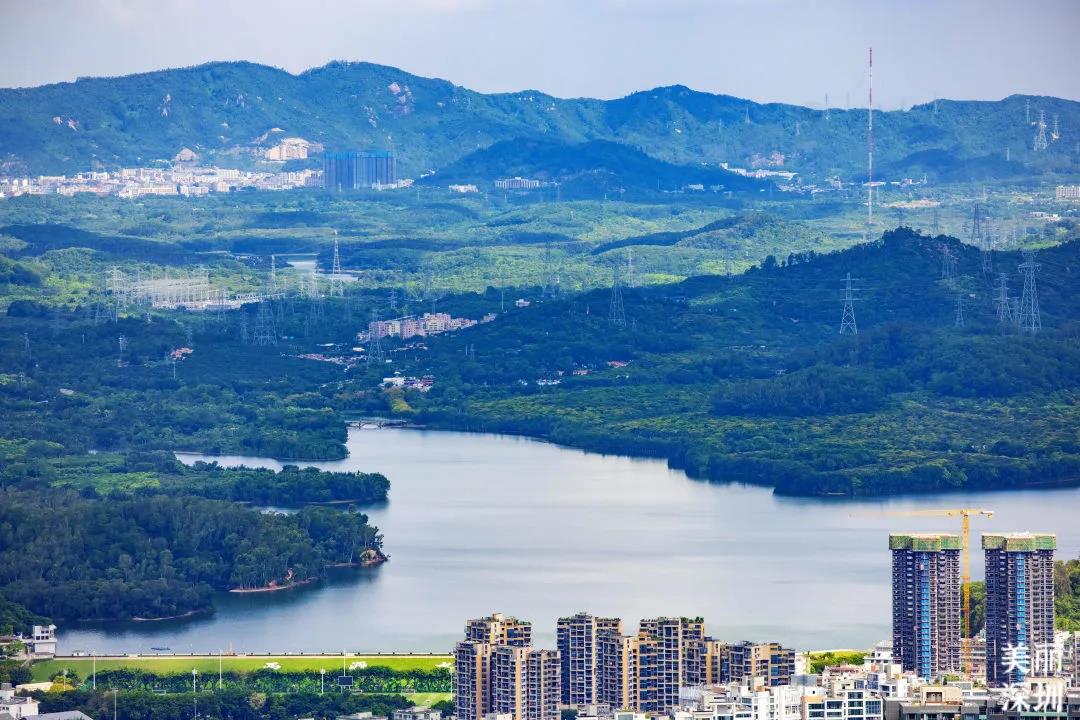 Xili Reservoir and Shenzhen University Town could be seen from the top of Tanglang Mountain. Photo from the WeChat account "mlszgzh"
It is said that design schemes should connect the mountain's main peak with other peaks and the platform's recreational space. It should also include schemes to improve the scenes along the platform from the Longzhu Gate entrance, including main entrance renovation and upgrade, improvement of the infrastructure and landscape on both sides of the 4.6-kilometer hillside road, and the parking lot design.
All designs should reduce environmental interventions as much as possible, according to the requirements.
The event, organized by the Shenzhen Municipal Urban Management and Law Enforcement Bureau and held by the city's park management center, will conduct a four-stage reviewing process to finally decide on the winning bids.
Qualified applicants should be registered enterprises or institutions with independent legal representatives. Individual application or individual partnerships will not be qualified to participate in the selection.
The preregistration is available via the website https://jinshuju.net/f/KNoc5z.