Twenty Shenzhen enterprises are on display at the 2021 China International Fair for Trade in Services (CIFTIS) that kicked off in Beijing on Thursday.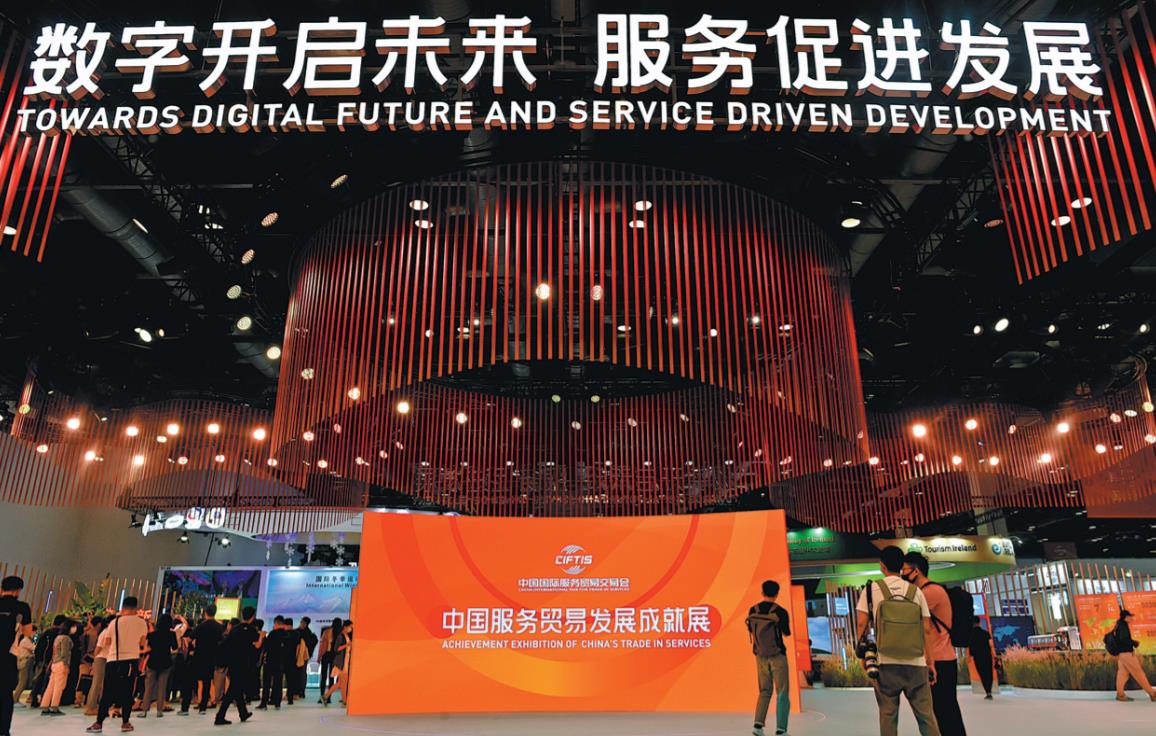 Part of the ongoing China International Fair for Trade in Services, the Achievement Exhibition of China's Trade in Services attracts a host of visitors. Xinhua
The fair is being held in two venues: China National Convention Center and Shougang Park. The center exhibits images of the country's provinces and cities, while the park showcases supply chain and business services. Shenzhen elements are on display at these two locations.
The Shenzhen pavilion at the convention center covers 100 square meters, with a total of 11 Shenzhen companies showing the city's images. These companies in various industries include Fantawild, CMGE and Huion in cultural trade; Farben Information Technology, Shenzhen Tuobao Software, Epro and Ruiyun Technology in IT service outsourcing; Shopee Information Technology in cross-border e-commerce; Richful Deyong and Bureau Veritas in professional services, and YHGlobal in logistics and supply chain.
Additionally, Huawei, BGI Genomics and Shenzhen Onetouch Business Service have set up their independent booths in the center.
At the Shougang park venue, an 81-square-meter Shenzhen-themed exhibition displays services from nine companies in logistics, supply chain and business service industries.
Statistics showed that as of 2020, Shenzhen had accumulatively covered exhibition areas with a total of nearly 3,000 square meters at the CIFTIS. Six Shenzhen Day-themed activities had been held and nearly 200 local enterprises had participated in the exhibition over the years. Partial statistics showed that these enterprises had signed deals worth approximately 1.2 billion yuan (US$185 million) as of 2020, according to the Shenzhen Municipal Commerce Bureau.
Official data indicated the Shenzhen's service trade is growing rapidly. In the first half of this year, Shenzhen's total value of import and export of services reached US$48.68 billion, an increase of 23.3 percent year on year, ranking third in the country. The total value of implemented service outsourcing contracts was US$4.77 billion, an increase of 52.3 percent year on year.
The city government has attached great significance to the digitalization of service trade and the development of new business models.