The House of Harry Winston, an international luxury brand, has announced the opening of its newest retail salon in Shenzhen on July 29. The new salon serves as the brand's first boutique in Shenzhen and the fifth on the Chinese mainland after its presence in Beijing, Shanghai and Chengdu.
Located inside the MixC Shenzhen Bay Shopping Mall in Nanshan District, the 253-square-meter salon houses Harry Winston's exquisite jewelry and a range of timepiece collections, including the finest diamonds and rarest gemstones available today.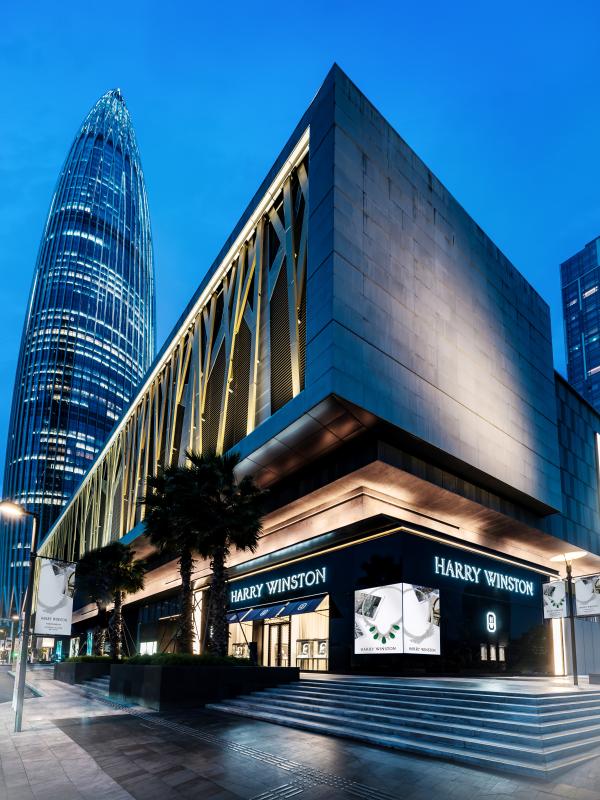 The exterior of Harry Winston's retail salon at the MixC Shenzhen Bay Shopping Mall. Photos by courtesy of Harry Winston
The ground-floor space, with entrances accessible from both inside the shopping complex and on the street, reflects a contemporary variation on classic Winston elements. Designed to capture the elegance and intimacy of a private estate, a grand marble foyer is decorated with the House's signature black and white starburst motif that references the company's Fifth Avenue location.

Throughout the interior, the House's signature grey color palette serves as the perfect complement to the custom designed lacquer, antique bronze furniture and bespoke chandeliers. Central to the new salon, dedicated galleries for the House's high jewelry and bridal collections highlight the breadth of Harry Winston's collections. A private selling room provides the ideal environment for a discreet and luxurious shopping experience to ensure clients receive highly personalized services.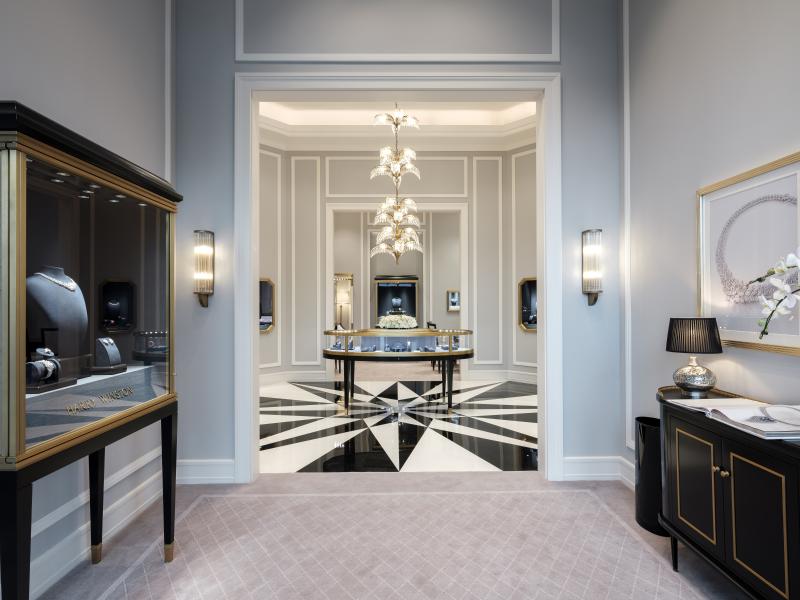 The interior of Harry Winston's retail salon at the MixC Shenzhen Bay Shopping Mall.
"Harry Winston has established a strong presence in China. As we continue to expand throughout the region, reaching new audiences in meaningful locations is a key priority," said Nayla Hayek, CEO of Harry Winston, Inc. "With this opening, we are excited to bring the Harry Winston experience to Shenzhen, a city known for its modernity and constant innovation."