The panda robot developed by Shenzhen robot maker UBTECH, which made its global debut at the 2021 World Robot Conference in Beijing on Friday, will be showcased at the China Pavilion at Expo 2020 Dubai opening Oct. 1 this year.
The robot, known as Youyou, stands 1.3 meters tall and weighs 63 kilograms. It has been customized for the Dubai expo and will also serve as an ambassador of peace and friendship, guiding China Pavilion visitors, according to UBTECH, the pavilion's sole official partner for intelligent robots.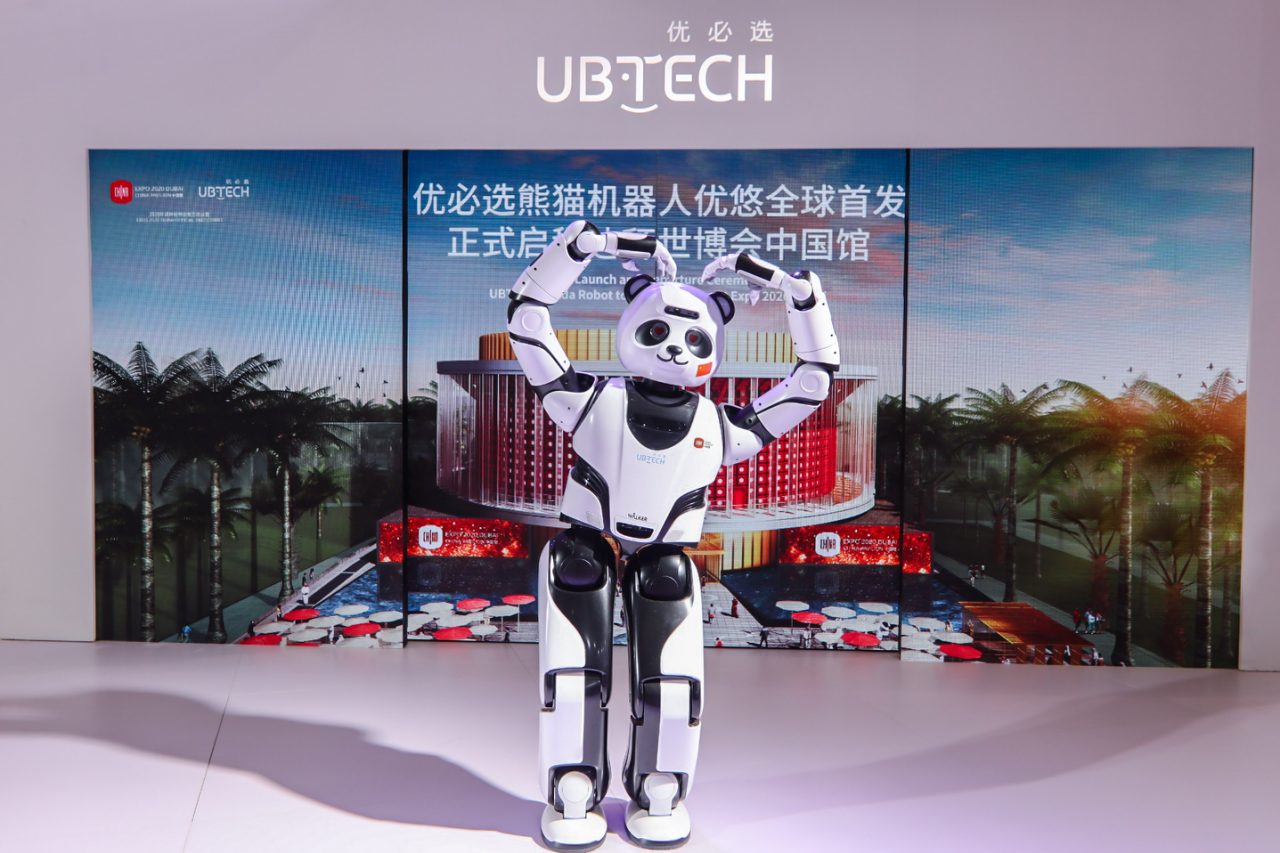 Youyou, the panda robot developed by UBTECH. DT News
Youyou was designed based on the giant panda's likeness as well as UBTECH's humanoid service robot Walker X, which made its debut at the 2021 World Artificial Conference in Shanghai this July.
With agile and life-like expressions, together with an anthropomorphic multi-modal design, Youyou aims to deliver the spirit of innovation, collaboration, determination and openness to the world.
The China Pavilion will introduce smart agricultural and environmentally friendly products and solutions that align with China's green development concept. The exhibit will also include calligraphy, tai chi demonstrations and other traditional Chinese arts and practices, alongside the country's advances in artificial intelligence (AI).
"With a variety of fascinating exhibits, the China Pavilion will fully display our achievements in space exploration, information exchange, modern transportation and smart life," said Ruan Wei, deputy commissioner general of the China Pavilion at Expo 2020 Dubai.
"Our panda robot is a true example of China's latest achievements in smart manufacturing and technical innovation," said Tan Min, UBTECH's chief brand officer.
Founded in 2012, UBTECH is a global leading AI and humanoid robotics company headquartered in Shenzhen.
According to the company, its anti-epidemic robots and solutions have been used in 15 countries and regions globally during the pandemic. Meanwhile, it has provided AI and robot education to more than 1.5 million students in over 3,000 schools in China and brought AI education to more than 40 countries worldwide.