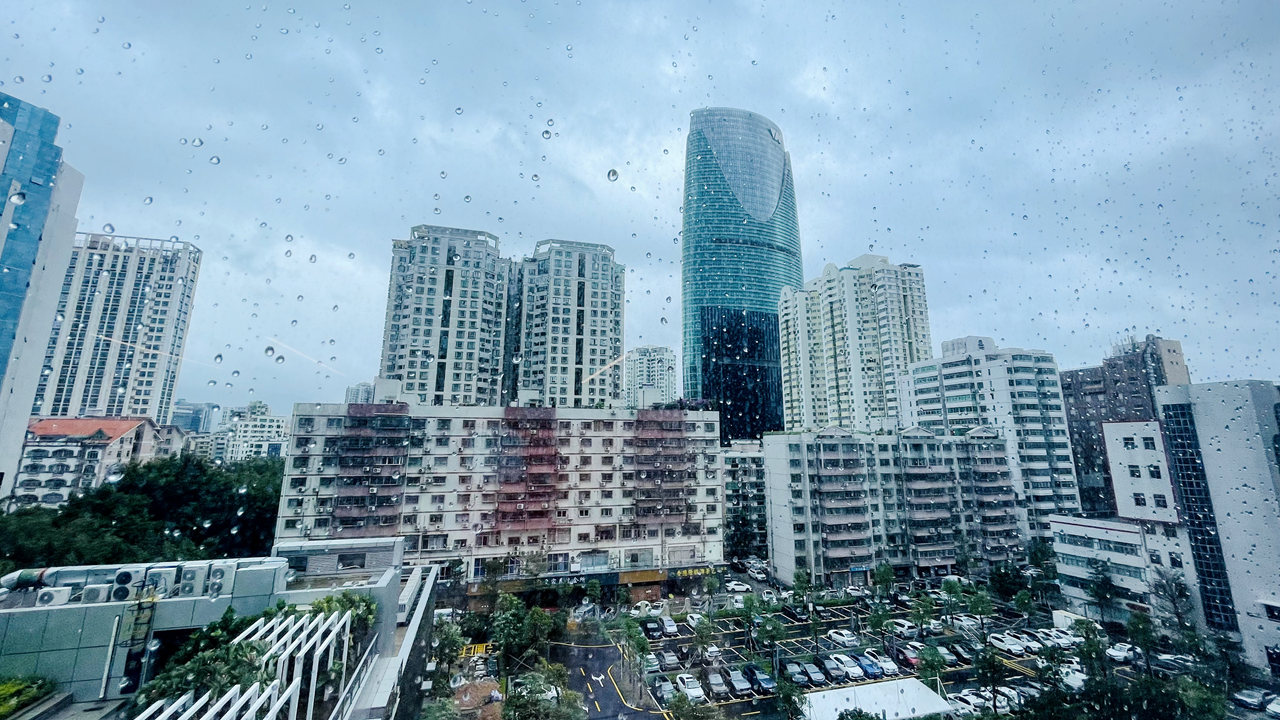 Shenzhen suspended all classes in kindergartens, child care centers, as well as primary and middle schools as the city's meteorological observatory upgraded the alert level for Typhoon Kompasu from blue to yellow at 11:30 a.m. yesterday.
This is said to be the city's first typhoon yellow alert this year, representing the third most severe level in the city's five-tier weather warning system.
Kompasu, combined with a cold front from the north, was expected to bring the city's strongest winds this year. Maximum wind gusts in some areas in the city might reach levels 11 to 13.
Heavy rains will continue today, with rainfall and strong winds expected to lessen up tomorrow, according to the observatory.
Due to the typhoon, all parks across the city including Fairy Lake Botanical Garden have been closed since yesterday noon, according to the city's park management center.
Additionally, all ferries to Zhuhai and Zhongshan from Shenzhen Airport Ferry Terminal have been suspended. Ferry services will resume tomorrow based on the weather situation, the Shenzhen Bao'an International Airport said yesterday. Passengers can get the latest ferry service information by calling 0755-2345-5388 or 2345-5300.
Shenzhen Library also announced yesterday via its official WeChat account that it has suspended on-site services after the city's issue of yellow alert for Typhoon Kompasu.
Guangdong has a five-tier, color-coded weather warning system, with red representing the most severe, followed by orange, yellow, blue and white.