The Skyworth W82 transformable OLED TV developed by Skyworth Group Co. Ltd. has won the Best of the Best Award of the Canton Fair Design Awards (CF Awards) at the 130th China Import and Export Fair, also known as the Canton Fair, Shenzhen Special Zone Daily reported yesterday.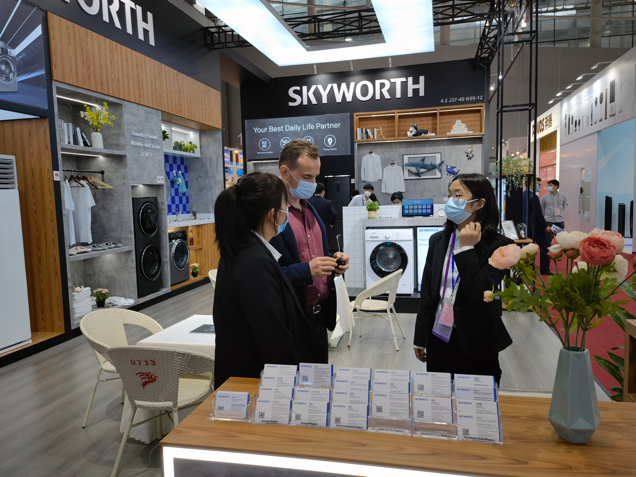 A foreign buyer visits Skyworth's booth at the 130th Canton Fair. DT News

This marked the second time that the Shenzhen-based television brand had won the top CF Awards prize.
Four Shenzhen enterprises took home the Silver Award while another four won the CF Award. Shenzhen's award-winning products mainly cover the four categories of electronic appliances, daily necessities, health care and leisure, and transportation and machinery.
According to the Canton Fair's official website, a total of 1,972 products from 943 enterprises competed in this year's CF Awards, with the number of enterprises and products reaching new highs.
From Aug. 18 to 19, 11 world-renowned designers along with inspection and testing experts held a final evaluation meeting on 689 products from 277 shortlisted enterprises from the preliminary evaluation.
After group voting, independent scoring and collective evaluation, 135 products from 90 enterprises were selected as the winners of Best of the Best Award, Gold Award, Silver Award and CF Award winners.
Since 2013, the CF Awards has selected the best export products combining design and market value every year. The award-winning works, which are displayed at the Canton Fair, reflect China's high-level industrial design. So far, a total of 10,546 products from 5,521 enterprises have participated in the CF Awards selection, and 771 products have won prizes at the Canton Fair.