Bao'an, a melting pot of Hakka, Cantonese and Chaozhou cultures and a coastal district with booming industrial development, is holding its second cultural and creative design contest to give its cultural heritage a new look.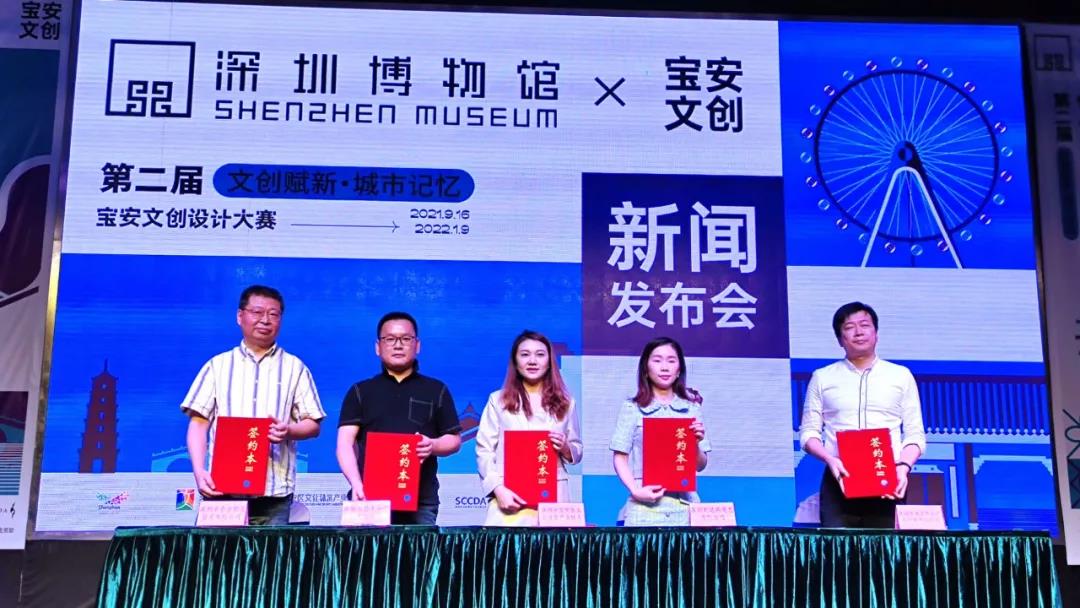 Wang Xiaolan (C), secretary general of Bao'an District Culture and Sports Industry Association, and company representatives pose for a photo after signing collaboration agreements at Bao'an District's Second Cultural and Creative Design Contest press conference at F518 Idea Land on Friday. Photos by Sun Yuchen
The contest, in collaboration with Shenzhen Museum, invites talents and companies to design packages and creative gifts based on Bao'an District's relic sites and cultural elements and Shenzhen Museum's collections. The winners will be awarded up to 50,000 yuan (US$7,770) in cash.
According to Lian Jiefeng, deputy chief of the industry section of the Bao'an District Culture, Radio, Television, Tourism and Sports Bureau, there are hundreds of cultural relic sites protected for their historical and cultural value, as well as a large number of creative design companies in the district. "The contest will explore Bao'an's traditional culture, promote local brands, propel the development of design and cultural companies, and provide the centuries-old cultural heritage in Bao'an with a new look," he said.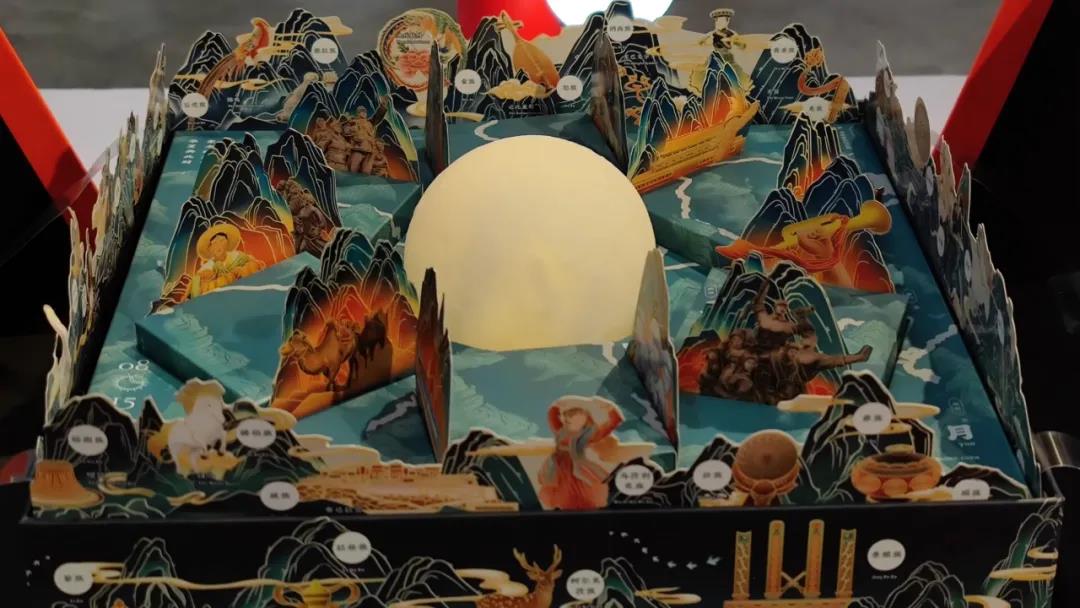 Cultural creative products at the press conference.
"In celebration of the 40th anniversary of the founding of Shenzhen Museum, we are collaborating with the contest this year, hoping to bring together outstanding designers to utilize Shenzhen Museum's collections and infuse creative design into people's lives," said Du Juan, deputy director of Shenzhen Museum.
"With unique Shenzhen culture as the core of creative design, contest entries should possess practical and aesthetic quality, serving as the carrier of cultural heritage and exchange. We also hope the contest could tell stories about Shenzhen, promote regional culture and propel local industries," she added.
"We have signed agreements with nine companies in the industries of digital technology, ceramics, fashion, packaging, fast-moving consumer products and trendy items with traditional Chinese cues, to ensure subsequent incubation and production after the contest," said Wang Xiaolan, secretary general of Bao'an District Culture and Sports Industry Association.
More information about the contest and application procedures can be found on the contest's official website: https://www.baccd.cn.