Three design projects in Shenzhen have won prizes at this year's Hong Kong Institute of Urban Design (HKIUD) Urban Design Awards.
The HKIUD Urban Design Awards are held every two years to recognize urban design-related projects with outstanding performance and contributions in promoting excellence in urban design.
The awards are divided into four categories, including built project, urban intervention, plan/concept and research.
For the built project category, the grand award went to Hong Kong landscape firm eLandscript Ltd. for Haoxiang Lake Park's design. Haoxiang Lake, located in Shajing Subdistrict, Bao'an, was a retention pond which was once surrounded by waste collection stations and polluting enterprises.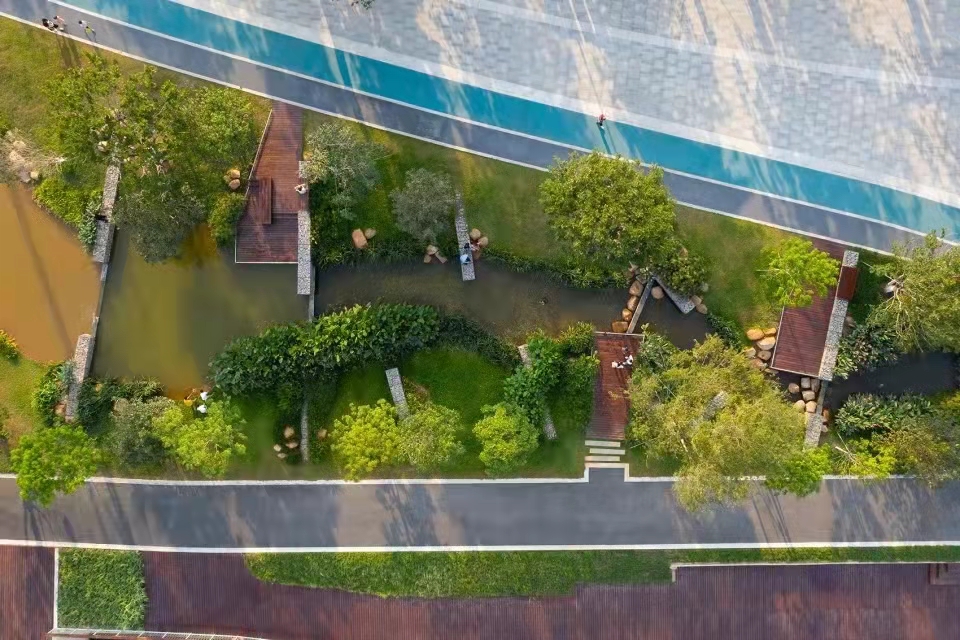 A view of Haoxiang Lake Park in Bao'an District, which won the grand award in the built project category. Zeng Tianpei
In 2019, Shajing began to deal with the lake's water pollution and after almost a year's work, Haoxiang Lake Park, covering about a 150,000-square-meter area, opened to the public. The park also became the main venue for the annual Oyster Cultural Festival in 2020.
For the plan/concept category, Shenshan Special Cooperation Zone's Chishi riverside design scheme, submitted by the consortium of Plus 8 Consulting Ltd., Powerchina Huadong Engineering Co. Ltd., NL Urban Solution B.V. and LingNan Design Group Co. Ltd., won the grand award.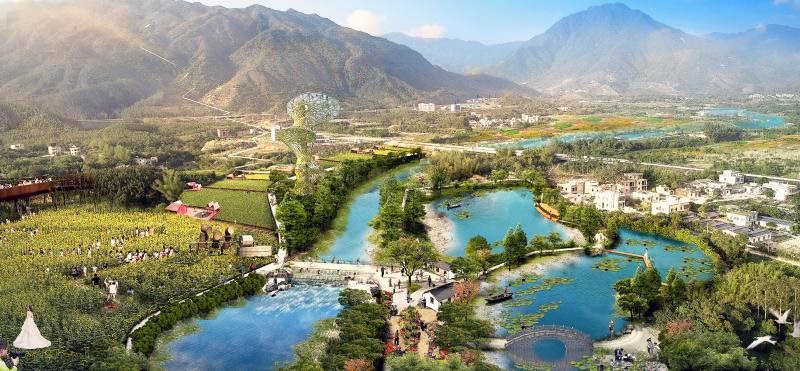 An illustration from the Chishi riverside design scheme, which won the grand award in the plan/concept category of HKIUD Urban Design Awards. DT News
The 36.8-kilometer-long Chishi River is the largest river in the Shenshan Special Cooperation Zone. Its design scheme highlights green development concepts and aims to turn the riverbanks into an ecological paradise for recreation.
The Shenzhen Longgang Longteng Urban Regeneration project designed by Woods Bagot took home the merit award in the plan/concept category.
A computerized image of Longgang Longteng Urban Regeneration, which won the merit award in the plan/concept category. DT News
Located at the heart of Longgang District, the Longteng Industrial Zone covers a total area of about 1.08 million square meters. It is one of the largest urban renewal projects in Shenzhen.
Upon completion, the project will become a high-end business district in eastern Shenzhen and an international urban area with waterfront public open spaces.