From the moment when Yunggie Ma was born in 1986 in Medog County in Nyingchi, Tibet, her ties with rhythms from the Monba ethnic group, one of the Tibetan ethnic groups with a long history and glorious culture, were already firmly attached.
The Tibetan graduated from the School of Theater, Film and Television of Communication University of China and became a singer in 2009. Later, she participated in the music show "Chinese Idol" and won second place.
As the opening performer of the 2021 Shenzhen Fringe Festival, Yunggie presented the "Sahā-lokadhātu Sigh (Lament for the World of Suffering): The Voice of Wonderland" concert. It was the third time she performed in the city.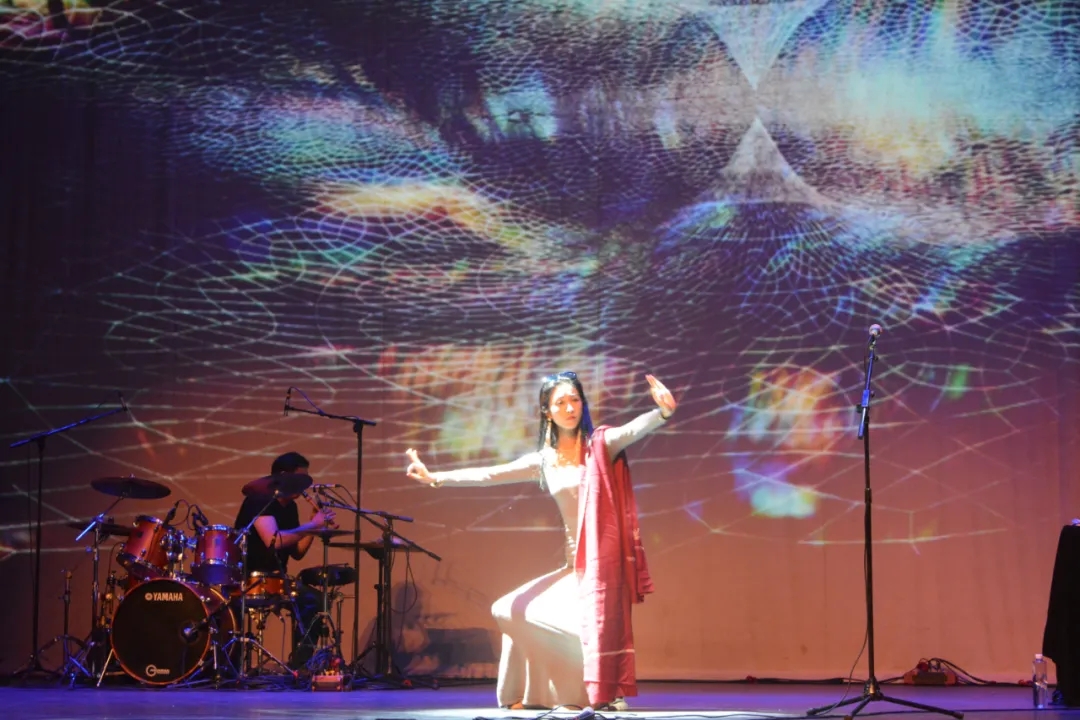 Yunggie at her Shenzhen concert on Nov. 10. Photos by Lin Songtao
"At this year's Fringe Festival we hope to bring a comfortable feeling to the audience during the pandemic," said a staffer of the fest. "Yunggie's music just expresses this feeling. As an organizer of the 2021 Nanshan Pop Festival, we were moved by her show this May and she was also moved by our help. Later we asked her if she wanted to be on stage at the opening show and she agreed immediately."
The show includes songs from her debut album "The Sacred Land of the Lotus" and other unreleased works bringing together her thoughts on humans, nature, dreams and time.
In the album released in 2016, the songs present the Monba people's respect for life, their attachment to their homeland, and their prayers for the earth. "I wanted to make this album to pay tribute to my ancient clans-people," Yunggie said during an exclusive interview with Shenzhen Daily before the concert.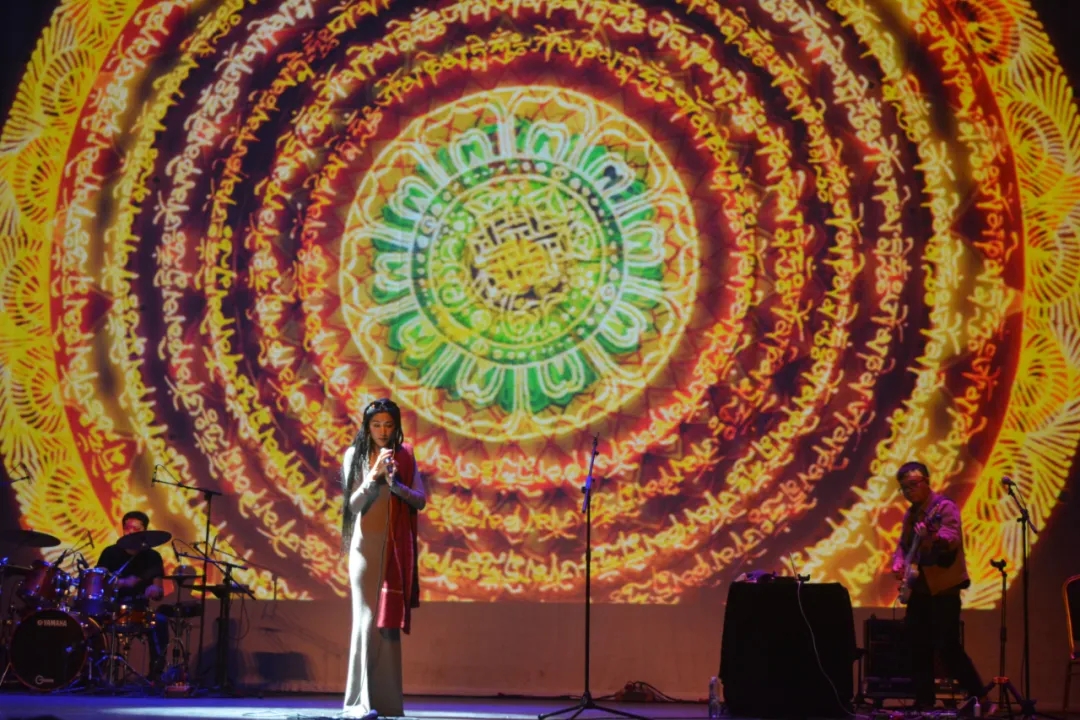 "My hometown Medog is the last county in China that became connected by roads with outer places as of 2013. It can be said it was a 'sacred land' before that," Yunggie explained.
Called by the public as "the seventh inheritor of Monba rhythms," she began collecting the tunes about 10 years ago. "In 2009 when I joined the Dawanggang band that makes world music, I realized that the culture of my people is so important for me. I think I need to find my 'roots' if I want to 'stretch' to a broader world."
Yunggie said she then followed her aunt and grandma to collect ancient rhythms with a recording pen, and her grandpa wrote down the lyrics.
"The first person who influenced me in music was my aunt. She specializes in composing and began collecting the Monba rhythms during the time I was in the university. We volunteered to do this work. The title of 'the seventh inheritor of Monba rhythms' as called by the public is unofficial," she said.
She recalled that 300 years ago, Monba tribes were residing in the Monyu area, which is located near today's Bhutan. Unable to bear the heavy taxation from the locals, the tribesmen fled and arrived at White Horse Hillock (later Medog) following the indication by scripture that said there is abundant holy land in the shape of a lotus.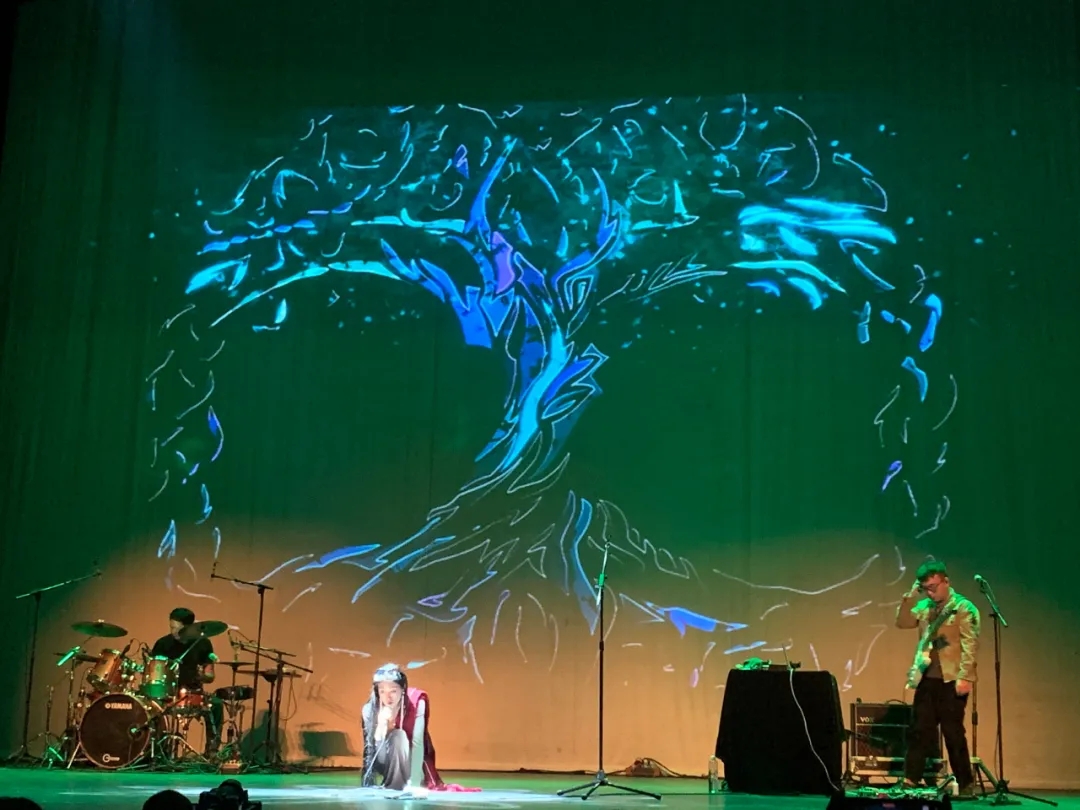 Talking about her music works, Yunggie said they are very personal. "I like to face the mirror to observe myself and follow my thoughts. I'm good at talking to myself," she mentioned. "Most of my songs are inspired by my dreams. They are abstract, so I just enrich my imagination and leave the audience to experience the mood that the music conveys." She said though there were negative comments, she will continue to focus on this creation style.
After 2016, Yunggie concentrated on raising her children and did not focus on making music again until recently. "I composed 'OM A HOM' 10 years ago. I realized that if I don't record as soon as possible I might not be able to sing this song since my physical conditions are changing, especially after giving birth," she said.
Regarding her style of musical exploration, Yunggie adjusts songs each time she performs. "Maybe I'll make the unreleased songs public next year. Then I want to make folk music with classic guitar and instruments from ethnic groups."
"The ancient tunes flow in my blood. It's my mission to inherit the music heritage. Though the work of collecting rhythms has not much significance, it comforts my heart and soul," Yunggie said sincerely.