Have you seen a device that can complete COVID-19 immunization in 10 seconds with just a sniff? That novel device was displayed at the 23rd China Hi-Tech Fair (CHTF) in the Shenzhen World Exhibition & Convention Center in Bao'an District.
The aerosol COVID-19 vaccination inhaler from biopharmaceutical firm CanSino Biologics Inc. drew a lot of interest at the company's booth. In a demonstration, a staffer connected a plastic cup to the device's interface, which was then filled with atomized gas.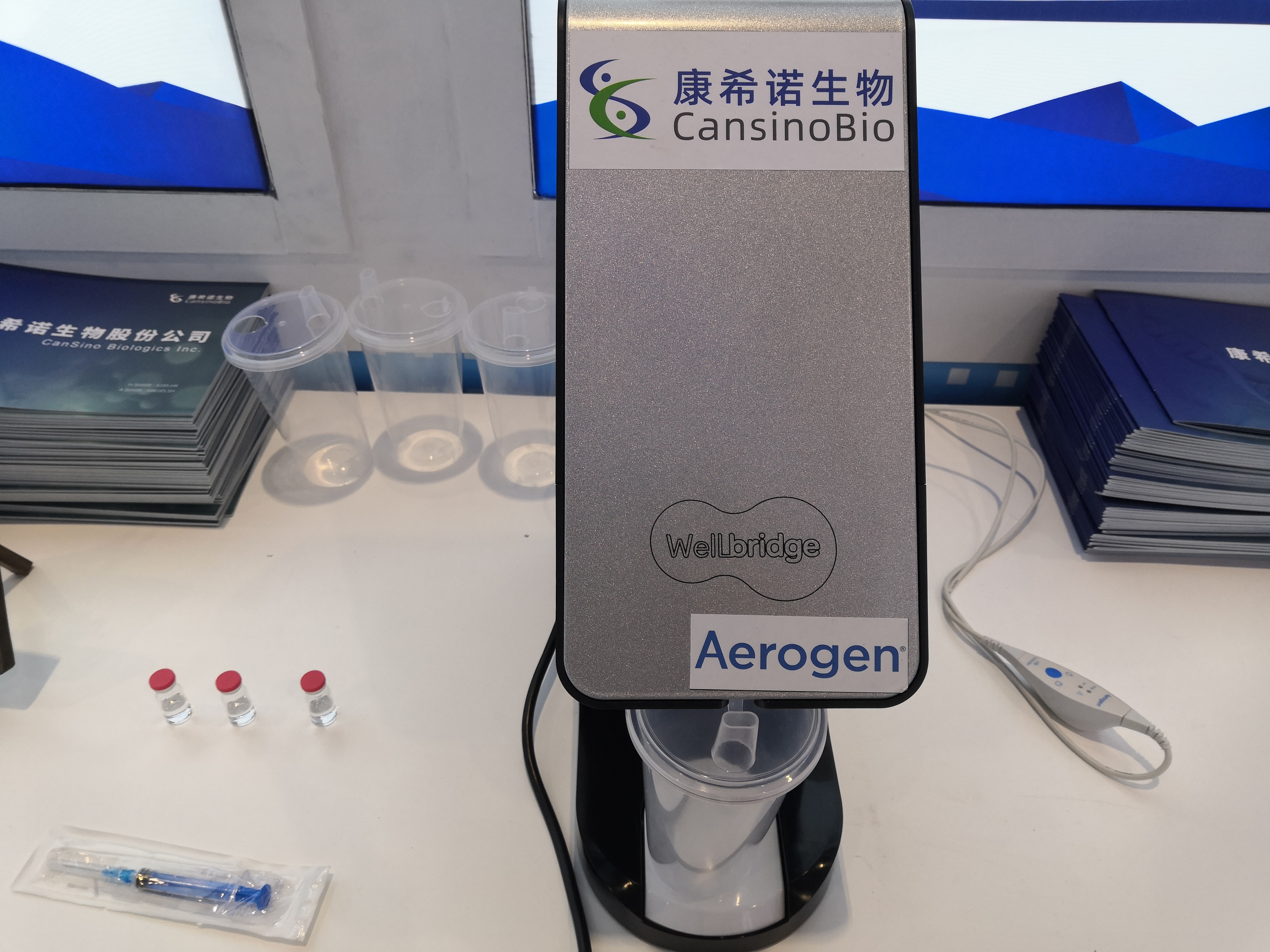 An aerosol COVID-19 vaccination inhaler from biopharmaceutical firm CanSino Biologics Inc. Zhang Yu
"An injection of the adenovirus vector COVID-19 vaccine can be completed in about 10 seconds when the human body inhales the gas," said Huang Yuezhong, a marketing employee from CanSino Biologics.
According to Huang, the inhaler can significantly reduce vaccine recipients' pain, produce high levels of neutralizing antibodies, stimulate immunity quickly and efficiently, and provide additional mucosal immunity, all of which contribute to stronger protection for the human body.
Huang said that although the inhaler has not yet been approved for use on the market, its Phase I and II clinical trials have been completed.
Also at the CHTF, the Southern University of Science and Technology (SUSTech) presented an oral antiviral COVID medication project.
Professor Zhang Xumu from SUSTech and Professor Guo Deyin from Sun Yat-sen University, in collaboration with domestic research institutes, developed an antiviral COVID candidate drug "SHEN26" through a series of high-throughput chemical modification and screening, according to SUSTech.
Clinical experiment results showed that SHEN26 has a 4.7-fold higher activity than the common antiviral Remdesivir. SHEN26 has been patented, and research on the medicine is currently being accelerated.