Shenzhen Bay Laboratory joined hands with the Medical Institute of Tsinghua University to release research results on a new vaccine against Omicron at the preprint website BioRxiv on Tuesday.
The study, entitled "Development of a ferritin-based nanoparticle vaccine against the SARS-CoV-2 Omicron variant," can help solve the problem of vaccine protection decline, the report said.
Omicron was first detected in South Africa, and this variant has a stronger transmission capability than the previous ones. It can highly resist the existing vaccines and neutralizing antibodies. Omicron rapidly spread to the world and became the main epidemic variant.
Recently, China saw a new surge of COVID cases with local cases being reported in Jilin, Guangdong, Shandong and other places, all caused by the Omicron variant. The development of effective vaccines against mutant strains has attracted extensive attention of researchers all over the world.
In this article, the researchers took ferritin 24 polymer nanoparticles as the core and combined them with Omicron RBD protein to develop a highly stable and strong nanoparticle vaccine (FNP-Fc-RBDOmicron). The vaccine can be prepared within one week, and relevant evaluation can be carried out.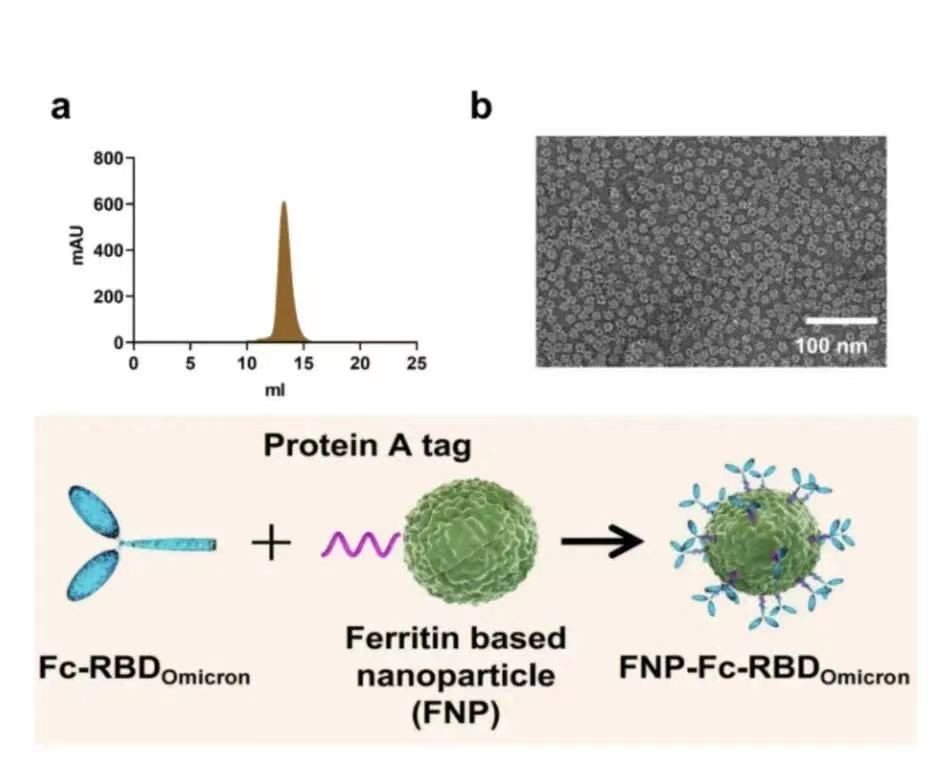 According to a recent WHO statement, existing vaccines are still effective against Omicron, but they need to be updated to provide adequate protection and respond to future variants of COVID-19.
As COVID continues to mutate, this study will help solve the problem of vaccine protection decline, Shenzhen Special Zone Daily said.
First authors of the paper include Tai Wanbo, an associate researcher of the Shenzhen Bay Laboratory, as well as Chai Benjie and Feng Shengyong, both of whom are postdoctoral researchers of the Medical Institute of Tsinghua University.
The research was supported by the Shenzhen Bay Laboratory, Guangzhou National Laboratory, China National Natural Science Foundation and China National Key R&D Plan.