Robotic legions are seen in many public venues during the latest combat against the pandemic across the country. Shenzhen-made robots also play important roles by saving manpower and limiting human contact, Shenzhen Economic Daily reported.
At Shopping Park in Futian District, robot guards have been deployed to check customers' health codes, nucleic acid testing results and vaccination records, and take their temperatures.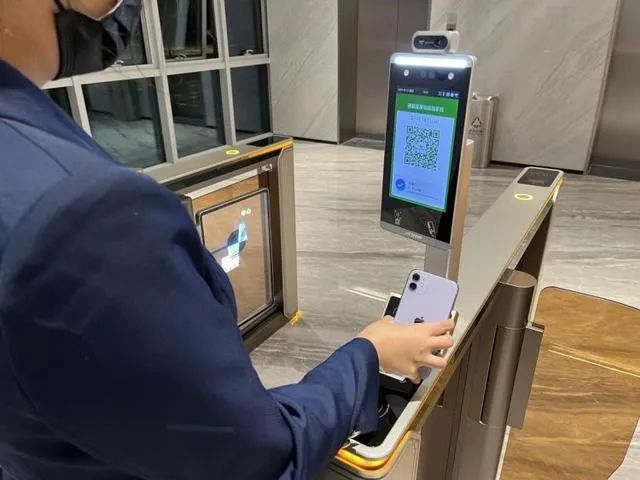 Photo from Shenzhen Economic Daily
The unmanned robot is able to recognize the faces of people with face masks. Its creator, Shenzhen Jieshun Science And Technology Industry, said that advanced technology has been utilized for pandemic prevention work at parking lots of hospitals and communities. Replacing human guards, the robot guards will automatically lift the parking lot bar after collecting drivers' green health code information and license plate numbers.Self-disinfecting antivirus functional material, which is developed by the Research Institute of Tsinghua University in Shenzhen, is also applied to kill bacteria and viruses on object surfaces. "Disinfecting the environment enables it to produce antibodies against the virus," Liu Yan, an official from the research institute, explained.